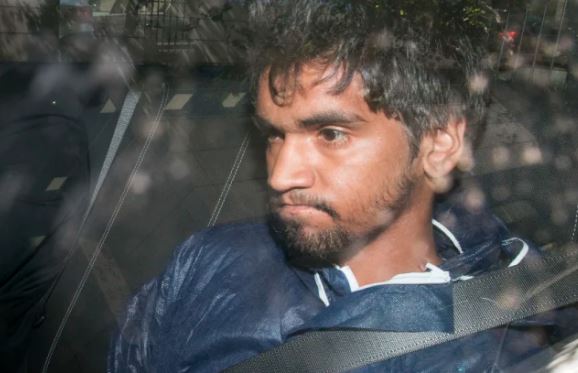 Codey Herman, 21, was sentenced to 36 years of jail on Tuesday for the assault and brutal murder of Arab-Israeli student Aya Maasarwe in Melbourne, Australia.
The rape and murder were completely random offenses, committed against a total stranger late at night," Victorian Supreme Court judge Elizabeth Hollingworth said.
"Ms. Maasarwe was doing nothing more than walking along a public street, on her way home from a night out, as she had every right to do. Women should be free to walk the streets alone without fear of being violently attacked by a stranger."
Maasarwe grew up near Haifa in the village of Baqa al-Gharibya and was in a Melbourne university for five months as an exchange student. She was at a tram stop on her way back from a night out in January when she was savagely attacked. She was 21 at the time of her death.
Maasarwe's father Saeed and her sister Noor traveled to Melbourne for the sentencing and were present in the courthouse when the sentence was announced.
The Maasarwe family began a scholarship for Palestinian doctors in her name.
"Our compass is not revenge," Saeed told The Guardian on Sunday. "We think all the time, our mind, our compass is positive, is not negative."
The family expressed disappointment in the Australian court system for lifting a gag order and allowing more details of the crime to be publicized.
"In the court, we want something not to be public and we asked for this one and the court they don't care about our feeling or our culture … [it] didn't care for us," Saeed said.
"It was very hard to see [the details of the murder] in the news," Noor said. "We already know what happened. It was hard enough and it's not someone I knew. It's my sister and she's also my best friend … it was very, very hard."
Judge Hollingworth said that she lifted the gag order for the sake of transparency and as an explanation for her reasoning behind her sentence.
(YWN Israel Desk – Jerusalem)