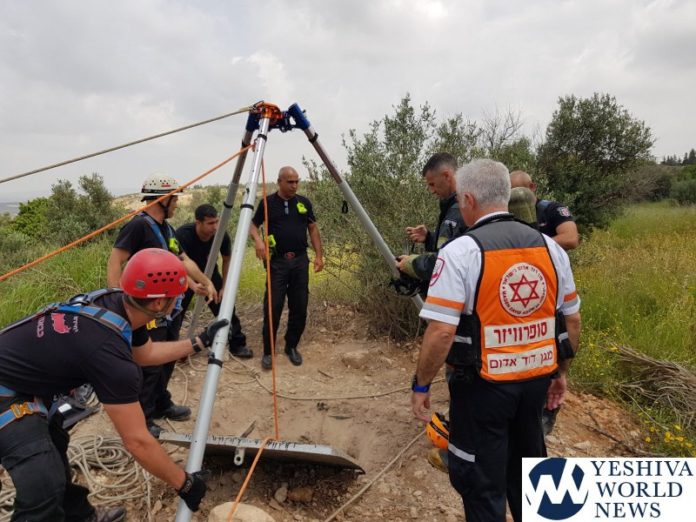 (PHOTOS IN EXTENDED ARTICLE)
Magen David Adom responded to a call on Thursday, 11 Iyar, for a man who fell into an open shaft near Tzur Yitzchak, in the Yarkon district.
When EMS personnel arrived at the scene, that found a male, approximately 30, lying on the ground. He was conscious and in an altered mental state. Despite the man's "very confused state", he was able to communicate that his colleague was still down in the cave he fell into. The victim was listed in serious condition when paramedics transported him from the scene.
A MDA spokesperson announced at 2:00PM that they just extricated the body of a male in his 30s from the shaft. He showed no signs of life.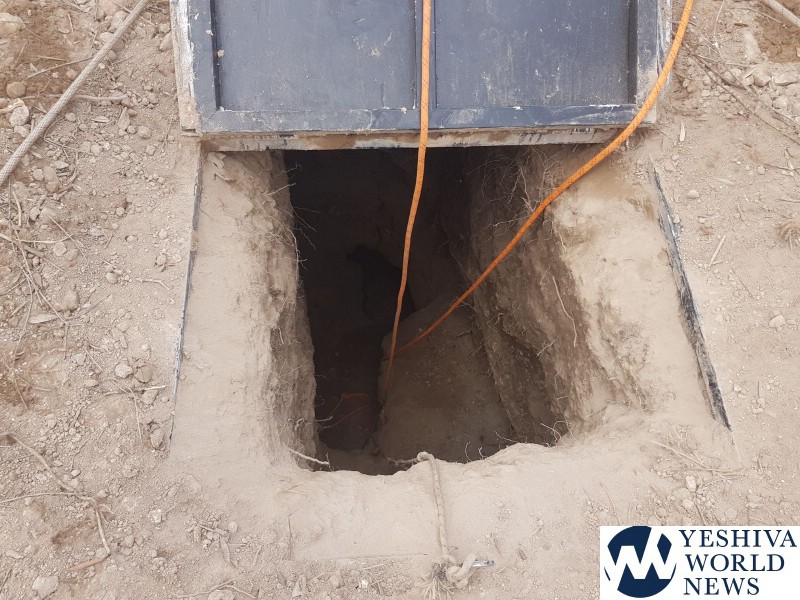 (YWN Israel Desk – Jerusalem/Photo Credit: MDA Spokesman Unit)