(PHOTOS IN EXTENDED ARTICLE)
There was a slew of horrific incitement against Chareidim in Israel on Lag BaOmer.
The Ynet news site published an article about the hundreds of thousands of Yidden making their way to Meron for the Yartzheit of Rashbi, with readers given an overview of the nature of Lag BaOmer, as well as a report on the Boyaner Rebbe lighting the main fire in Meron.
However, the responses to the article – which were approved for publication – went beyond all limits. From calls to murder the chareidim celebrating in Meron, to calls on Hitler YM"S to return to work, to requests for missiles from Iran and Hezbollah to strike the celebrants and terrible curses against the Rebbe and the celebrants.
The responses, most of which are not worthy of being published by YWN, were published by Ynet without any filtering whatsoever. There were about 150 responses, with over 50 percent of them – loaded with incitement to openly murder chareidim.
BeChadrei Chareidim asked Ynet for a response and comment on allowing such hatred, and they stated they were deleting the hateful comments, and "Ynet apologizes if anyone was hurt."
It is noted that some of the internet responses were not removed, and are still posted.
The photos are of some of the responses. Some of the translations include:
· Adolph are you alive?
· May Elokim take them! Amen Amen
· How long will the sinas chinam continue on Lag B'Omer?
· If King David saw this, he would ask Shaul, who are these aliens who have invaded?
· The minhag of bonfires should be eliminated immediately
· Mamosh sad idol worshipers
· The single largest problem in the State of Israel
· Infantile animals – what a waste of oxygen
· Where is Hizbullah when you need them?
· Detonate the bomb – eliminate these psychos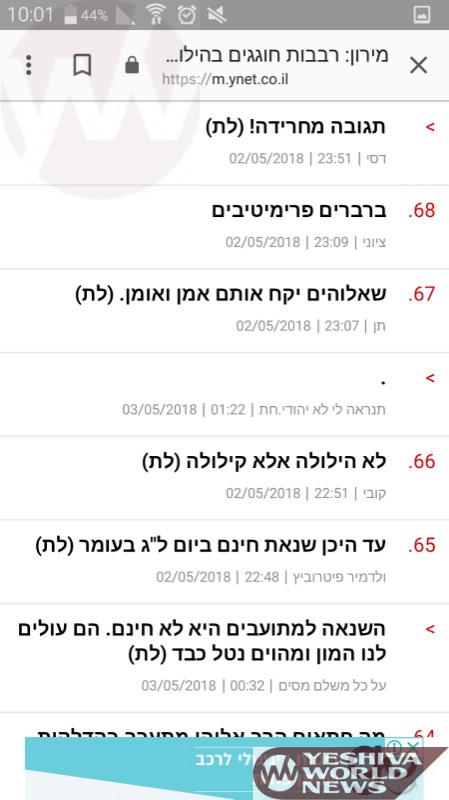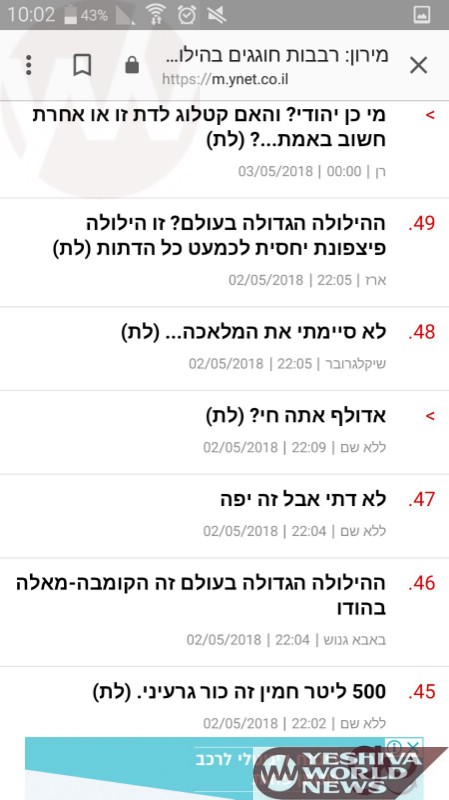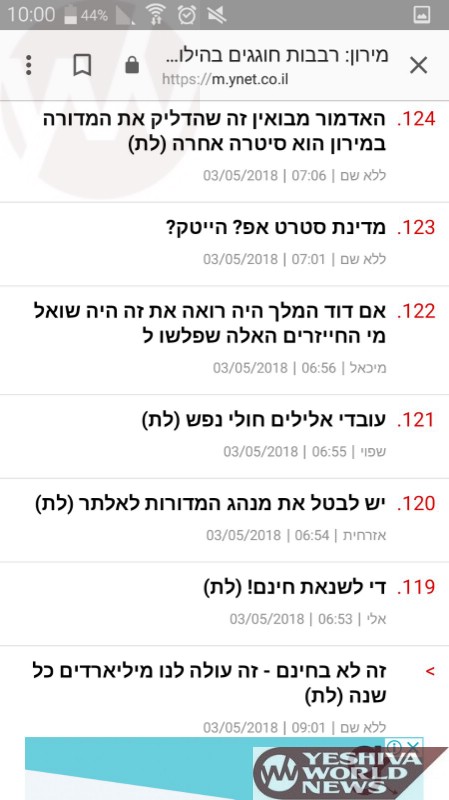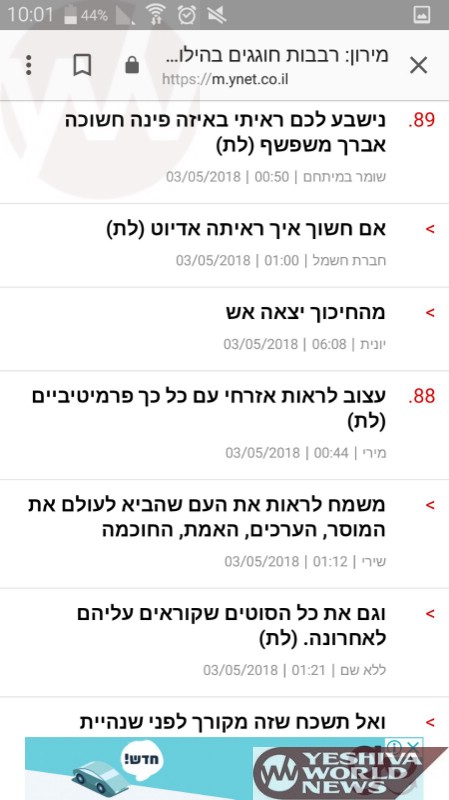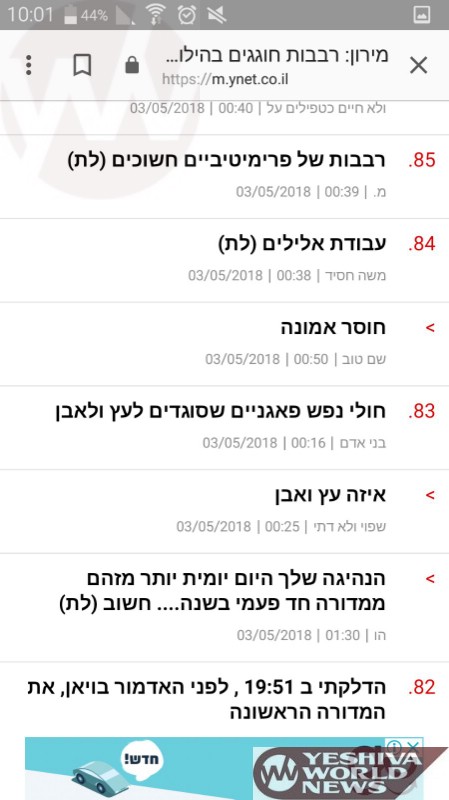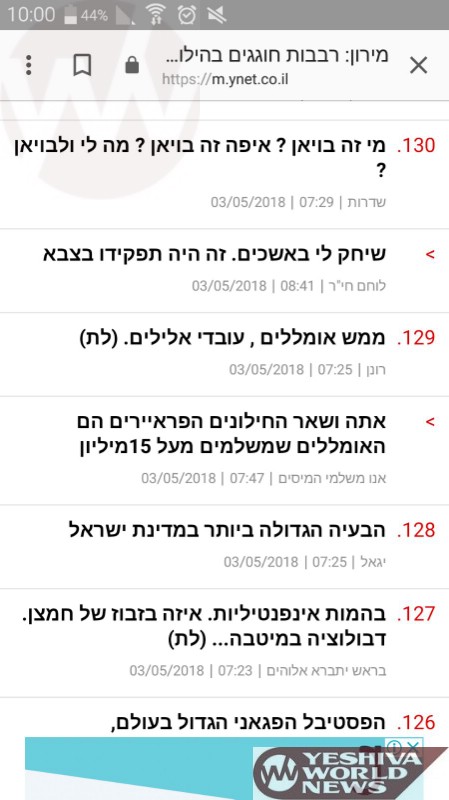 (YWN Israel Desk – Jerusalem)