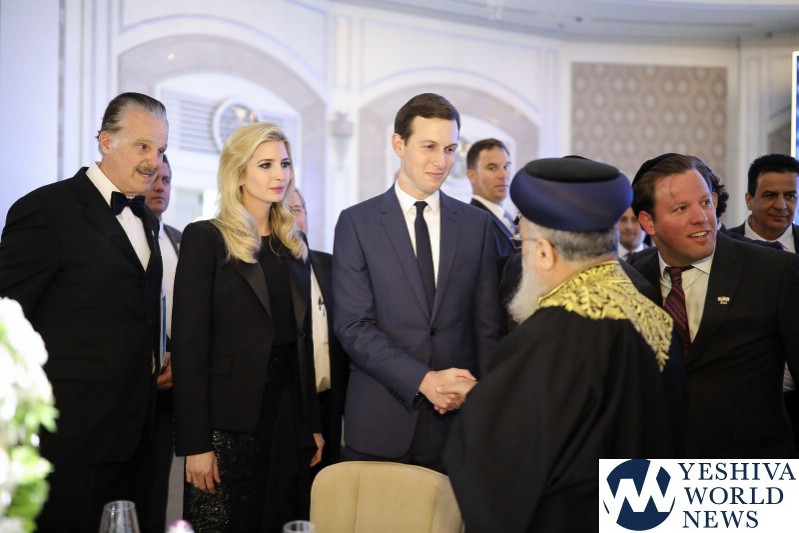 (VIDEO & PHOTOS IN EXTENDED ARTICLE)
Rishon L'Tzion HaGaon Yitzchak Yosef Shlita addressed a senior US VIP delegation, which arrived in Israel on Sunday, Yom Yerushalayim, to participate in Monday's dedication of the new US Embassy, which is moving from Tel Aviv to Jerusalem.
Rav Yosef was also introduced to special advisor to President Trump and the president's son-in-law Jared Kushner and his wife Ivanka Trump, and US Ambassador to Israel David Friedman and his wife Tammy.
Rav Yosef referred to President Donald Trump as "King of the Chassidim", adding America is and always has been a "Malchus of Chessed".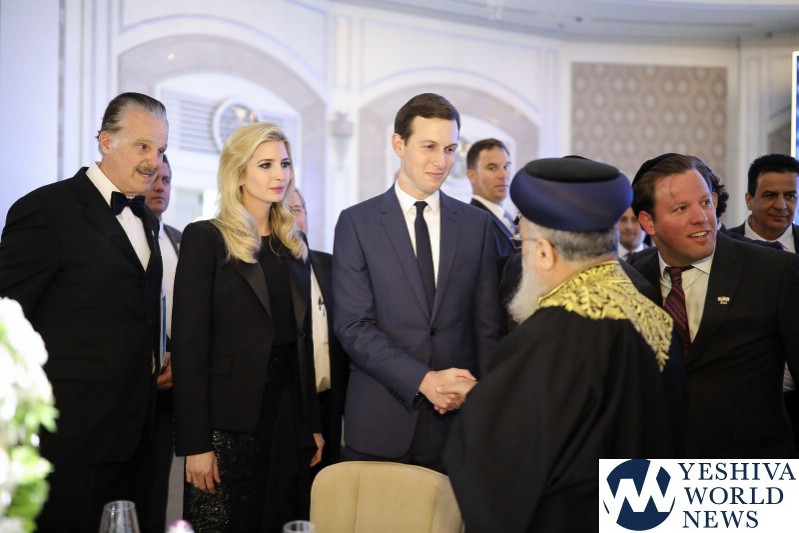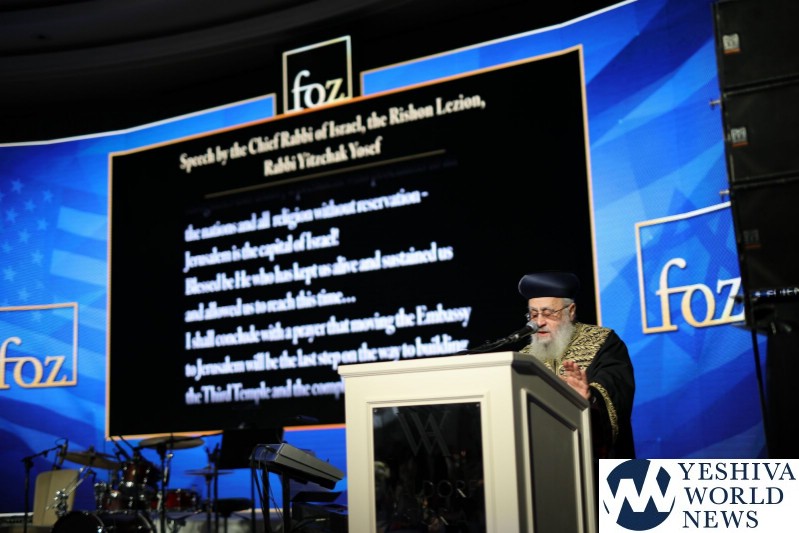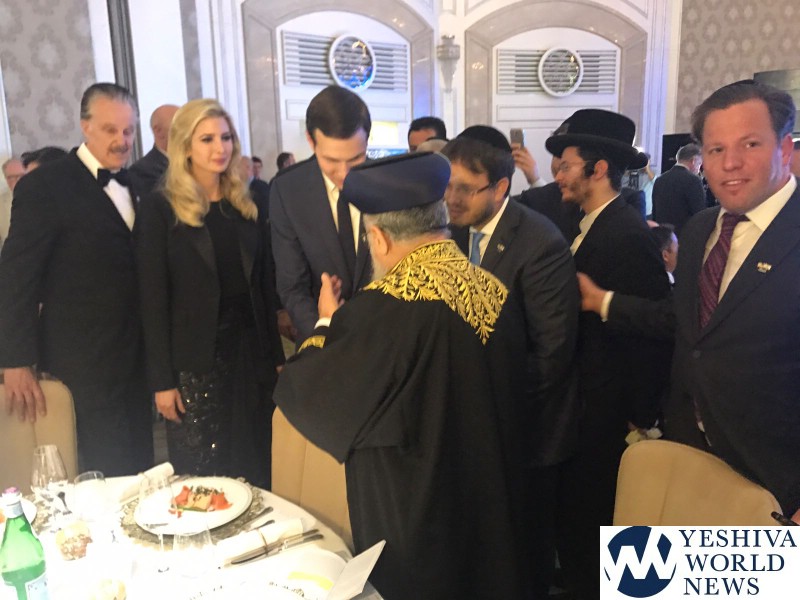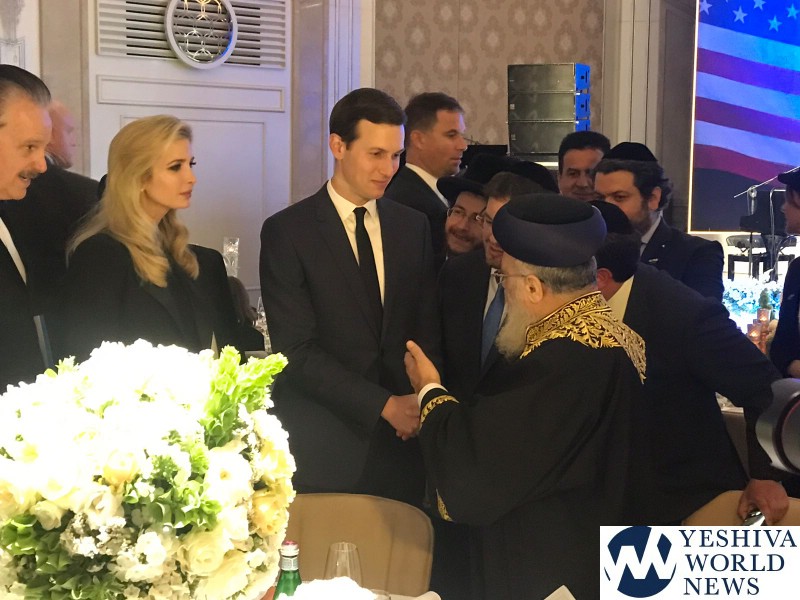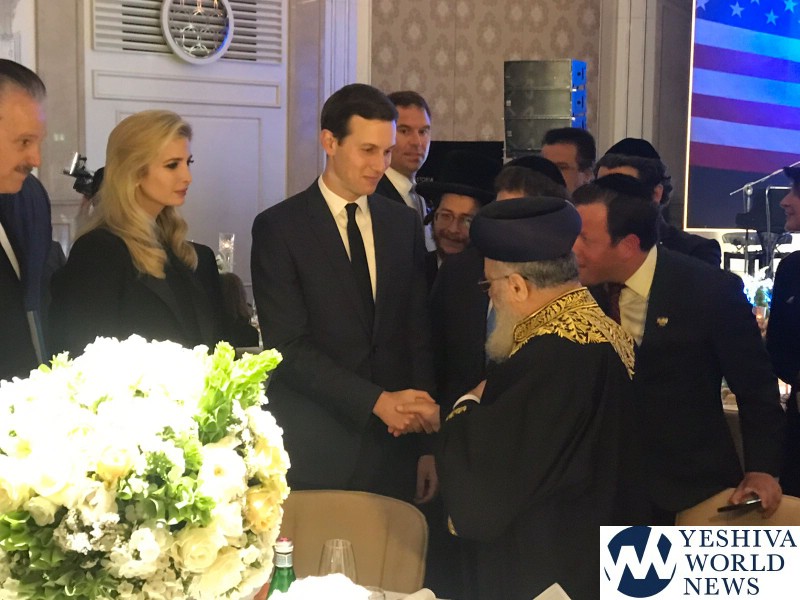 (YWN Israel Desk – Jerusalem)