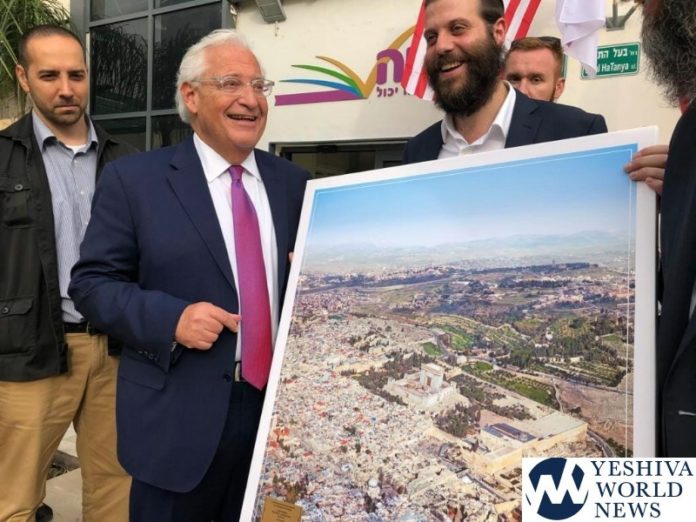 A photo went viral on Tuesday of the United States Ambassador to Israel David Friedman standing next to an activist while holding a poster-sized photo of an imagined Jerusalem, complete with the Har Habayis depicting the Bais Hamikdash instead of Al-Aqsa mosque (the Dome of the Rock).
The photo caused a massive backlash against Friedman and the organization who staged the photo, Achiya. Friedman was touring the Bnei Brak headquarters of Achiya, which works to ensure the rights of children with learning disabilities in the Charedi sector.
Left-wing politicians blasted the embassy and the Ambassador for being in the photo and created such a vociferous public outcry that the Embassy contacted the organization and demanded that they issue a public apology for the stunt.
A Spokesperson for the Embassy said Ambassador Friedman was unaware of the image 'thrust in front of him.'
The embassy issued the following statement: "We contacted the Achiya organization and demanded an apology for allowing one of their staff to pose with the Ambassador with a photo that displays ideals that are hotly debated. The position of the United States with regards to this issue are quite clear in that we support the current status quo with regards to the Temple Mount/Haram al-Sharif."
The organization issued an apology and said: "One of our staff presented the Ambassador with a photo without the knowledge of our organization, the Ambassador nor the Embassy. We would like to thank the Ambassador, Mr. David Friedman and his staff for the professionalism and the magnanimity that they showed to us during the visit. Sadly, the entire visit was ruined by a cheap political stunt. The staff person responsible has been identified and has apologized for his actions. We will be dealing with discipline internally with regards to the matter."
Responses on-line came very much divided over the issue with right-wing voices showing support for Ambassador Friedman, while left-wing voices sharply criticized the whole incident.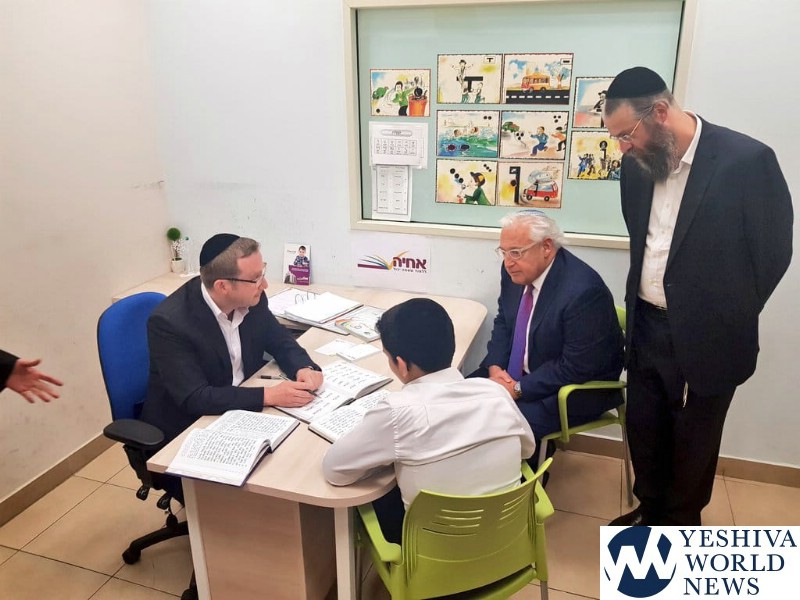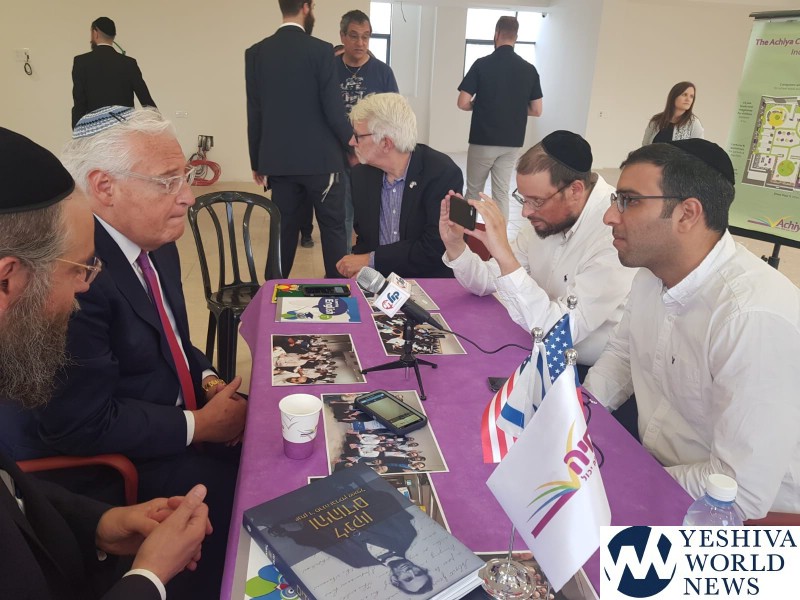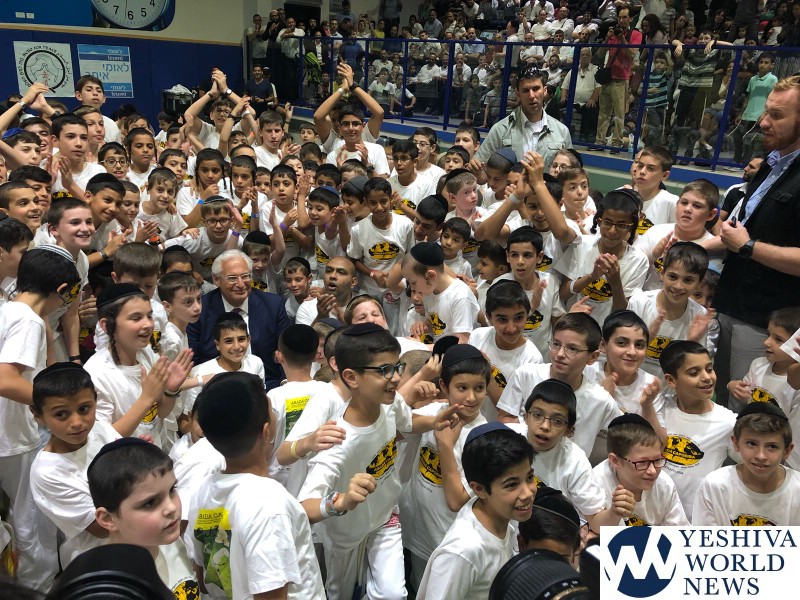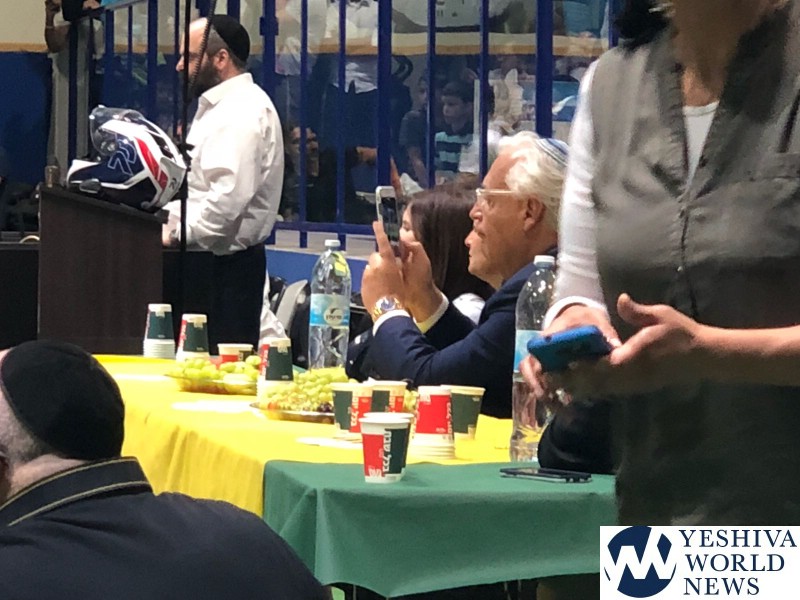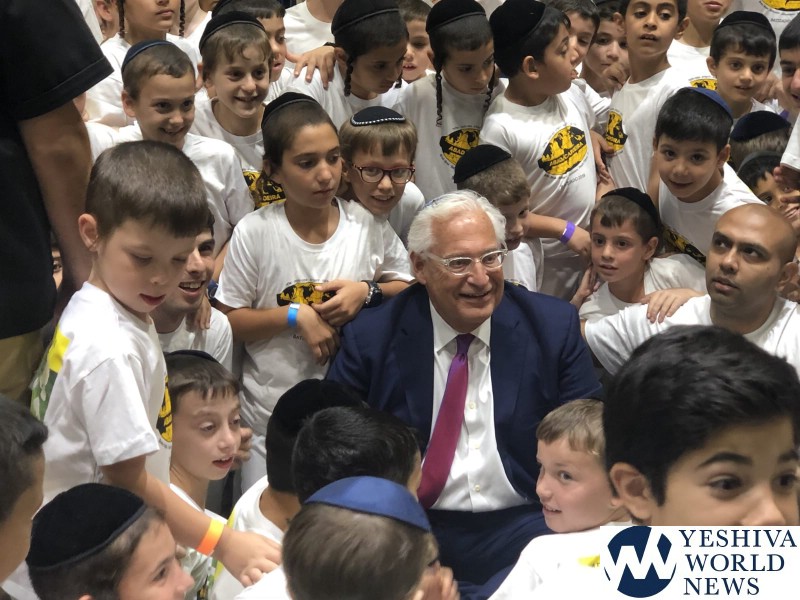 (YWN Israel Desk – Jerusalem)