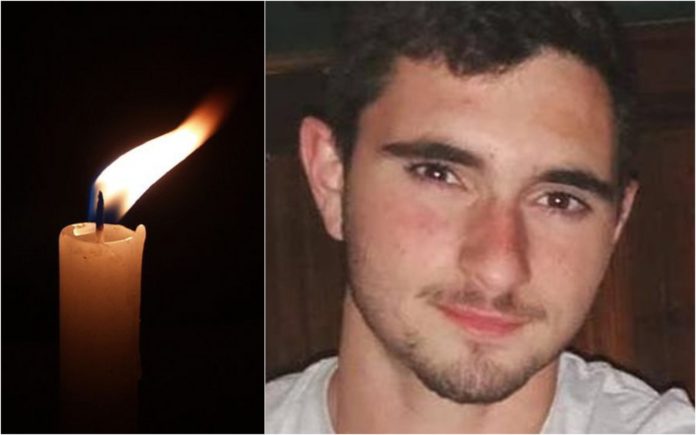 The IDF says a soldier who was seriously wounded in action this past week has died.
Sgt. Ronen Lubarsky H"YD of the elite undercover Duvdevan commando unit succumbed to his wounds on Shabbos.
Lubarsky, 20, from Rechovot was mortally wounded on Thursday during an arrest near Ramallah, when terrorists dropped a large marble slab from the top of a building, striking the side of his helmet.
The military says it apprehended the raid's target, a Palestinian believed to be behind shooting attacks. The search continues for the attacker who killed Lubarsky.
Lubarsky was posthumously promoted to staff sergeant.
The Levaya took place late Motzei Shabbos in the IDF cemetery on Har Hertzl in Yerushalayim.
Prime Minister Benjamin Netanyahu sent his heartfelt condolences to his family. Israel's "defense arms will find the terrorist and the State of Israel will exert justice," he vowed.
Defense Minister Avigdor Lieberman tweeted "Duvdevan, one of our elite units, carries out numerous arrests every night in an unending war that affords no fame or publicity."
Lieberman sent condolences to the young officer's family, and added that he will "closely monitor efforts to arrest the terrorist. We will find justice for Ronen."
President Reuven Rivlin said he was "deeply saddened to receive the news. Last night I was able to talk to his parents and brothers about his condition, and to send prayers for his recovery. Today however, we are greatly pained to send our sympathies as we share in this great tragedy."
"At this difficult time, I want to offer strength also to the wonderful fighters and commanders of his unit, the best of our young men, who go out every night on operations that ensure we are able to carry on our day-to-day lives in safety."
"We feel the pain of the family and of the unit and have them in our hearts. May Ronen's memory be a blessed."
Education Minister Naftali Bennett wrote about Lubarsky as well, saying that "his death in the alleyways of the al-Am'ari refugee camp saved the lives of Israelis in the streets of Tel Aviv."
(YWN Israel Desk – Jerusalem)