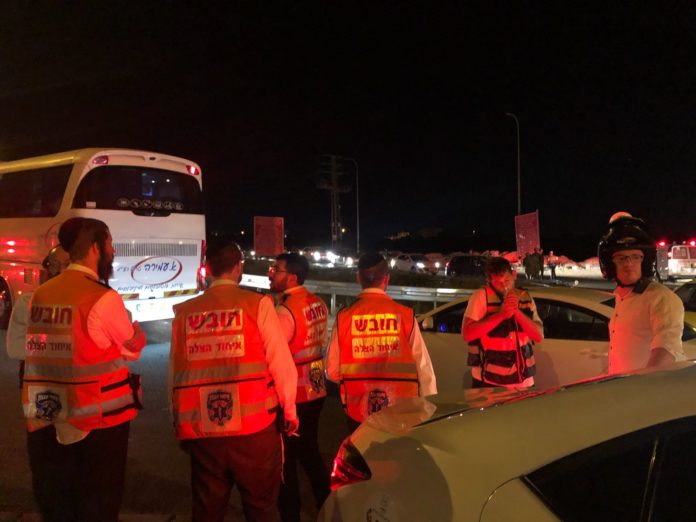 On Motzei Shabbos in the Palestinian town of Husan, located near Beitar Illit, three IDF soldiers were lightly injured in a suspected car ramming attack that took place inside the city.
The IDF spokesperson's unit reported that one male and two female soldiers were lightly injured when a Palestinian driver hit them in what is suspected to be a terror attack. The driver then sped off.
A Palestinian Authority security source told Haaretz that the suspect, a resident of the Deheisheh refugee camp near Bethlehem, insisted it was an accident. Haaretz reported the suspect's brother was arrested by the Israeli army on Thursday, and it is possible the attack was retibutive.
He later turned himself in to police. Video attached below shows his arrest.
United Hatzalah reported that they treated three pedestrians who were injured in the car ramming and Magen David Adom reported that their ambulances were waiting outside the city for the injured to be brought to them so that they could transport them to hospitals in Jerusalem.
The IDF Spokesperson's Unit issued a statement that said: "Approximately an hour ago, a Palestinian driver attempted to run over IDF troops during a security patrol in the village of Husan, northwest of Bethlehem."
"Three soldiers were lightly injured and were given medical treatment at the scene. They were taken to the hospital for further treatment. IDF troops are searching the area for the suspect. The circumstances of the incident are being investigated."
(This article was written by Yeshiva World News Israel Desk after Shabbos ended in Israel)