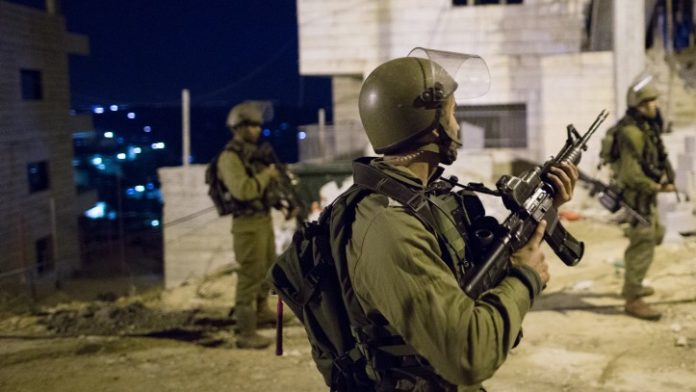 As part of the hunt for the terrorist who carried out the attack in the Barkan Industrial Park, undercover forces operated in the city of Tulkarem and the village of Danaba on Wednesday night, during which a suspect who assisted the terrorist was taken into custody.
During the incident, the forces opened fire at the house of one of the suspects. He was arrested and taken to the security forces for questioning. Border Police, Israel Police, and Shin Bet agents were involved in the operations in the area of the Menashe Brigade.
The attack claimed the lives of 28-year-old Kim Levengrond-Yehezkel HY"D and 35-year-ol Ziv Hajbi HY"D.
On 12 Marcheshvan, there were PA (Palestinian Authority) reports that the IDF apprehended an accomplice to the terrorist. Efforts continue to apprehend the terrorist who bound the victims and then murdered them in their place of work.
(YWN Israel Desk – Jerusalem)