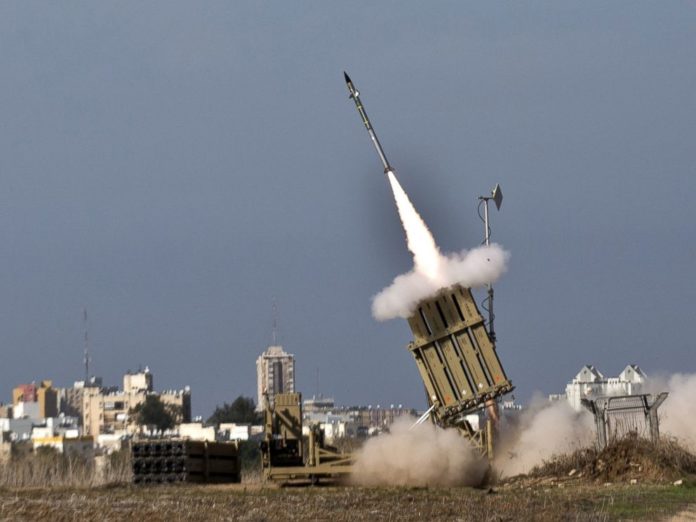 Dozens of residents of the Gaza Periphery took to the streets of Tel Aviv in a mass protest on Sunday night. The protesters held the public display near the government compound in a public outcry showing their frustrations with the current security situation in Israel's south. The protesters blocked major roadways in Tel Aviv intermittently in order to draw attention to their plight.
Tzippi Fetusi, a 13-year-old girl from Sderot wanted to be interviewed by Israeli media, but could not get the words out. Instead she broke down in tears and her mother spoke on her behalf. "We are sick and tired of the situation. We demand a response. My daughter wants to go home in the normal way. She suffers from severe trauma that is not simple in any way. Please help us, because we cannot manage any longer alone."
11-year-old Yoni Weizzman from Sderot said: "I've been taking art class for two years now. Last time we had the class my teacher told us to prepare for a rocket attack, and a few minutes later there was one. We all ran for the protective room, but I fell and couldn't get in. We grabbed our heads with our hands and raced for cover. The iron dome fired and we saw it. The government needs to respond because blood is blood."
Organizers of the event said that the residents have been involved in a war of attrition for a very long time, and that the outcome of the war is not determined by the Israeli government but by the terrorists inside the Gaza Strip. At the same time that the protest was taking place, residents of the Gaza Periphery met to discuss whether they were still going to keep schools and educational centers closed.
Some of the slogans that rang out during the protest included: Brothers wake up, the entire south is burning." "We demand security." "We want a response." "Wake up Tel Aviv our blood in not free."
As the next phase of the protest, the protesters are planning to block the transfer of fuel trucks into Gaza via the Kerem Shalom crossing.
The protest comes following the last round of rocket attacks by Hamas and  the Islamic Jihad against the residents of the Gaza Periphery on Shabbos when 34 rockets were fired at Israel.
(YWN Israel Desk – Jerusalem)