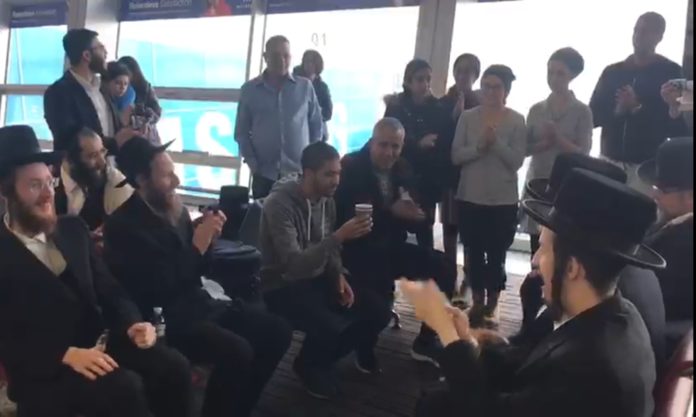 As reported on YWN, over 100 Jewish travelers were stranded at the airport in Kiev, Ukraine for more than 12 hours on Monday.
Most of the passengers arrived from Tel Aviv at 8:30AM, but their Ukrainian Airlines flight to New York City was delayed until after midnight.
YWN obtained the attached footage on Tuesday, showing a truly remarkable scene. It appears, a newly married couple was among the group, and thus it was decided to throw an impromptu Sheva Brachos.
Chassidim, Litvaks and Jews of all backgrounds rejoiced in the simcha of the newly weds, who appear to be Israeli/Sephardi.
Mi K'amcha Yisrael!