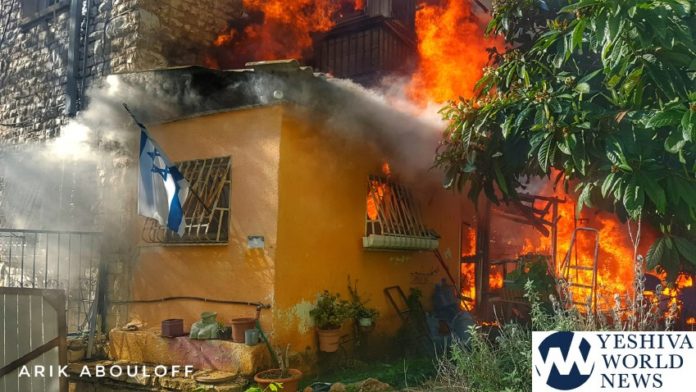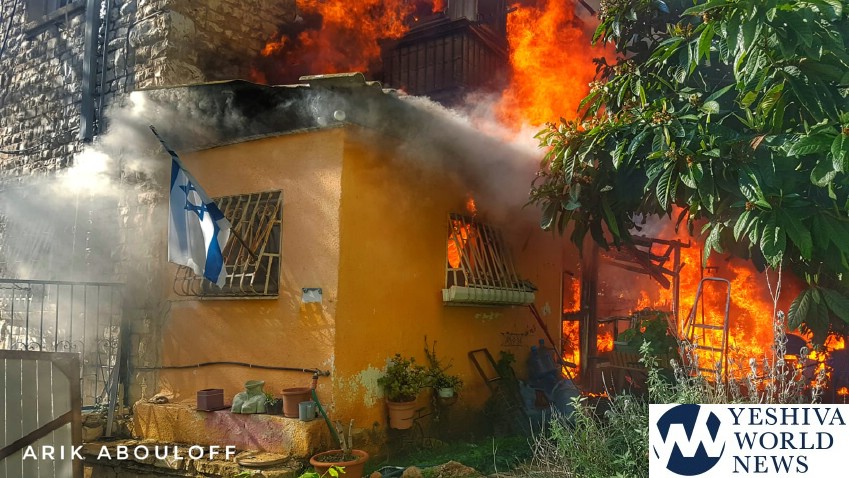 (VIDEOS AND PHOTOS IN EXTENDED ARTICLE)
A Jerusalem Fire Service spokesman reports there was a fire on Tuesday afternoon on Barron Hirsch 5th Street in the Kiryat Moshe neighborhood of the city.
While damage is extensive, firefighters B'chasdei Hashem succeeded in preventing the spread of the blaze to neighboring buildings, as well as preventing the explosion involving LP gas cylinders.
Jerusalem Fire Chief Moshe Suissa was the command officer on the scene, explaining during the sweep of the building for persons who may be trapped, they did find a dog, who died in the blaze.
The cause of the fire is under investigation. B'chasdei Hashem, there are no reports of injuries or fatalities.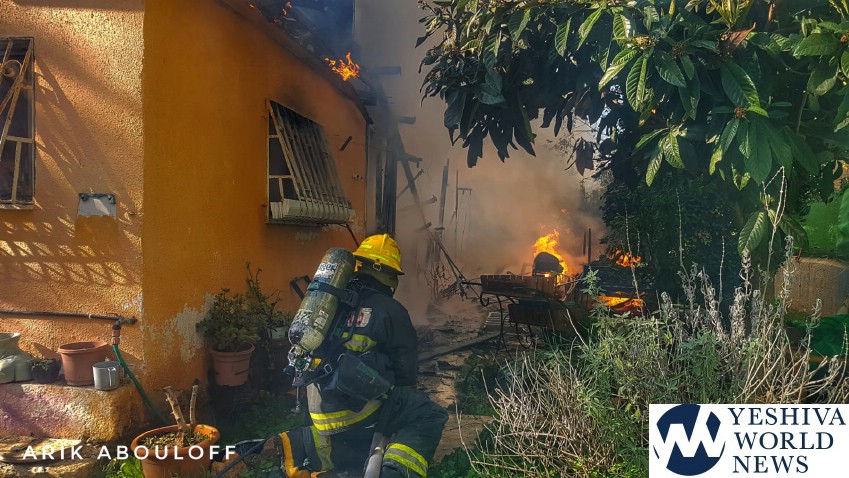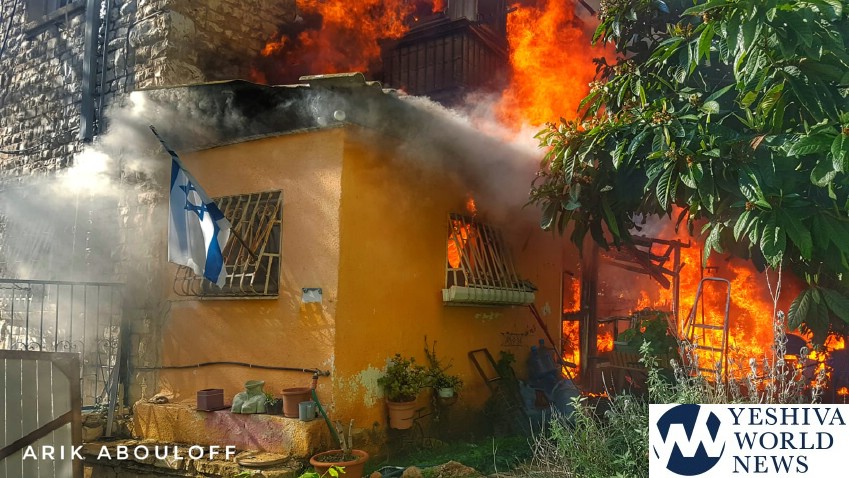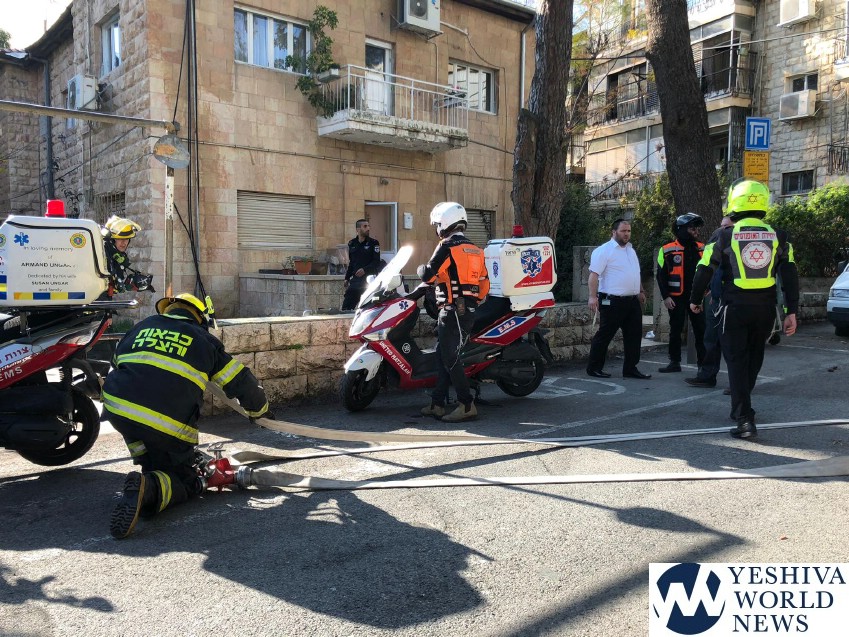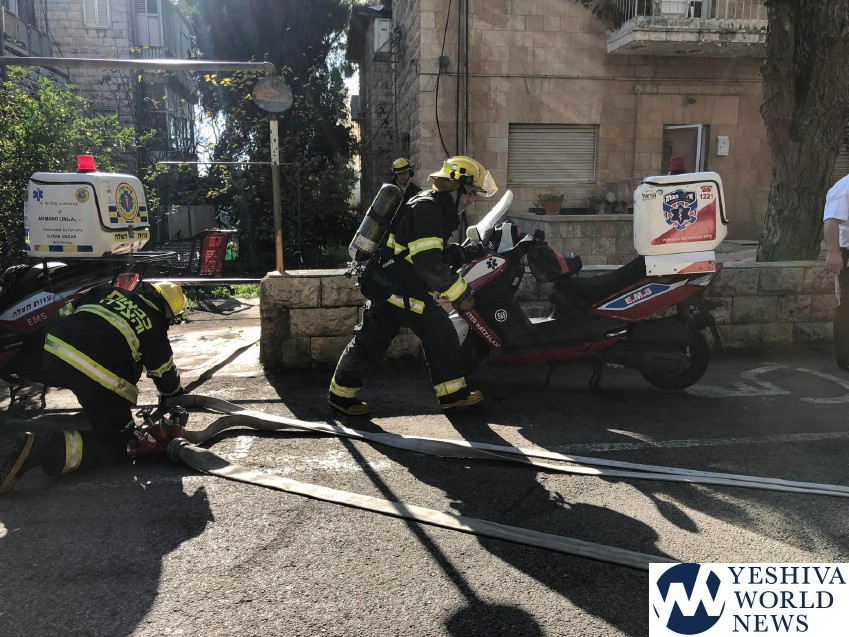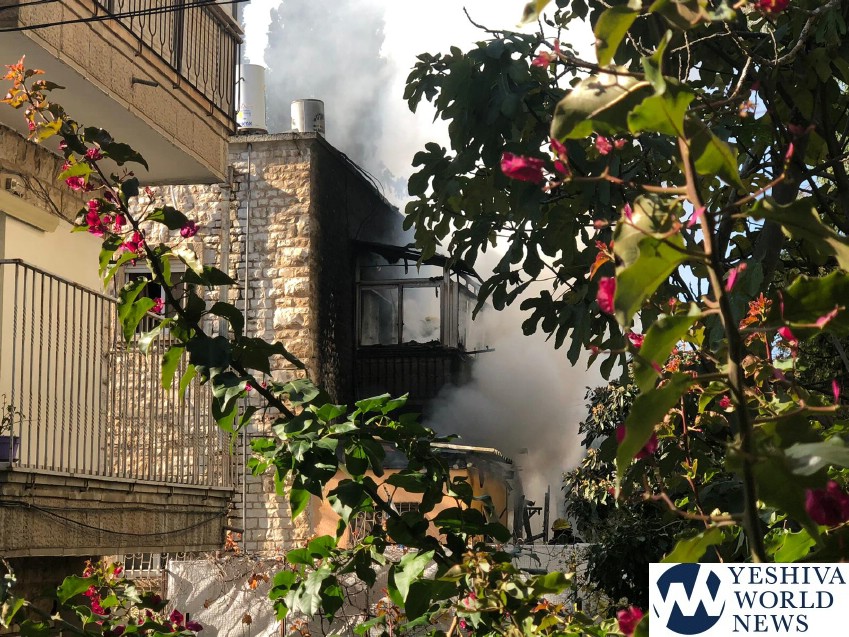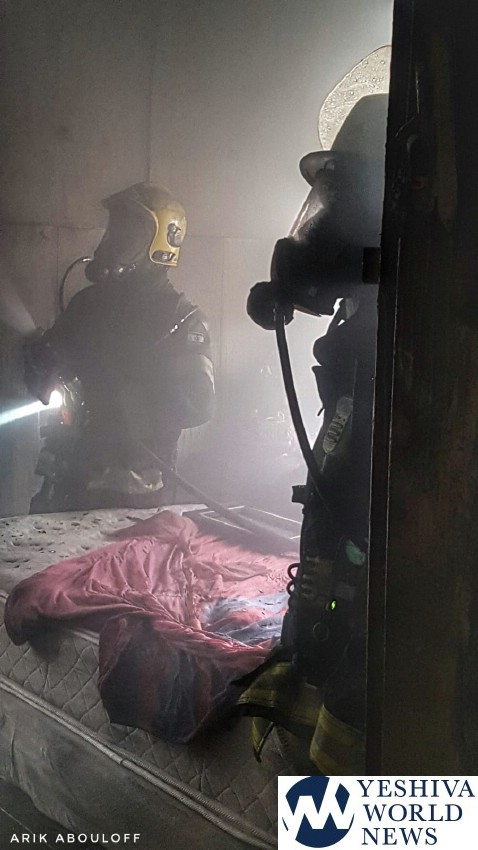 (YWN Israel Desk – Jerusalem / Photo Credit: אריק אבולוף כבאות והצלה מחוז ירושלים)