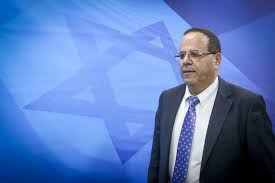 Police on Tuesday morning announced launching an investigation into Minister of Communications (Likud) Ayoub Kara, but it is not clear why the investigation has been launched against him. It appears the investigation focuses on a connection between Kara and a business person.
According to the reports, the materials were transferred to the National Fraud Investigation Unit and if they do raise suspicion of criminal activity, the Attorney General will be required to investigate the matter.
Using Twitter to get his message out, Kara on Tuesday morning tweeted "all my actions are lawful, and I am satisfied with my just and honest path.
"I invite everybody to come and check and see that there is nothing, because there was nothing, nothing and nothing, it's a pity that we continue to deal with trivialities instead of my many achievements as communications minister in the Israeli government."
(YWN Israel Desk – Jerusalem)