Jerusalem police report that tashmishei kedusha stolen from a Jerusalem shul have been recovered and returned to the shul.
Police informed the shul's gabbai that the 'yad' for Kriyas HaTorah was recovered. It is valued at about $1,500 due to its age, and it was stolen about a month ago.
A suspect was in custody is a 63-year-old man, who was arrested after the stolen item was recovered in his home during a search.
The police report only states the shul is located in the center of the city, without revealing its name.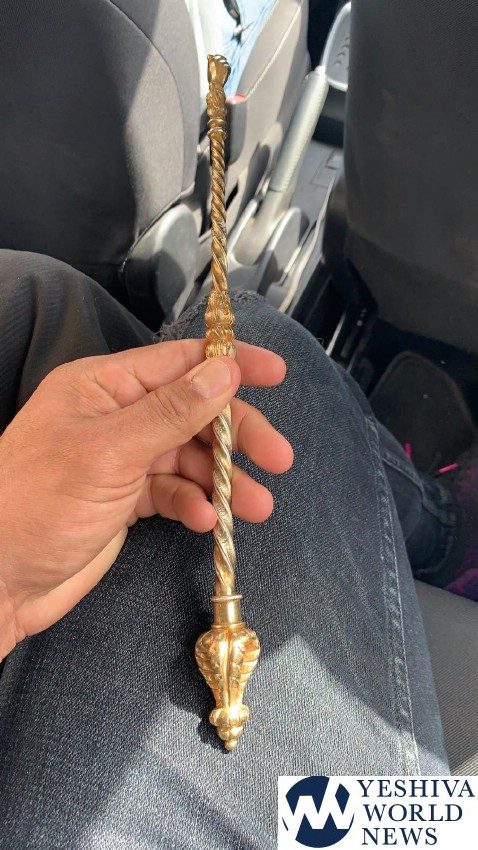 (YWN Israel Desk – Jerusalem/Photo Credit: Police Spokesman Unit via קבוצת רוטרניק)