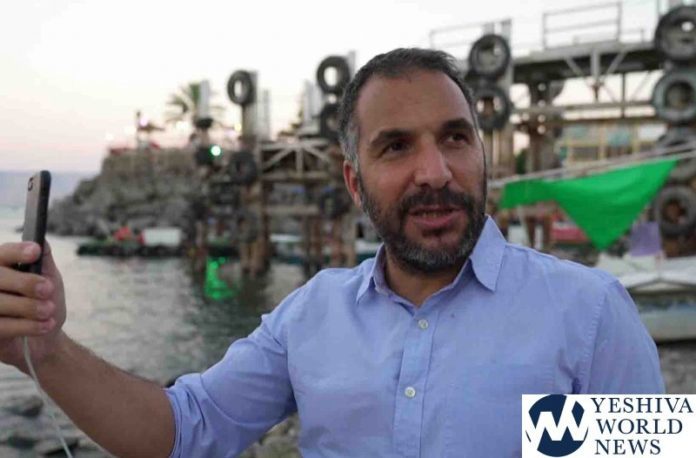 Members of the opposition, the chareidi and religious parties, have done it again in Tiveria. Once again, Mayor Ron Kobi tried to have his city council pass a budget, but it was defeated on Tuesday night in a 9-to-6 vote. It is added that chareidi councilman, Michael Lehrer, who recently joined the city coalition, was among those voting against the budget. Only Kobi and members of his party voted for the budget.
Truth be said, Kobi arrived at the meeting with a realistic attitude, but he did not have high hopes of the budget passing. He is not making an effort to negotiate towards bringing the chareidi and religious parties into his coalition, and some feel he is simply stalling in the hope of the Interior Ministry ordering new elections in the northern city.
Kobi has already received a threatening letter from the director-general of the Interior Ministry, informing him that if a budget is not passed by June 30, 2019, the ministry will likely take action to end his term.
The letter informs the mayor that in accordance with the provisions of Section 206 of the Municipalities Ordinance, "I appeal to you to make every effort to approve the budget in order not to be forced to take the procedures prescribed by law (the possibility that it will be decided to terminate the term of the council members or the head of the Authority) as of the above date."
Kobi, who got into office with his defiantly anti-chareidi campaign, is now learning that with the chareidi and religious parties in opposition, he is a lame duck mayor who cannot even pass a city budget, and the intervention of the Interior Ministry, headed by Aryeh Deri of Shas, is likely to result him being ousted from his office.
[Tiveria Mayor Kobi Tears Down Pashkavilim Against Recruitment Of Girls Into The IDF]
(YWN Israel Desk – Jerusalem)