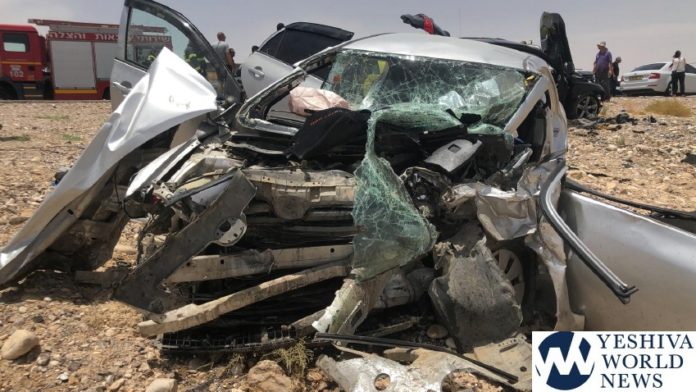 A family vacation ended in horrific tragedy, Thursday afternoon, when the car they were traveling in was involved in a head-on-collision. Two sisters, ages 4 and 7 were pronounced dead at the scene.
The crash was on Route 90, the Jordan Valley Road, in the area of Paran.
Some of the victims in the wreckage had to be cut out of the tangled remains of the vehicles by fire rescue.
Two victims in their 40s are listed in moderate-to-serious condition and three others, including an infant, sustained light injuries.
At least three choppers landed at the scene to airlift the victims. The injured were flown to Sorokka Medical Center in Be'er Sheva.
Sadly, the family had made "Aliya" from France just three months ago, and were on a family trip to Elilat.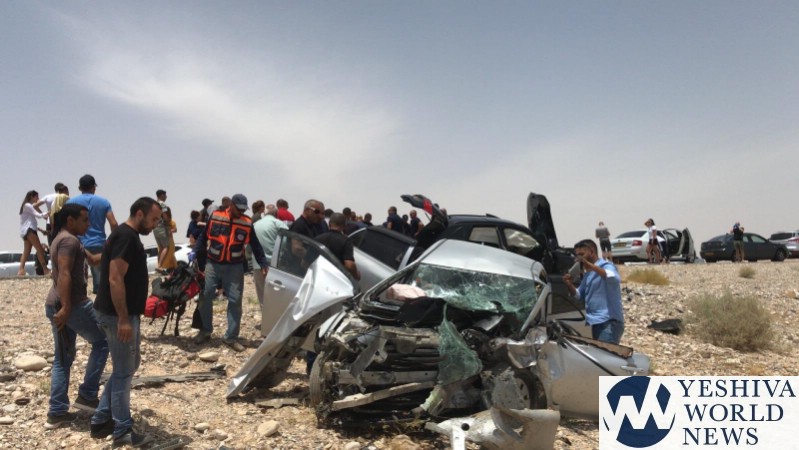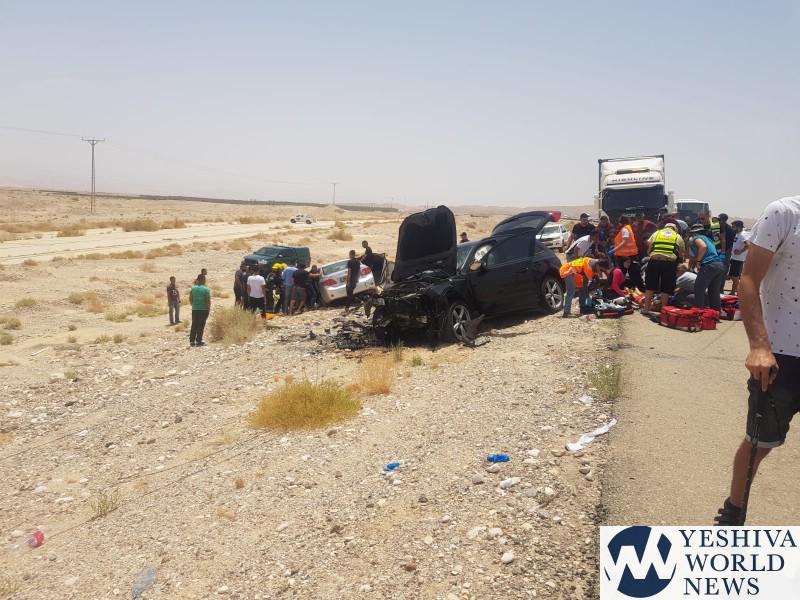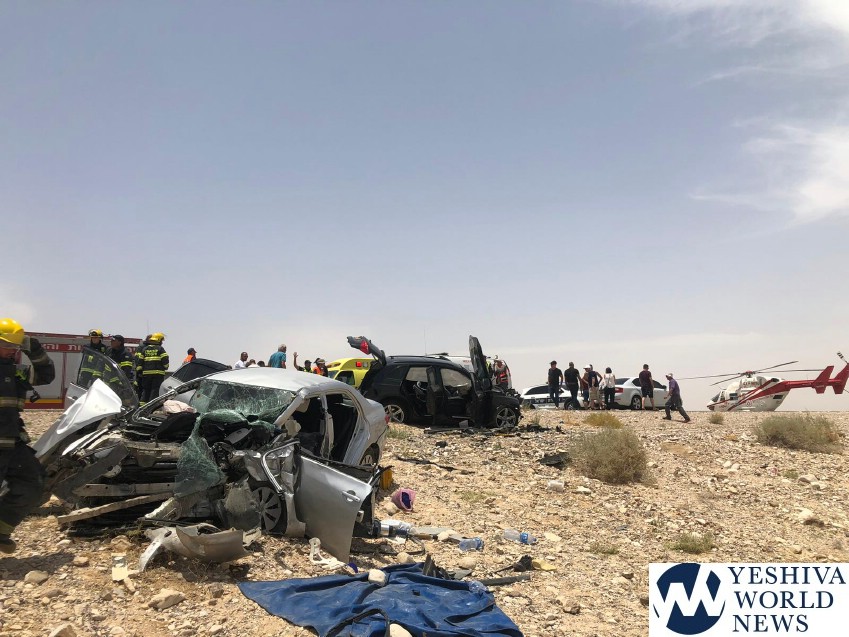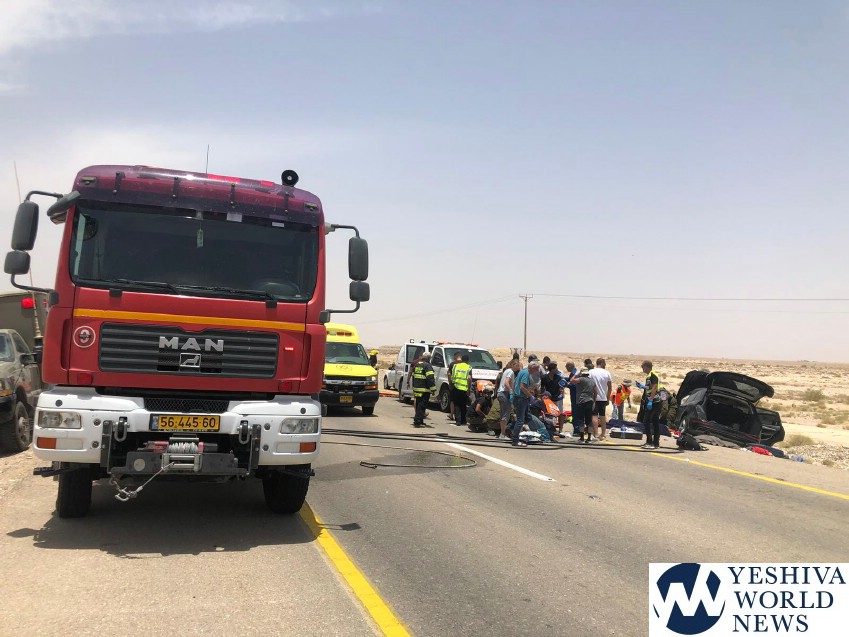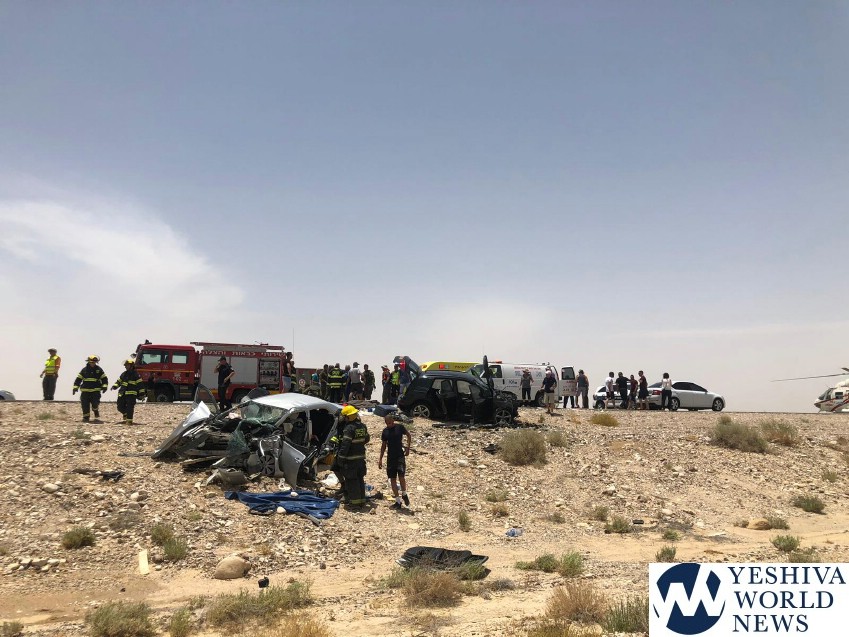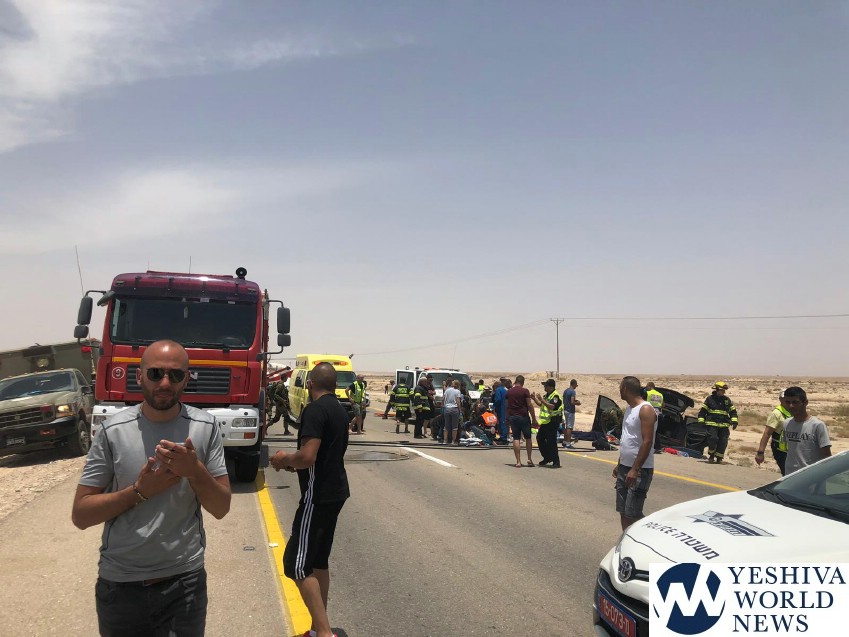 (YWN Israel Desk – Jerusalem/Photo Credit: דוברות כבאות והצלה נגב מזרחי)