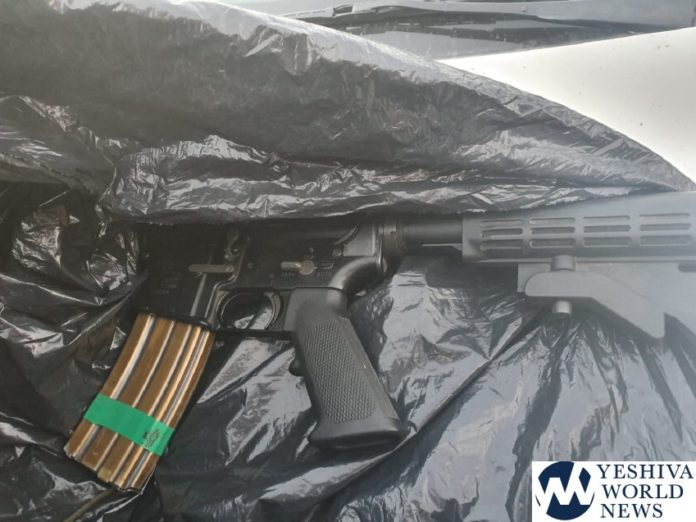 Israeli Security Forces worked to prevent firing of weapons at a wedding taking place in the PA (Palestinian Authority) occupied area of Hebron, after finding an M16 assault rifle hidden in a vehicle occupied by women and children, along with hundreds of bullets for the weapon. A 5.56mm was found in a second vehicle, and two women were taken into custody with a third suspect turned himself in to authorities
The force was operating on intelligence information that was received on erev Shabbos regarding a shooting that will be taking place at a wedding in the Jabil Johar area of Hebron. Border police and soldiers from the 603rd Battalion in the Yehuda District entered that PA area.
The border police officer who led the force reported, "The operations that we carry out in the city of Hebron are complicated and when we enter a PA area in Hebron during a wedding which was attended by hundreds of participants, it is all the more so complicated. Such a mission demands creativity and considerable planning. The guns used by the celebrants to fire in the air can turn against us in a moment and endanger the combatants. This possibility demands the highest level of surgical precision."
After the force entered the area, they immediately began looking for the suspect vehicle, which they found abandoned in the area of the wedding without license plates. After breaking in, they found about 200 bullets for an M16.
They combatants continued their search, which included stopping a private vehicle for inspection as the driver was heading into the wedding. They detected two women and children. When the vehicle in question was checked, they found an M16 assault rifle under the feet of one of the women, who had a small child on her lap. The weapon had a magazine inside.
A resident of Beit Lechem in her 20s was arrested along with a Hebron resident in her 50s. Another Hebron resident, in his 20s, apparently fled the scene during the vehicle inspection. This suspect is the main suspect they were searching for. He gave himself up to authorities a short time later.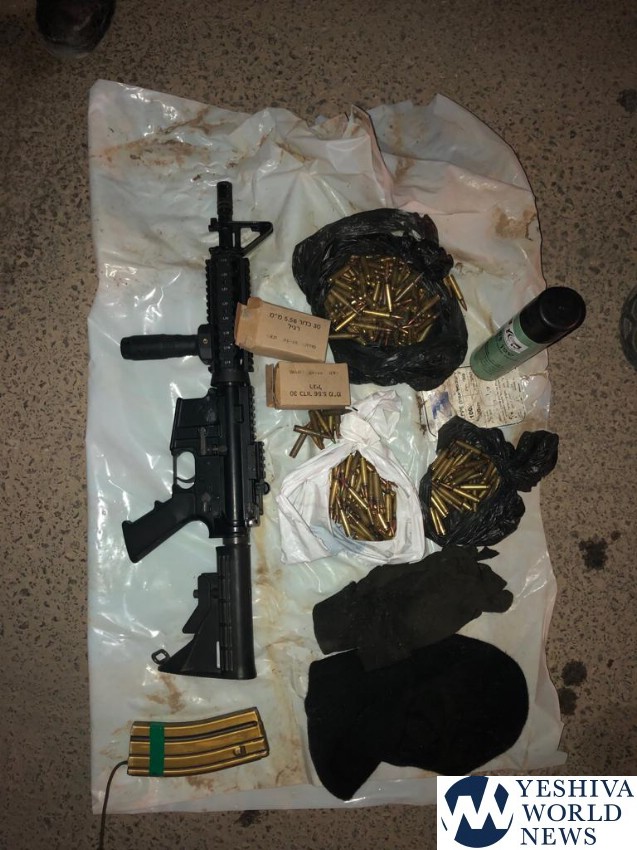 (YWN Israel Desk – Jerusalem/Photo Credit: Police Spokesman Unit)