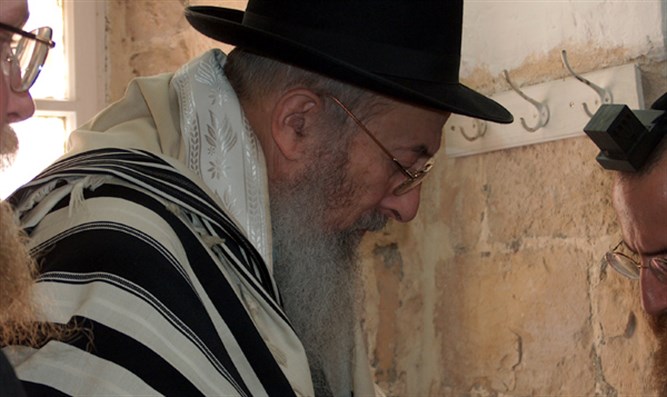 After rumors and reports that Rosh Yeshivat Har HaMor, HaRav Tzvi Tau, may launch his own political party, a chardal (chareidi dati leumi) party, which will participate in the upcoming Knesset election, it now appears that Rav Avi Maoz will stand at the helm of the new party. Rav Maoz is a talmid of Rav Tau, and he was called upon in the last election to conduct the negotiations for Bayit Yehudi headed by Rabbi Rafi Peretz.
According to the report appearing in the Makor Rishon newspaper, Maoz initiated the organization of the new party, which he is expected to head. Work continues to establish the party's list. The report, released by correspondent Shirat Avitan, adds that one name mentioned for the list is Rabbi Yigal Levinstein of Yeshivat Bnei David, but he declined.
Rav Maoz headed the Givat Olam organization and in the governments of Ehud Barak and Ariel Sharon, he served as director-general of the Interior Ministry and Housing Minister until he resigned in protest over the Disengagement Plan in Gaza under the Sharon administration.
Additional names mentioned include Elkana Babad (director-general of Liba), Shmulik Stern (Rav Tau's right-hand man) and Netanel Siman Tov (head of the Ramat Hasharon Torani garin).
In addition to establishing a list, work has already begun to raise the necessary funds for such an endeavor.
(YWN Israel Desk – Jerusalem)