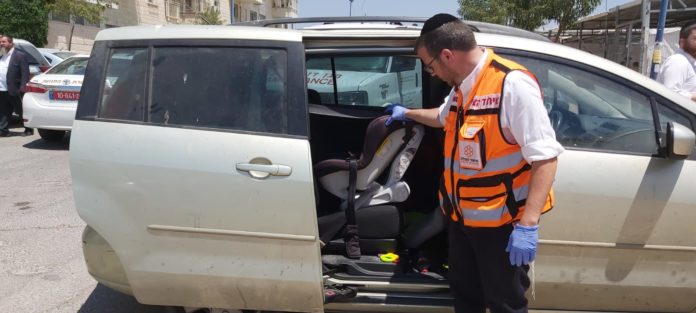 A six-month-old infant was R"L Niftar on Monday after he was left in a parked vehicle for a number of hours in the Green Park neighborhood of Modi'in Illit.
United Hatzalah and MDA rushed to the scene and began CPR along with advanced life support measures and the child was transported to a hospital in critical condition, where he was pronounced dead R"L.
The incident took place on Chazon Ish Street in the Green Park neighborhood in the chareidi city. According to a Kikar Shabbos News report, the child's mother, who lives outside the city, was the one who found her son in critical condition.
United Hatzalah's Psychtrauma and Crisis Response Unit was dispatched to help the family members cope with the emotional turmoil resulting from the incident.
*****PLEASE NOTE: If you do not already follow YWN on WhatsApp status, you should join the more than 25,000 that already do and never miss a story again! Click this link – or send a message to 1-888-4-YW-NEWS (888-499-6397) – to see our status posts.*****
United Hatzalah's Spokesperson's Department issued a statement: "We ask that parents always follow the safety procedures regarding vehicles and infants in cars. Never leave an infant or small child unattended in a car, not even for a second and always make sure that no one is left in a vehicle by themselves when leaving the car. It is recommended that pedestrians keep an eye out for children inside parked cars, especially during the hot summer months, and if you see something please call for emergency help in an effort to avoid tragedies from occurring."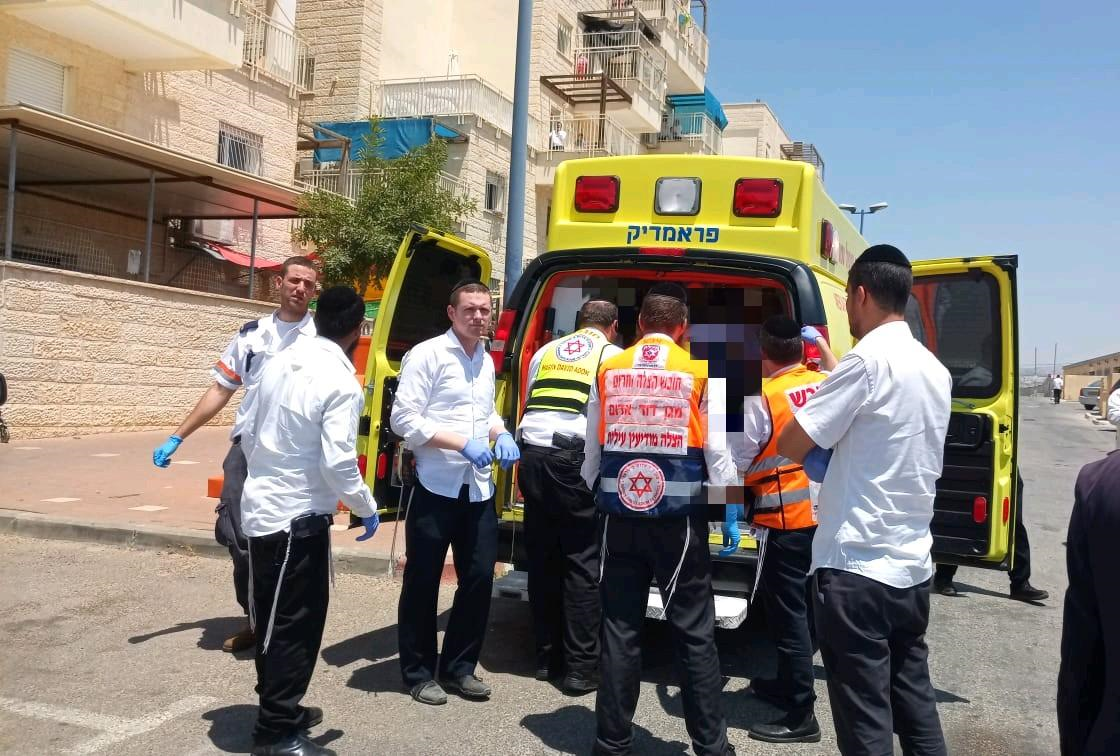 YWN implores our readership, PLEASE watch the following videos to understand how dangerous it is to be inside a vehicle in the heat with the windows closed.
With the weather turning warmer in the coming summer months, remember a car can become a deadly trap in JUST A FEW MINUTES.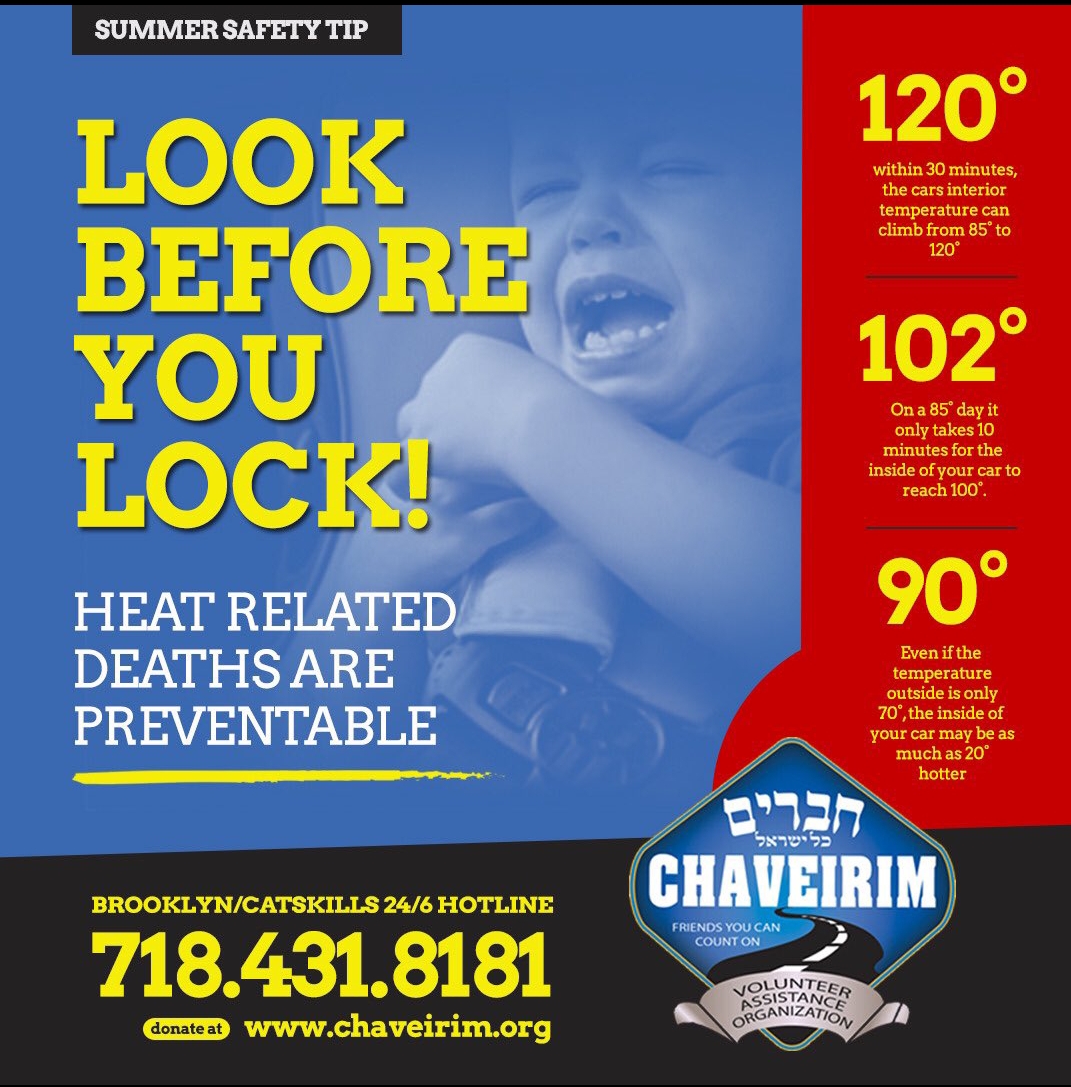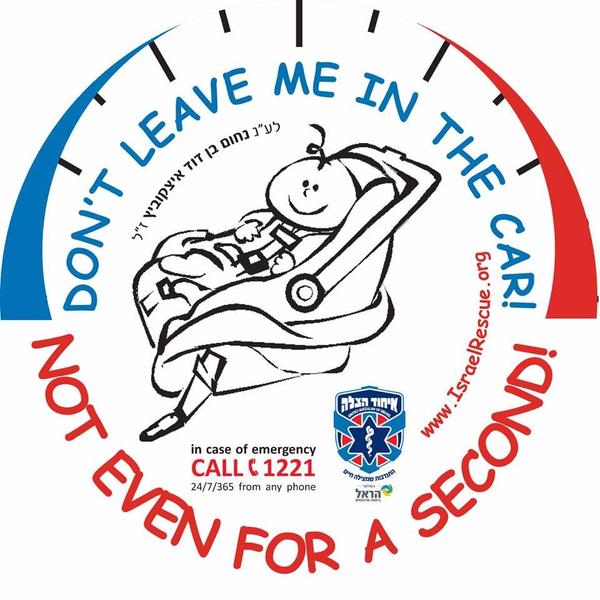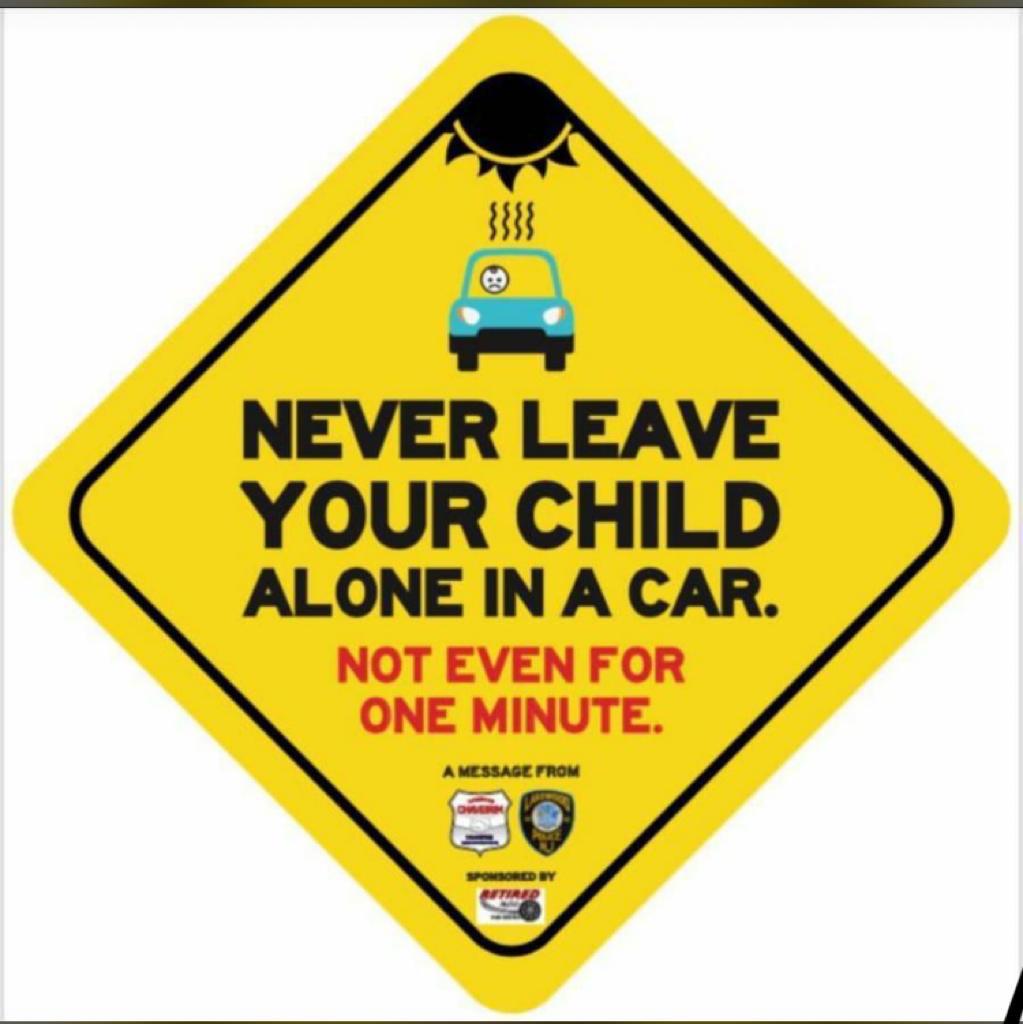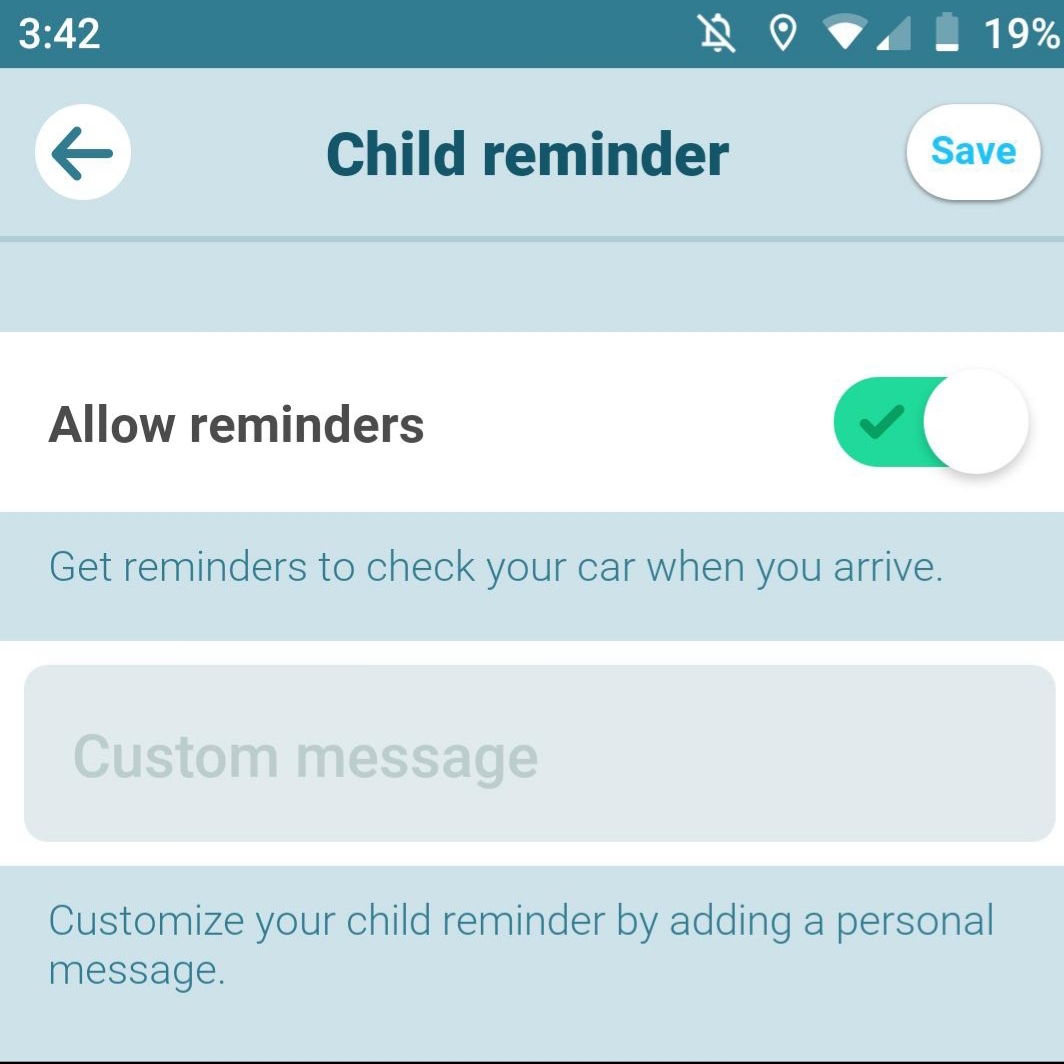 (YWN Israel Desk – Jerusalem/Photo Credit: MDA & United Hatzalah Spokesman Units)