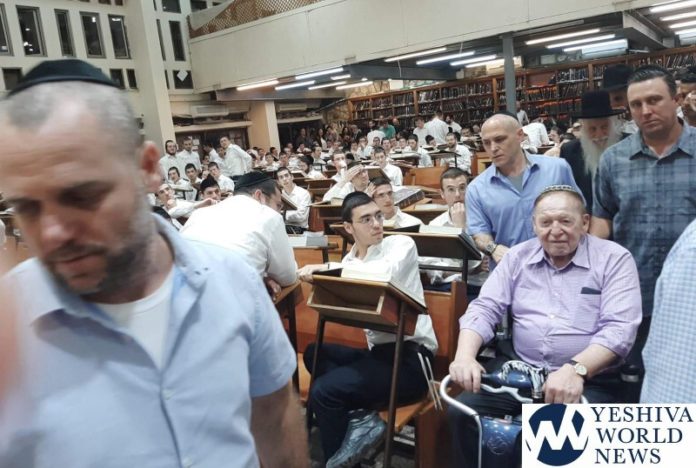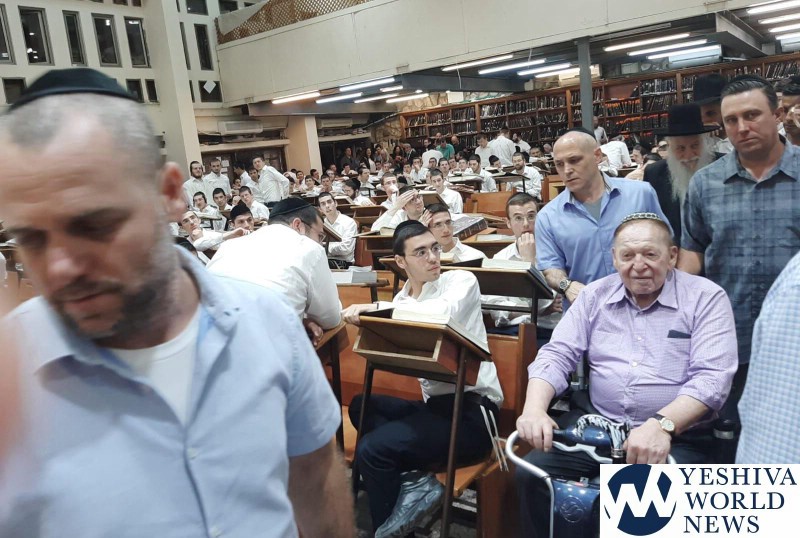 Billionaire Sheldon Adelson and his wife Miriam made news on Tuesday night, when they visited the famed Ponevezh Yeshiva in Bnei Brak.
The casino mogul arrived at the Yeshiva accompanied by his personal security detail, and accompanied by the president of the Yeshiva, HaRav Kahaneman, and others.
Adelson toured the Yeshiva on his scooter, drove through the Bais Hamedrash, and asked the Bochrim about the topics and Sugyas they are learning and how they study each day. He spoke in English with two American Yeshiva Bochrim learning in the Yeshiva.
Bochadrei Charedim reports that Adelson was extremely moved by what he s
aw in the Yeshiva, reportedly never before having been to Bnei Brak. Miriam Adelson learned that Rav Kahaneman was a Cohen, and asked him to give her Birchas Kohanim.
Rav Kahaneman spoke in English with Adelson, which can be seen in the video below.
*****PLEASE NOTE: If you do not already follow YWN on WhatsApp status, you should join the more than 25,000 that already do and never miss a story again! Click this link – or send a message to 1-888-4-YW-NEWS (888-499-6397) – to see our status posts.*****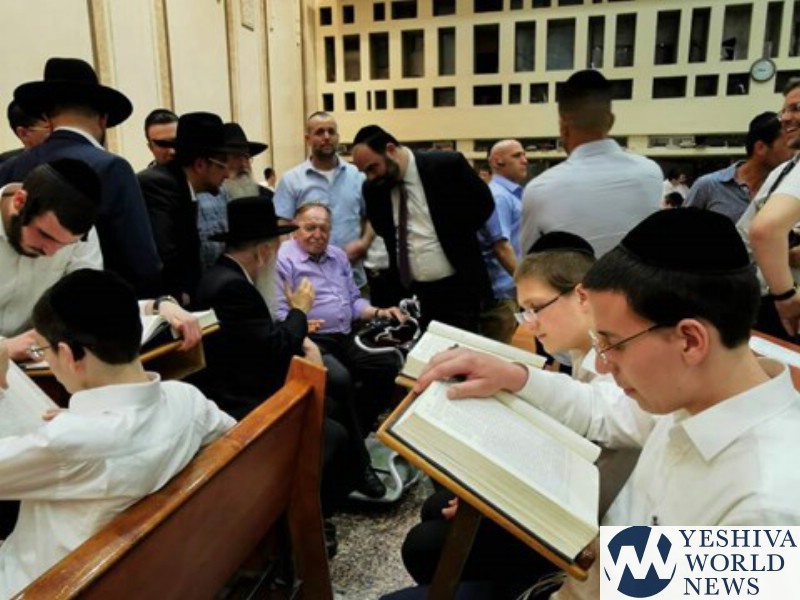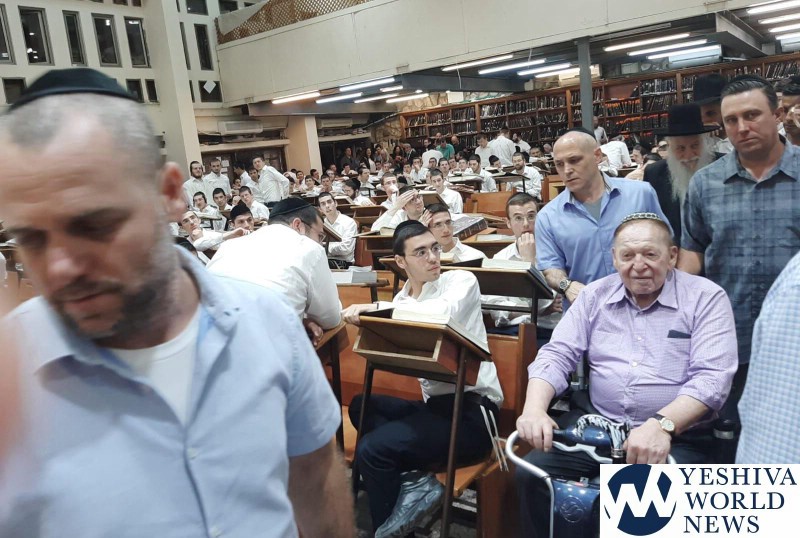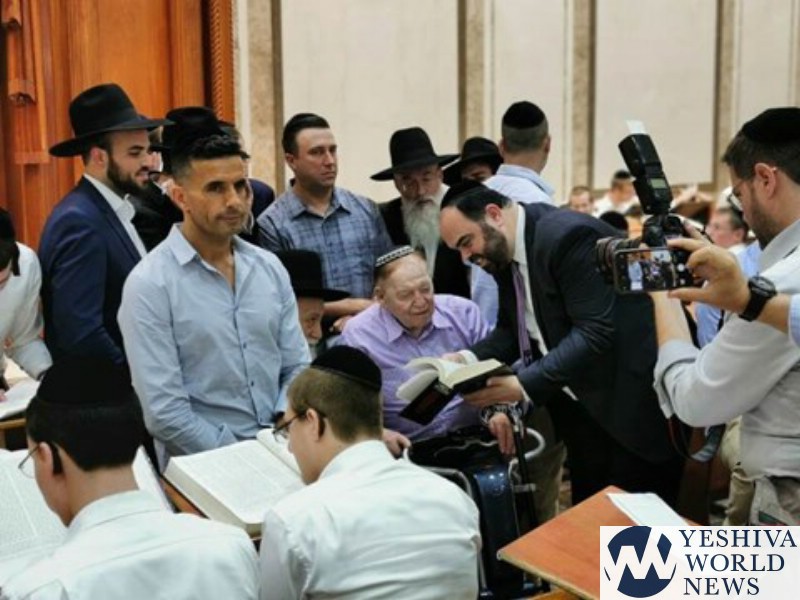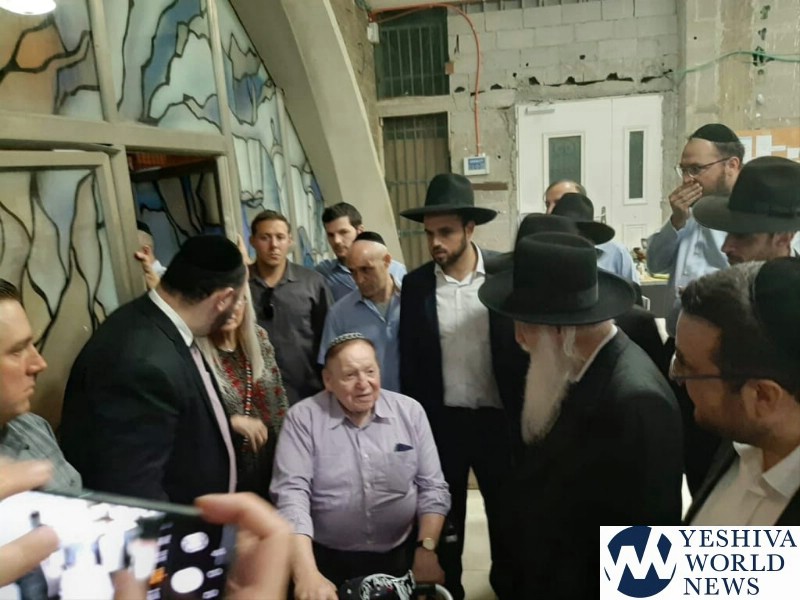 (YWN Israel Desk – Jerusalem)