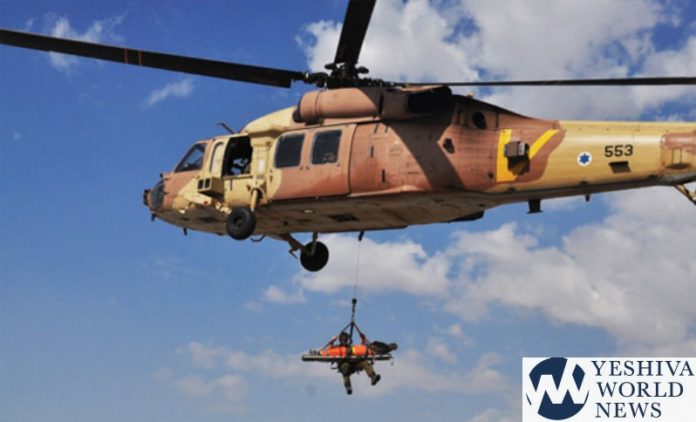 A Chareidi woman who was hiking near the Bell Caves near Beit Shemesh fell and injured herself to such an extent that she was no longer able to continue hiking. Search and Rescue Units were dispatched to the scene.
The Unit For Specialized Rescues in the Beit Shemesh region as well as transport helicopter from the IDF's 669 unit and the local Etzion Search and Rescue Unit, all arrived at the cave's location and worked together to rescue and treat the girl.
Due to the topographical challenges that rescuers faced during this incident, transporting the victim was done by attaching her to a specialized stretcher that allowed her to be airlifted to the helicopter which transported her to the hospital for further care.
*****PLEASE NOTE – YWN IS GIVING AWAY $5,000 CASH – JUST SIGN UP TO FOLLOW YWN WHATSAPP STATUS AND GET THE DETAILS!***** Make sure you are one of the more than 20,000 that signed up to YWN WhatsApp Status to receive news in live time. Click this link – or send a message to 1-888-4-YW-NEWS (888-499-6397) – to see our status posts*****
(YWN Israel Desk – Jerusalem)