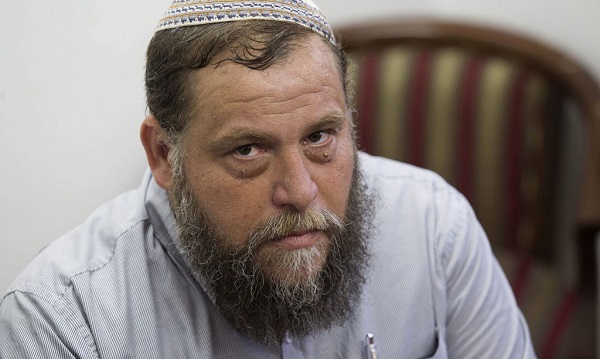 While Israel's High Court of Justice last week was hearing petitions to disqualify Bentzion Gupstein of the Otzma Yehudit party from running in the upcoming Knesset election, he was saving a young Jewish woman and her daughter from the clutches of Gaza.
Gupstein himself did not attend the High Court hearing, explaining it is clear from the get-go the court is going to accommodate requests to disqualify him as it has done in the past. Therefore, at the time of the hearing, he was in the Erez Crossing area to Gaza, overseeing an operation to save a young Jewish mom and her daughter, rescuing them from Gaza and returning them to Israel.
Gupstein tells the story of Galit Pufuk, who was married to a Palestinian and rescued from Gaza 13 years ago. During the rescue mission then, she left Gaza with three children, while 3 daughters were left behind with the Palestinian, including her eldest child, who was eight at the time.
During the years that following, Pufuk's husband in Gaza was killed during an Israel Air Force attack. A few years ago, Galit turned to the Lehava organization to save her remaining daughters. Lehava also reconnected Galit with her home and family in Israel, which was previously cut off.
During Operation Protective Edge in 2014, Lehava turned to then defense minister, Moshe Ya'alon at a time during which IDF soldiers were in the Beit Lahiya area of Gaza, where her daughter lived, asking if soldiers would be able to take part in the rescue of Yasmin, Galit's daughter, and her baby daughter. Ya'alon refused the request. Gupstein and his wife Anat, together with Galit, arrived at Erez Crossing seeking to get her daughter out of Gaza. They did not succeed.
Last Thursday, while the hearing to disqualify Gupstein was taking place in Jerusalem, Yasmin was rescued with her daughter, Galit's granddaughter, with everyone including Gupstein and his wife meeting at Erez Crossing; a reunion after 13 years. Gupstein explains that MK (Likud) Fateen Mulla played a role in assisting him in his rescue effort.
(YWN Israel Desk – Jerusalem)