A group of descendants of Reb Shmelke of Salish ZATZAL traveled to his Kever today with one thing in mind: Davening that another descendant of his, Yair Lapid, should not be victorious in today's election.
The group is the Shrenlicht family from London, and according to reports, traveled specifically to the Ukraine for this reason.
HaGaon HaGadol Rav Shmuel Shmelke Klein ZT"L, Av Beis Din of Chust and Salish and the author of the sefer "Tzror HaChaim". Lapid is a great-grandson.
Yair Lapid is the son of author Shulamit Lapid, the daughter of journalist and author David Giladi (Klein), the son of Rav Shlomo Zalman Klein, a prominent rav in Transylvania, who was the son of Rav S. Shmelka Klein.
The video below was taken on Tuesday afternoon as they recite Selichos at the kever.
*****WANT ELECTION UPDATES IN LIVE TIME? SIGN UP NOW TO YWN STATUS UPDATES ON WHATSAPP***** More than 23,000 signed up to YWN WhatsApp Status to receive news in live time. Click this link – or send a message to 1-888-4-YW-NEWS (888-499-6397) – to see our status posts*****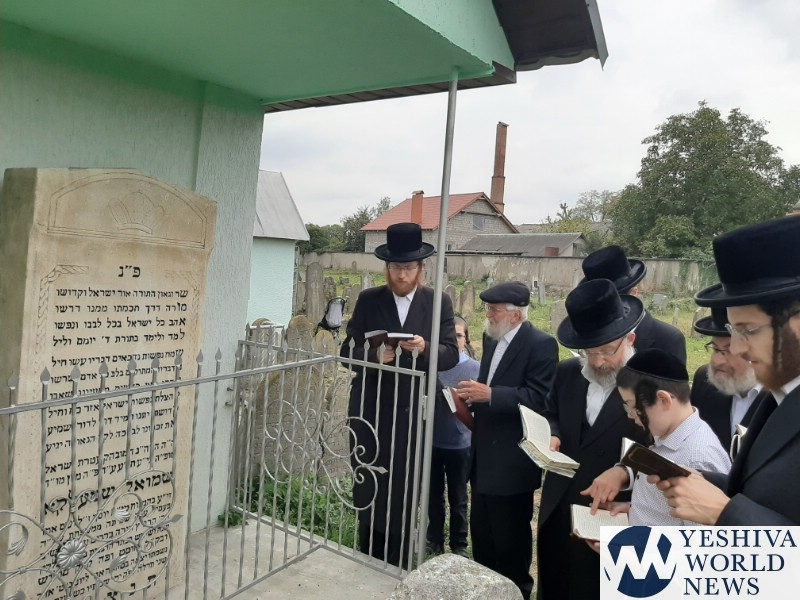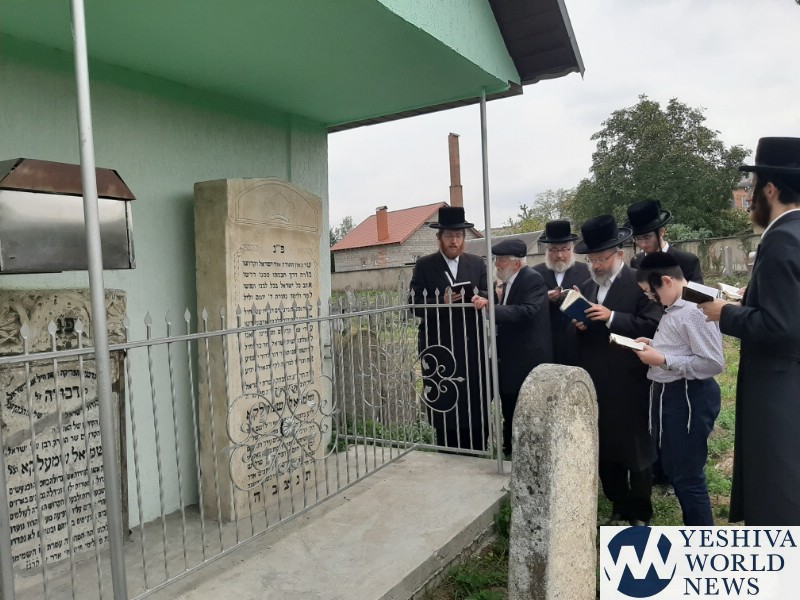 (YWN World Headquarters – NYC)