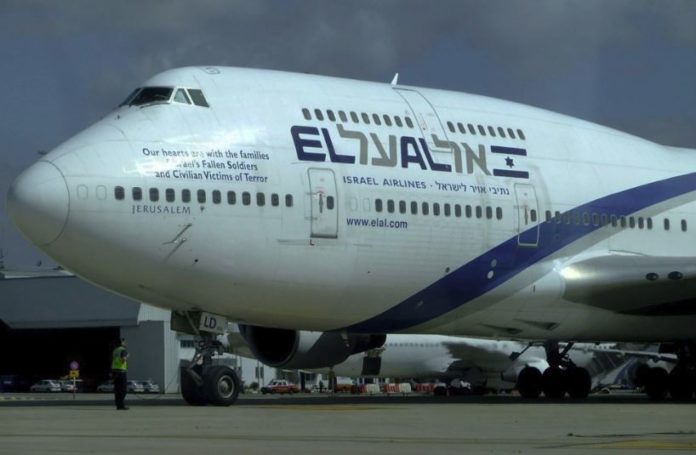 Israel's Airports Authority reports that 2.4 million passengers will pass through Ben-Gurion International Airport in Tishrei. The report adds that Tishrei marks the end of the 'travel season', which began four months ago, bringing the total number of passengers passing through the airport during those months to ten million.
Officials report 2.4 million travelers will pass through the airport during Tishrei, with the busiest travel day being Thursday, September 26, 2019, during which 108,000 passengers will pass through on 710 international flights. This year, Israel will join the group of airports which boast over 25 million passengers annually. The leading destinations for travelers in September in order of most to least include Turkey, Greece, Italy, America and Russia.
The air train to Uman begins on Wednesday, September 25, 2019, this coming Wednesday, ahead of Rosh Hashanah. It will continue until erev Rosh Hashanah, Sunday, September 29th, with 113 flights carrying 23,000 passengers to Ukraine to be mispallel at the tziyun of Rav Nachman of Breslov ZT"L.
*****SIGN UP NOW —- GET YOUR NEWS IN RECORD TIME***** Make sure you are one of the more than 22,000 that signed up to YWN WhatsApp Status to receive news in live time. Click this link – or send a message to 1-888-4-YW-NEWS (888-499-6397) – to see our status posts*****
Airport Authority officials recommend that passengers check in advance as to which gate they will be departing from, the airline and the flight number. One is advised to check in from home via the airport's website and to print out a ticket before leaving home.
It is emphasized one may travel with a single bag that weigh's up to 20kg (44 LBS) in addition to a "standard size" carry on not to exceed 8kg (17.5 LBS)
For the time being, shuttle service between Terminal 3 and Terminal 1 are free of charge. The heaving return traffic begins when mispallalim return from Uman, on October 2nd, with 102,605 passengers expected on international flights and on Thursday, October 3rd, when 106,093 travelers are expected.
The last flight taking off before Yom Kippur will be on erev Yom Kippur at 1:50PM and the last arriving flight on the same day will be at 1:55PM. Service will resume on motzei Yom Kippur with the first landing is scheduled for 10:30PM and the first takeoff at 11:30PM.
NIS 3 billion is allocated for the airport's expansion program, including a 58,000 square meter extension in a form of a four-story structure, a new passenger processing area and the addition of 86 check-in desks for passengers, expansion of the duty free area, four additional conveyor belts for incoming passengers, expanding the border-crossing hall and inspection area, expansion of the parking lot and more.
(YWN Israel Desk – Jerusalem)