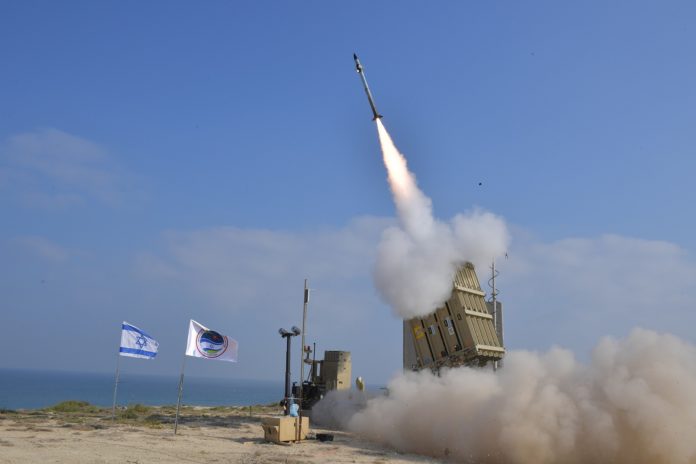 The IDF Spokesman's Office confirms the Iron Dome and Red Alert sirens were activated at 11:00AM Thursday morning, October 24, 2019 due to an erroneous sighting. Sirens were heard in the area of Zikim and Carmiya, in the Ashkelon Coast Regional Council.
Residents reported hearing "two explosions" which were later learned to have been the firing of the Iron dome. B'chasdei Hashem there was not rocket attack.
The Palestinians report the system was activated after it detected a rocket launch from Gaza in the direction of the sea.
(YWN Israel Desk – Jerusalem)