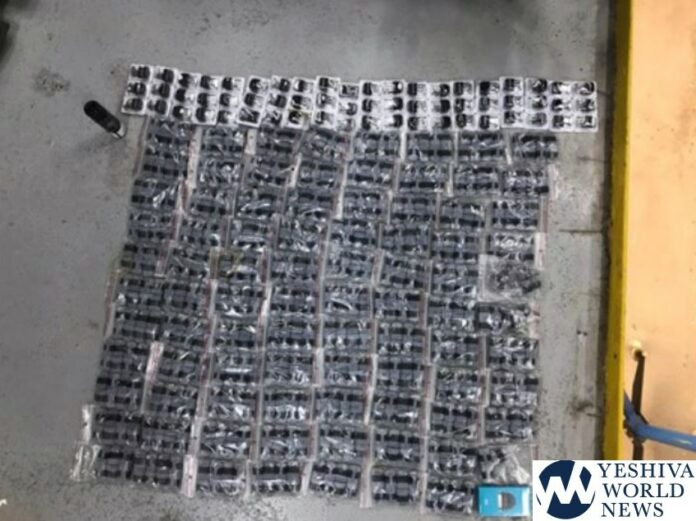 Alert customs inspectors at the Yitzchak Rabin Crossing from Jordan to Israel intercepted an attempt to smuggle 750 electronic cigarettes purchased in Jordan into Israel.
The suspect, a Jaffa resident, was pulled aside and his vehicle inspected, leading to the discovery of a hidden compartment which was intended to conceal the electronic cigarettes.
The driver told customs inspectors that he was unaware of the hidden compartment and its contents. The preliminary investigation revealed the suspect's family owns a business that sells tobacco products from his residence. The vehicle and cigarettes were impounded by the inspectors.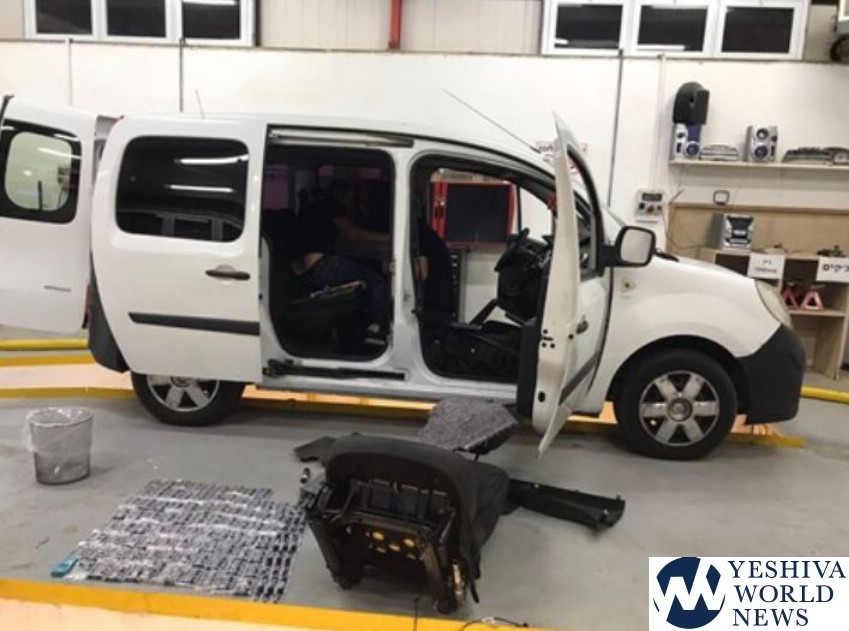 (YWN Israel Desk – Jerusalem/Photo Credit: Tax Authority Spokesman Unit)