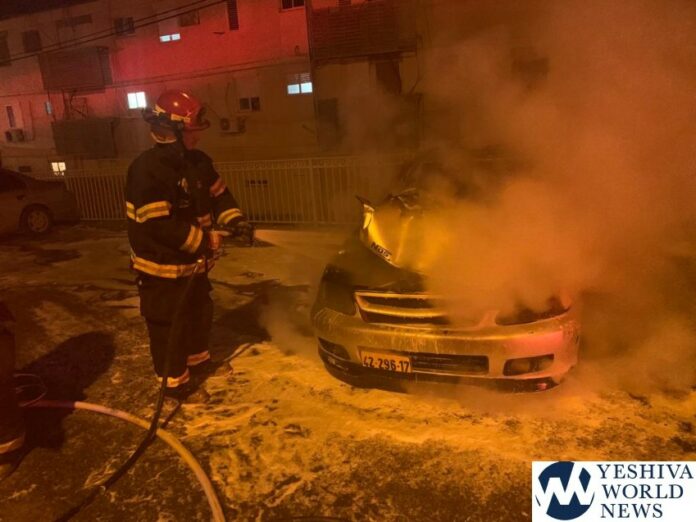 The Haifa district fire department on Tuesday night, at about 10:00PM, responded to a call for burning vehicles on Rav Herzog Street in Kiryat Ata.
The scene commander, Ayalon Zinger explains, "We arrived at the scene and saw three vehicles burning, parked next to one another, burning like a torch. We began activities to control the blaze and preventing it from spreading. We used foam to extinguish the fires and the incident was brought under control without injuries."
The cause of the fire is under investigation.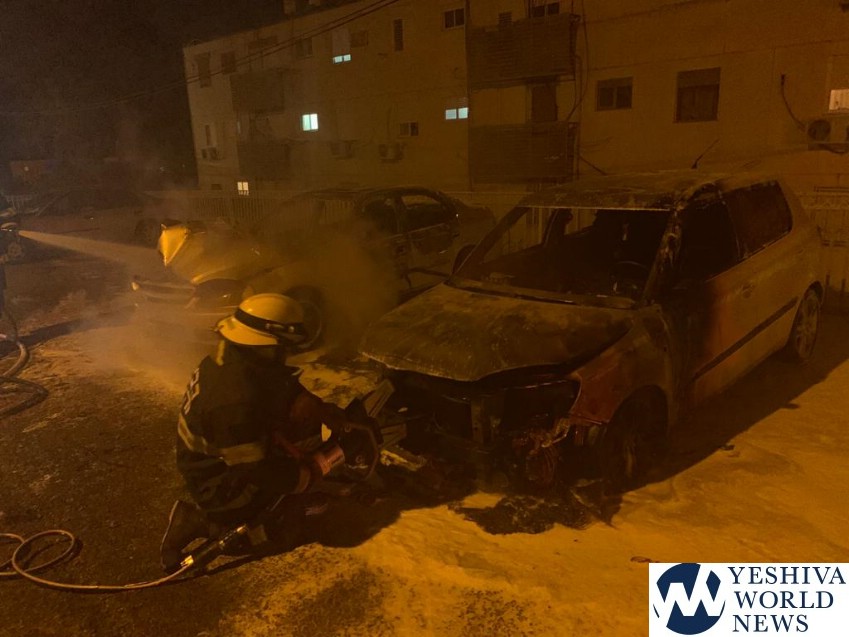 (YWN Israel Desk – Jerusalem/Photo Credit: Coast Region Fire Spokesman)