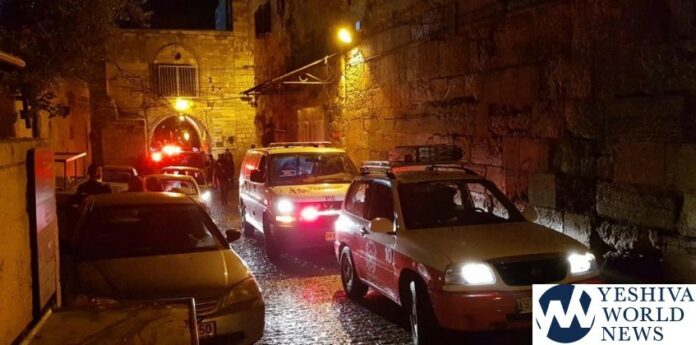 An 80-year-old woman was found dead after the elevator she was in fell a number of meters to the bottom of the shaft in a Jerusalem building. MDA responded and reports when the team arrived, the woman was found in cardiac arrest and resuscitation was start.
The incident occurred on Shabbos, and it is reported the elevator fell 6 meters (yards) to the bottom of the shaft in a building on Shar Arayos Street in Jerusalem's Old City. After resuscitation was attempted, the elderly victim was pronounced dead.
Advanced EMT Yossi Kustan and paramedic Yosef Kalman reported the external elevator to the building fell and they found the woman inside, in cardiac arrest. She suffered trauma to her lower extremities as well. They began CPR and resuscitation efforts but she was eventually pronounced dead.
(YWN Israel Desk – Jerusalem)