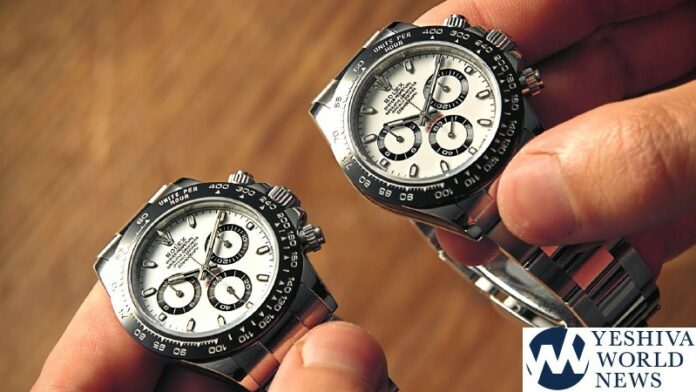 A chareidi couple from Ashdod was arrested on suspicion of selling thousands of counterfeit name-brand watches.
According to the Israel News13 report filed by Almog Boker, police from the southern district's fraud unit launched a clandestine investigation which lasted three weeks. The evidence in the case led investigators to the chareidi couple.
Police told News13 the business appears "totally authentic and they have all the required permits and paperwork. The watches sold are sold as being totally genuine."
When police checked the couple's home, they found 1,900 watches imported from China, amounting to a collective value of about NIS 1 million according to police estimates. Police explain that thousands of Israelis pay significant funds for name-brand watches when in fact, they are receiving a counterfeit.
(YWN Israel Desk – Jerusalem)