Police raided an apartment in Mevasseret Tzion, in which there was an illegal gambling operation. Tens of thousands of shekels in cash were confiscated.
Police raided the apartment over the weekend, armed with a search warrant. They found 25 suspects in the apartment during the raid, all playing or operating the casino.
Police confiscated cards, chips, and other gambling paraphernalia along with the cash.
The main suspect is a male in his 20s from northern Israel, who faces charges of operating an illegal gambling operation.
He was arraigned and released with restrictions.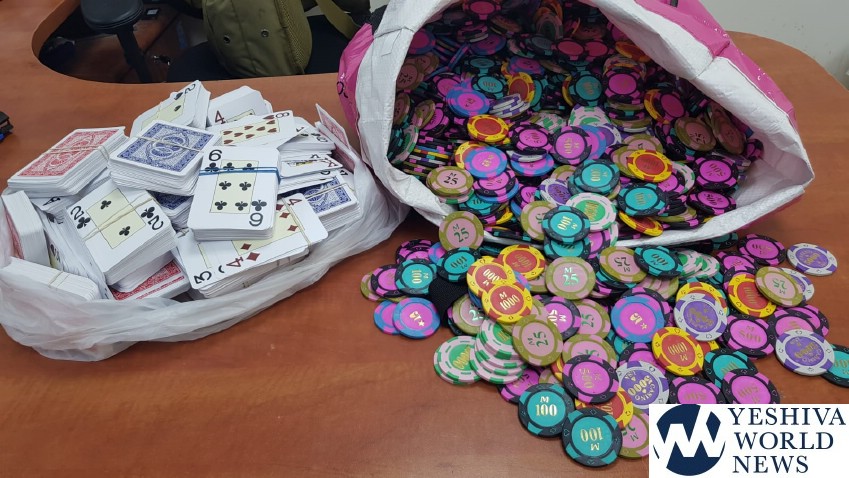 (YWN Israel Desk – Jerusalem)