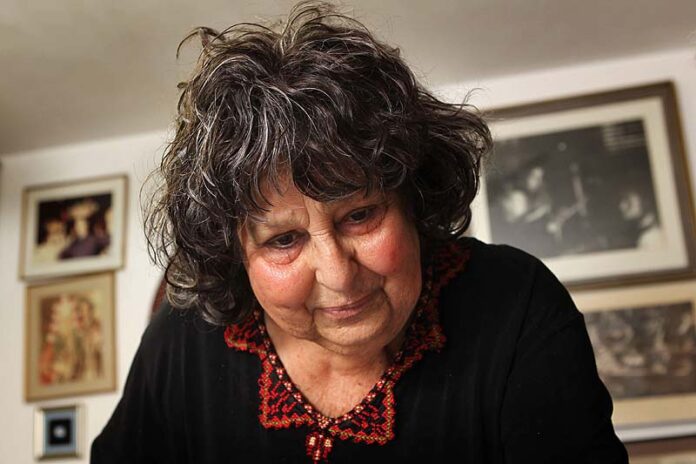 Mrs. Geula Cohen A"H, known for her days as a member of Lechi (Stern Gang) during the British Mandate period, then becoming a Member of Knesset and a deputy cabinet minister, was niftar on Wednesday at the age of 94. She served as a member of Knesset on and off for 20 years in the Herut, Likud and Techiya parties. She was also an Israel Prize laureate.
Cohen was born in Tel Aviv. In 1942, she joined the Irgun and later shifted to Lechi. She was arrested by the British in 1946 for operating an illegal radio broadcast. She escaped and was recaptured. She was sentenced to seven years in prison. she sang Hatikvah during the sentencing. She escaped from jail too.
She married a Lechi fighter Emanuel Hanegbi. Minister Tzachi Hanegbi is her son.
Cohen then worked as a newspaper columnist. She entered Knesset in 1973, joining Menachem Begin's Herut party. She left Likud in 1979 to join the new right-wing Banai party, later to become Techiya. She was then in and out of Knesset, eventually serving as a Deputy Minister of Science in 1990.
The levaya began on Thursday, December 19, 2019, at 1:30PM with kvura in Har HaZeisim.
(YWN Israel Desk – Jerusalem)