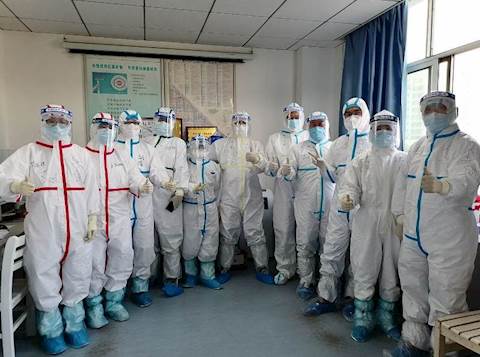 Israel recorded its fourth and fifth fatalities from the coronavirus on Wednesday morning, Israel's Health Ministry stated. A total of 2,1700 Israelis have been diagnosed with the coronavirus by Wednesday afternoon, with 37 in serious condition and 54 in moderate condition.
Two fatalities were recorded on Wednesday morning. The fifth fatality was Reuven Ben-Moshe, 87, of Petach Tikva. Ben-Moshe, who suffered from pre-existing medical conditions, passed away at Mayanei Hayeshua Hospital in Bnei Brak shortly after his arrival on Tuesday night.
The fourth fatality was Hillel Moshe, 76, of Yehud, who passed away in Sheba Medical Center in Ramat Gan on Wednesday morning. The hospital stated that he had serious underlying health conditions prior to contracting the coronavirus and had been hospitalized since last Monday. Moshe's wife also contracted the virus and is currently hospitalized in Sheba.
The third fatality was Moshe Orenstein, 87, who passed away at Hadassah Ein Kerem Medical Center on Tuesday. Orenstein, who was a resident of the Migdal Nofim assisted living facility in Jerusalem, where several residents contracted the virus from a social worker, also had several serious pre-existing medical conditions.
The second fatality was identified as Malka Keva, a 67-year-old woman from Bat Yam, who passed away in Wolfson Hospital in Holon on Tuesday. Keva was survived by her husband, three children and seven grandchildren. Many of her close family members have also been diagnosed with the virus.
Israel's first fatality, Aryeh Even, an 88-year-old Holocaust survivor, passed away on Friday.
(YWN Israel Desk – Jerusalem)