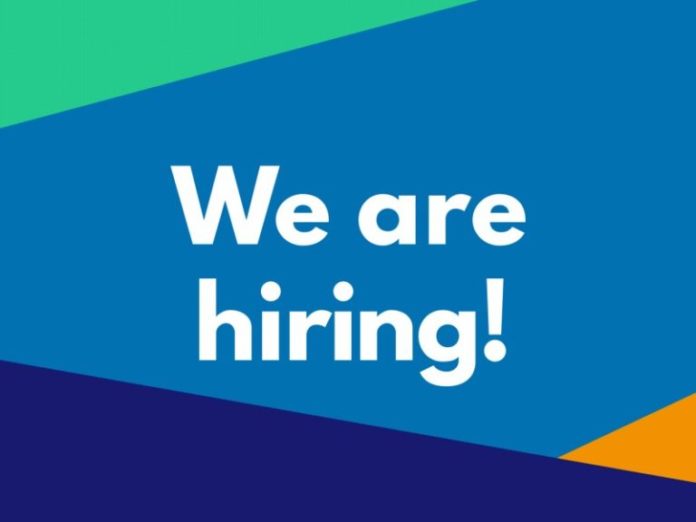 Are you or someone you know looking for a job in a great working environment with a great team? Then read further. Or send them this message. Yad L'Achim's Brooklyn Branch is now hiring for multiple positions.
#1 Secretary or Director's Assistant (two positions needed)
Basically you run the show – you make everything run smoothly. That's what incredible secretaries really do even if their title doesn't say it. Skills needed for job #1:
Solid Computer Skills.
Organization skills. Besides for general filing, mail, calls, message taking etc. For example, If you have to follow up with someone in a week on Tuesday at 3:15pm, you will make sure it gets done. Yeah, you got this.
People person – positive attitude is a winning attitude. We all have our off days, but in general.. you get the idea.
See a task to fruition.
#2 In House Graphic Artist & Social Media Director (part time a possibility, and yes, out of our office)
If you are a graphic artist and understand social media, this is for you. We are looking for someone to utilize their graphic, social media and marketing skills to work together to create constant marketing and social media posts about the work Yad L'Achim does. You will be in charge of overseeing many marketing campaigns together with our in-house team. Baruch Hashem, there is alot to write about. Skills needed for position 2:
Graphic Design – it doesn't matter the platform as long as you are good at it
Knowledge and understanding of major Social Media Platforms.
Getting things done.
For positions 1 & 2, e-mail your resume to our Director Mr. Nesanel Gantz at: [email protected] or CALL / TEXT: MR. GANTZ at 917-426-4551.
#3 Phone Fundraiser
You get to talk on the phone and help save Jewish lives! If you have experience fundraising over the phone, we want you! If you are really, really good, we really, really want you. We have daytime and evening hours. Skills needed:
Fundraising skills over the phone.
Good schmoozer.
People person.
For position 3, please email resume to our phone fundraising Director Rabbi Hertzel at [email protected] or call/text him at 718-801-1996. Extra Perks of working for Yad L'Achim:
Small boutique office (boutique is an "in" word) where we all work together for the common goal of helping Yad L'Achim help others.
Fresh brewed coffee. We have amazing coffee. Truly. We will serve you a freshly brewed cup during the interview. We have tea too.
Close to home. If you live anywhere in Brooklyn, our office isn't too far from where you live. Probably.
You get your own computer and your own desk. It's yours.
We work with you. Our goal is to help everyone grow in their career and skillset. We don't expect you to know everything from the get-go. We will help you.
Besides for your "regular job" you are helping to rescue Jewish women and children with everything you do. You are a heroine/hero!
You can read more about what Yad L'Achim does and watch a video of Maya, the Daughter of the Hamas Sheikh tell her story by CLICKING HERE.