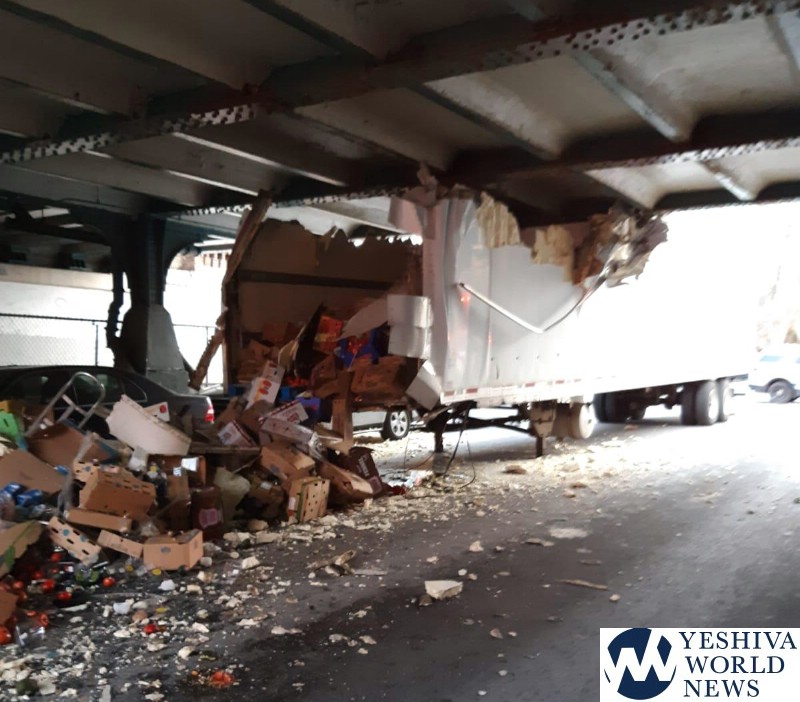 A tractor trailer carrying around $15,000 worth of produce, crashed into an overpass, causing serious damage and destroying tons of the fruits and vegetables.
It occurred under the overpass on Avenue K and East 15th Street in the Midwood section of Brooklyn on Monday morning.
The truck driver was on his way to make a delivery to Kosher Corner Supermarket.
The driver says he made a wrong turn and that is what led to the crash.
Truck have been striking the East 15 street overpasses on Avenues J, K, L, M, N, O, P for years.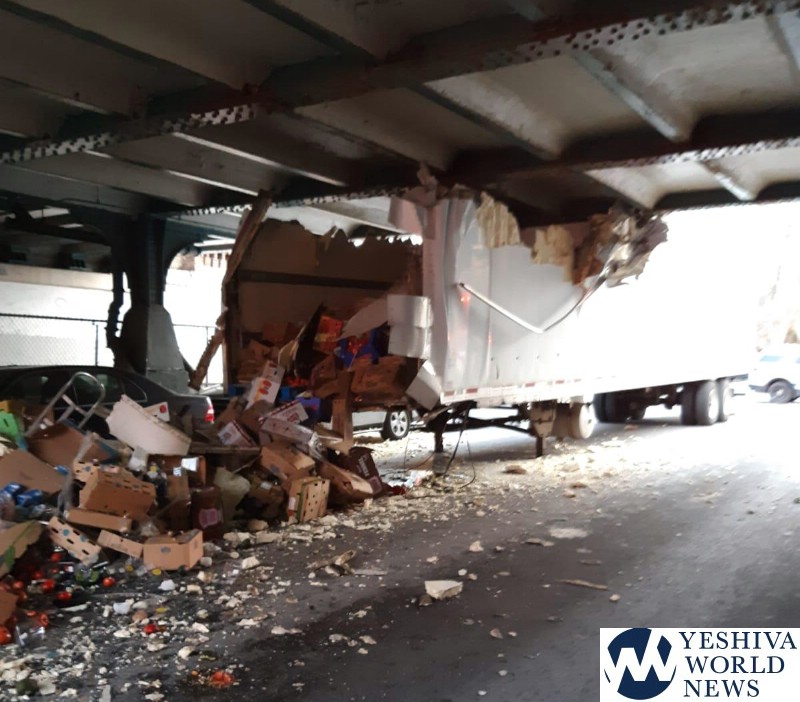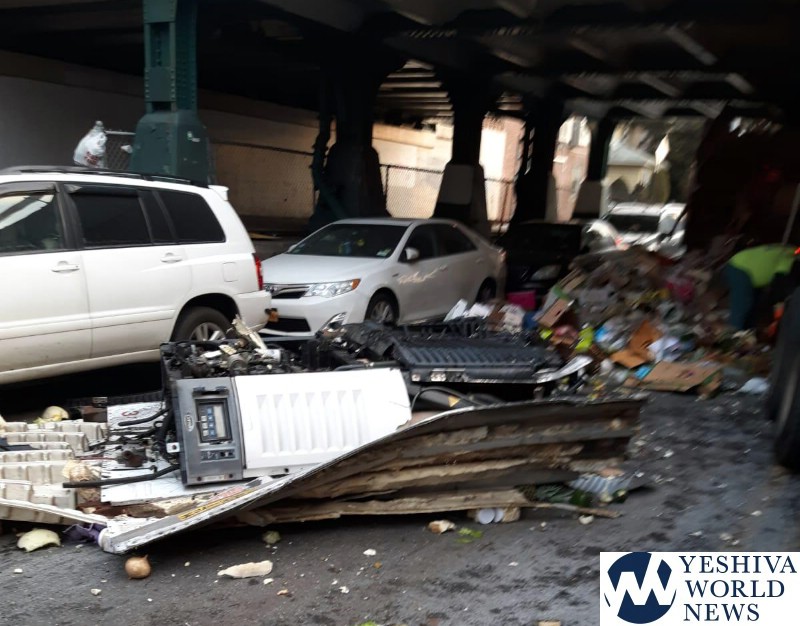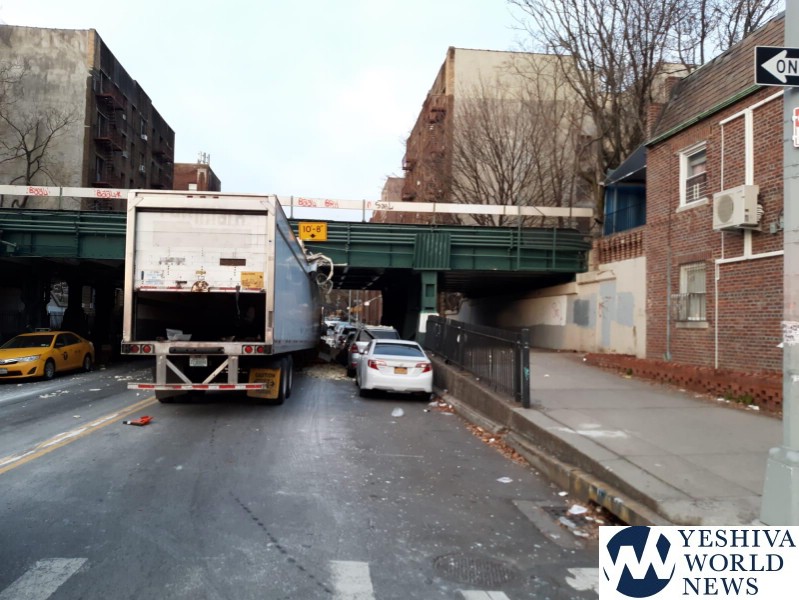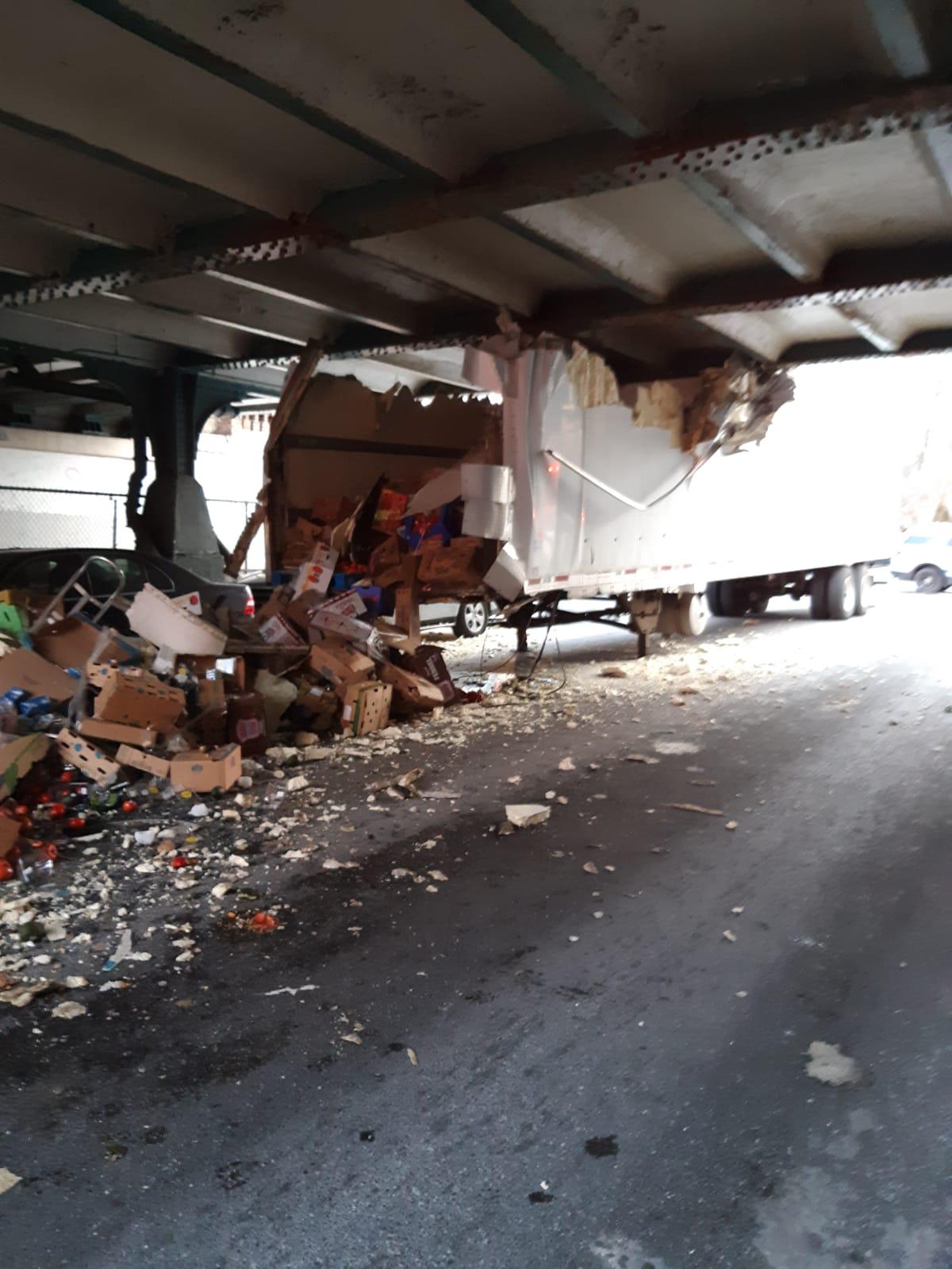 INSANE: Delivery truck full of fruits and veggies headed to #KosherCornerSupermarket crashes into #Midwood overpass!

Hear from the driver of that truck #OnlyOn12 @News12BK -> https://t.co/aR5Ewwzq61
@NYPD70Pct #brooklyn #avenuek #kosher pic.twitter.com/BvJgPjmlxE

— Katie Lusso (@KatieLusso) January 14, 2019
(YWN World Headquarters – NYC)