(VIDEO AND PHOTOS IN EXTENDED ARTICLE)
The IDF Spokesman's Office reports on Wednesday morning, 23 Teves, that the manhunt for the terrorist(s) responsible for the fatal shooting attack on Tuesday night continues. Gilad Farm resident Rabbi Raziel Shevach HY"D, 35, a father of six, was murdered in the attack.
IDF Chief of Staff Lt.-General Gadi Eizenkott visited the site of the attack on Wednesday morning to get a firsthand look at the scene as well as being briefed on the terror attack and the ongoing efforts to apprehend those responsible.
Among those updating the IDF commander were Central District Commander Major-General Roni Numa, Shomron-Yehuda Division Commander Brigadier-General Eren Niv, and the Shomron Brigade Commander Colonel Gilad Amit and Shin Bet officials.
A closure has been placed on certain villages in the Shechem area, arrests have been made and authorities are working to apprehend those responsible for the attack.
The levaya for Rav Raziel HY"D began at 1:00PM in Gilad Farm.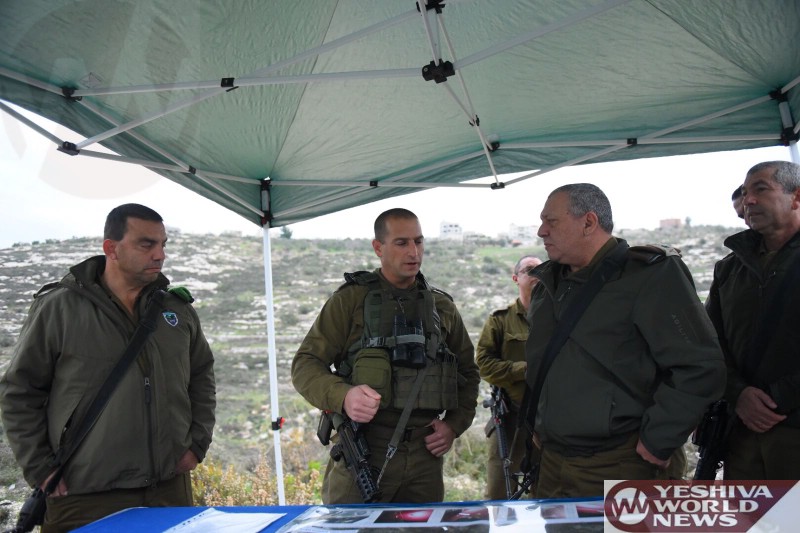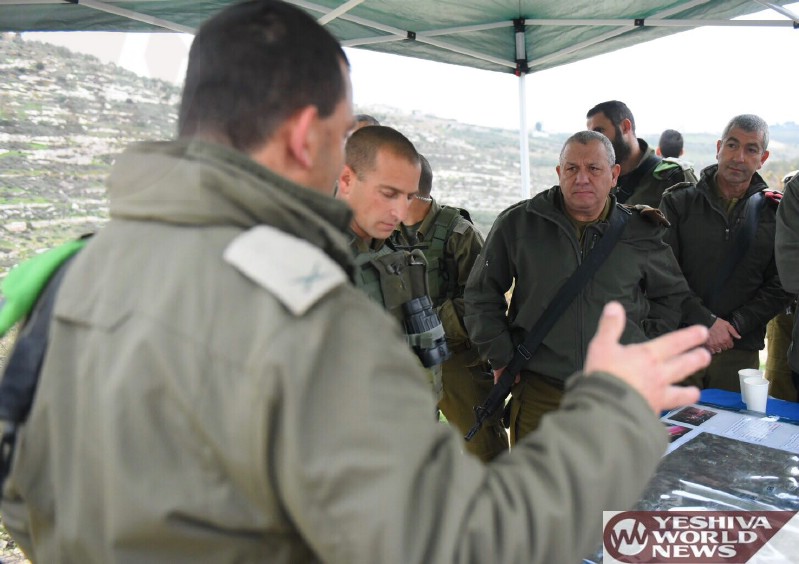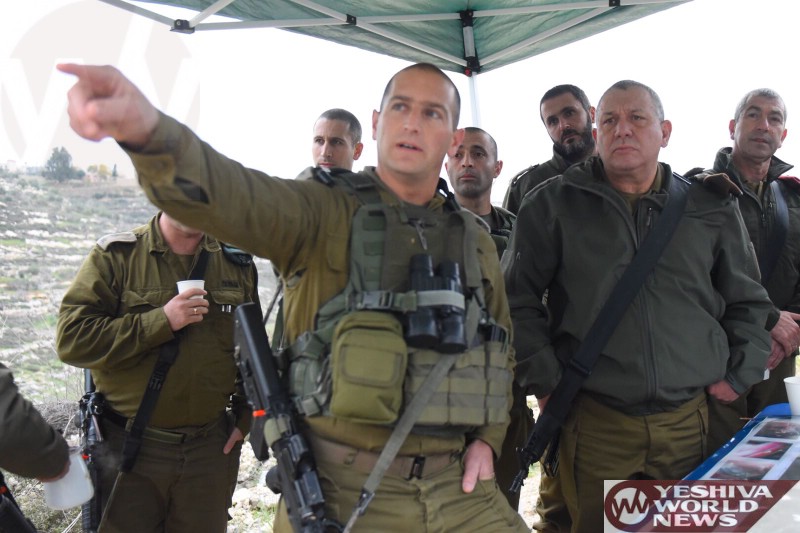 (YWN – Israel Desk, Jerusalem/Photo Credit: IDF Spokesman Unit)