A wild crash in Boro park resulted in just minor injures on Wednesday morning.
It happened at around 9:30AM on 12th Avenue near 49th Street.
According to an initial investigation, it appears a vehicle pulling out of a parking spot collided with another vehicle driving down the street. The collision forced one vehicle into the air, causing it to land on top of another vehicle.
Boro Park Hatzolah, EMS, FDNY and the NYPD were all on the scene.
Thankfully, only minor injuries were reported.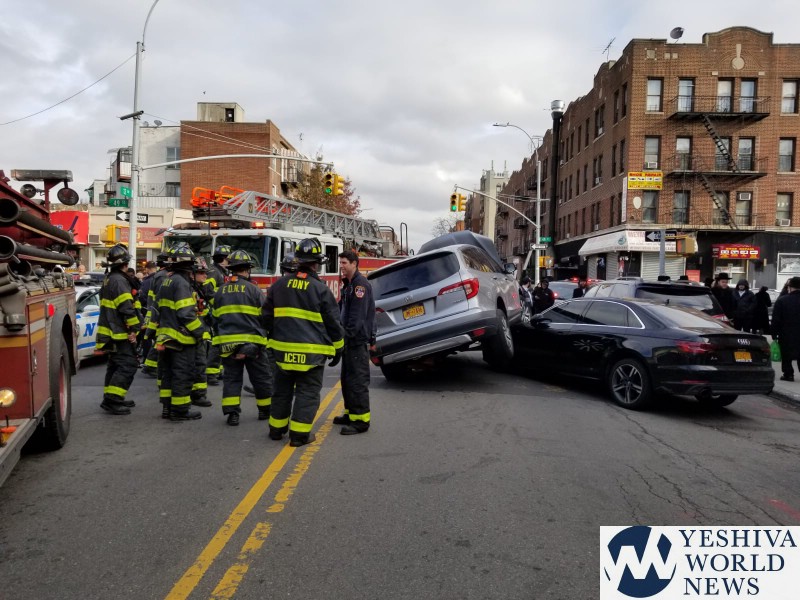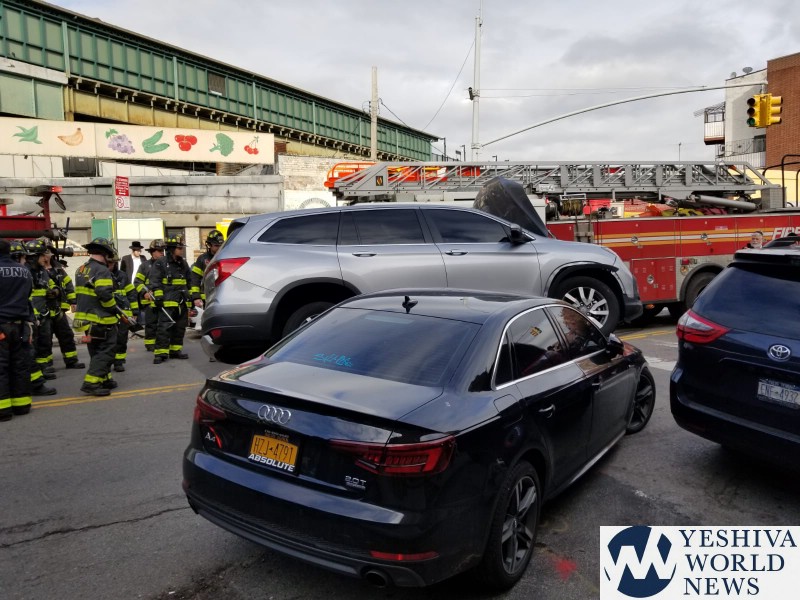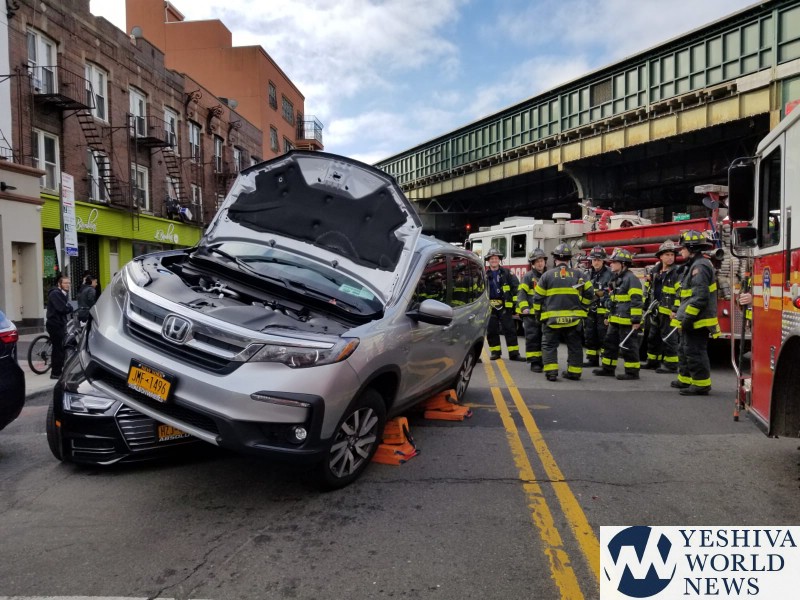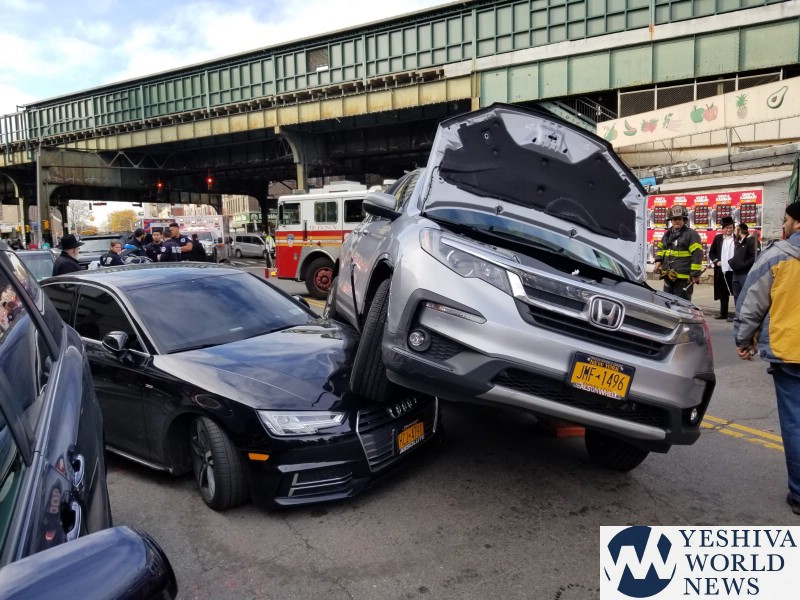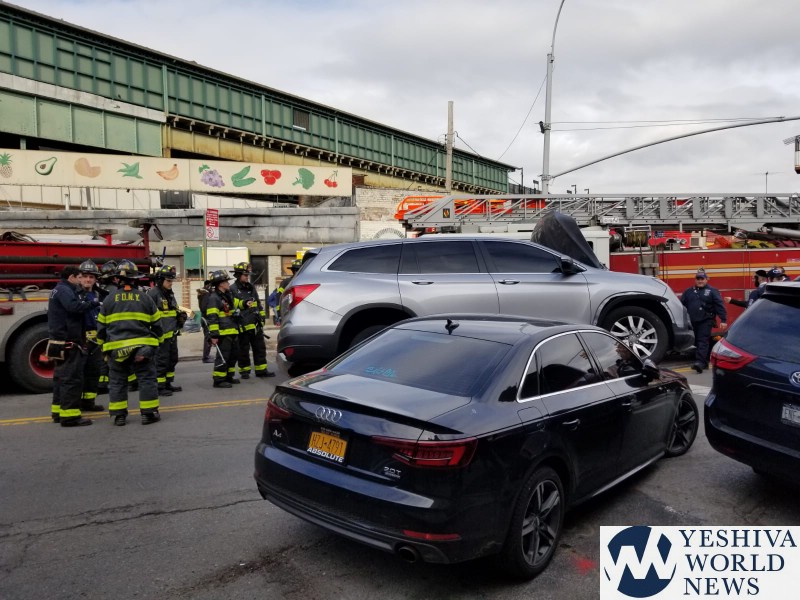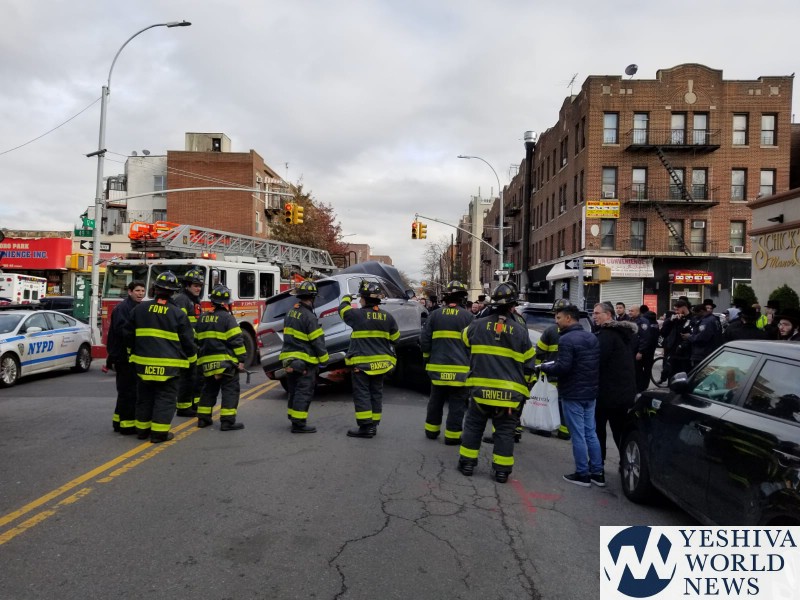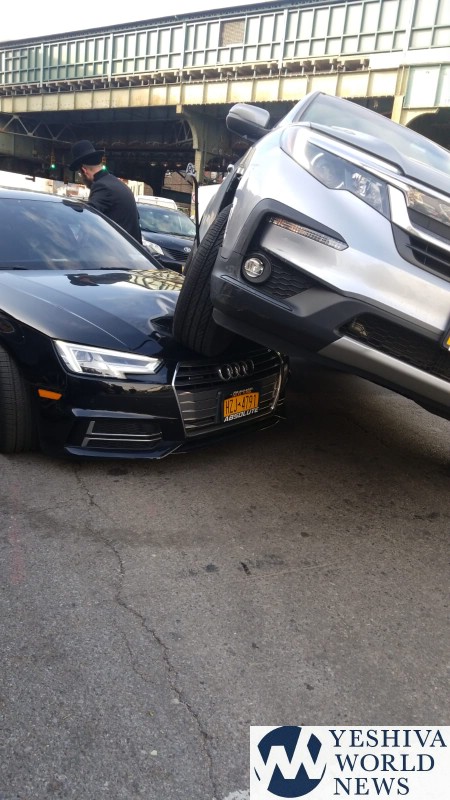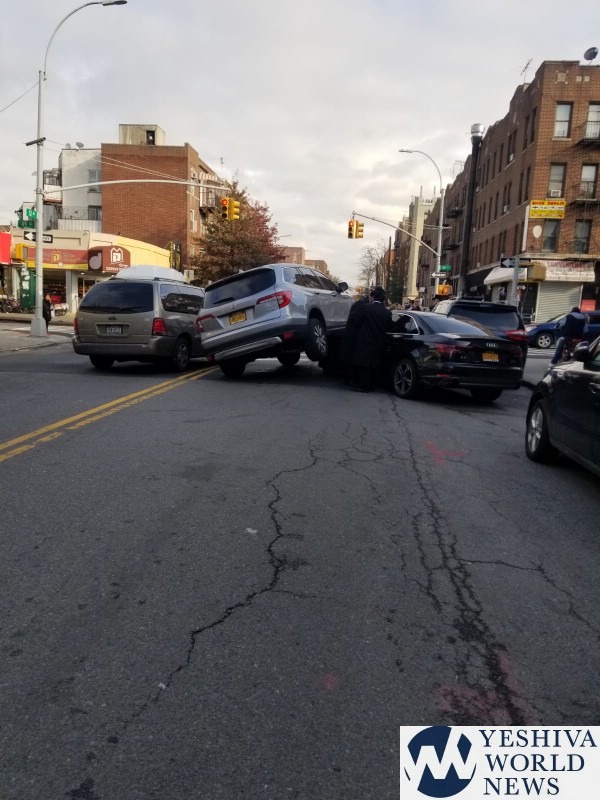 (YWN World Headquarters – NYC)