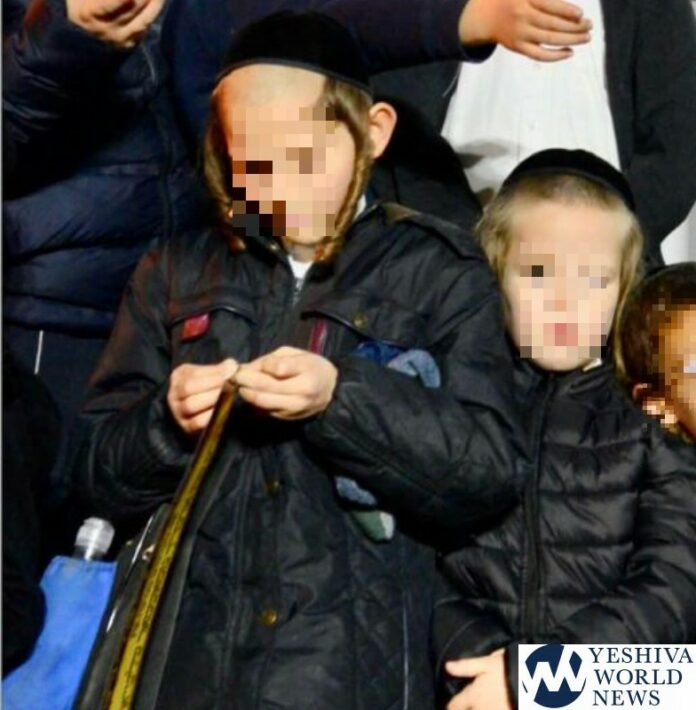 Two of the Prime Minister's grandchildren were spotted at the procession that welcomed the Satmar Rebbe of Williamsburg to Jerusalem earlier this week.
The young boys are the children of Noah Roth, Netanyahu's daughter, and her husband Rabbi Daniel Roth. The couple is Chareidi and lives in the Sanhedria neighborhood of Yerushalayim. They attend the Darchei Shmuel cheder, which teaches in Yiddish.
The irony wasn't lost on the followers of the Satmar Rebbe who saw in the attendance of the young boys a victory over the Zionist entity whose leader's own grandchildren attended the welcoming ceremony of one of the staunchest critics of Zionism in the world.
The Roth family has two boys and two girls.
It should be noted that relations between the prime minister and his daughter are reportedly cold. Journalist Ben Caspit writes in his book "Netanyahu – Biography" that "from the moment (his 2nd wife) Sara entered Bibi's life, his interest in Noa has dropped drastically… The death of Tzilla, Noa's mother and grandmother, stuck the last nail in the coffin of the relationship between Netanyahu and his daughter."
When Noa had a baby boy in 2011, YWN reported that the Prime Minister attended the Bris which was held at Aish Hatorah in Jerusalem.
NOTE: The faces in the attached image have been blurred due to security concerns.
(YWN Israel Desk – Jerusalem)