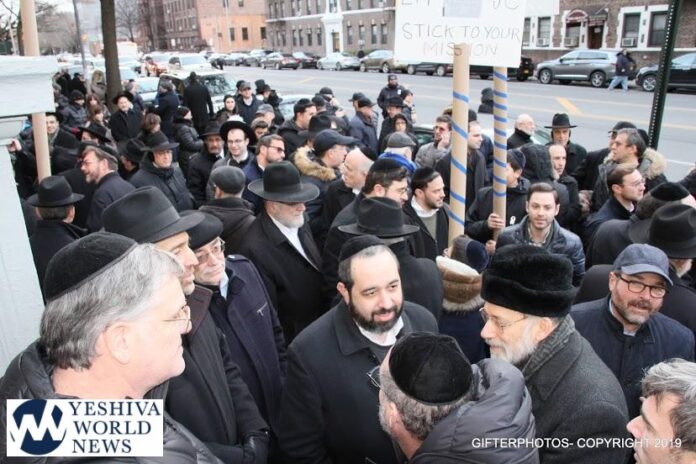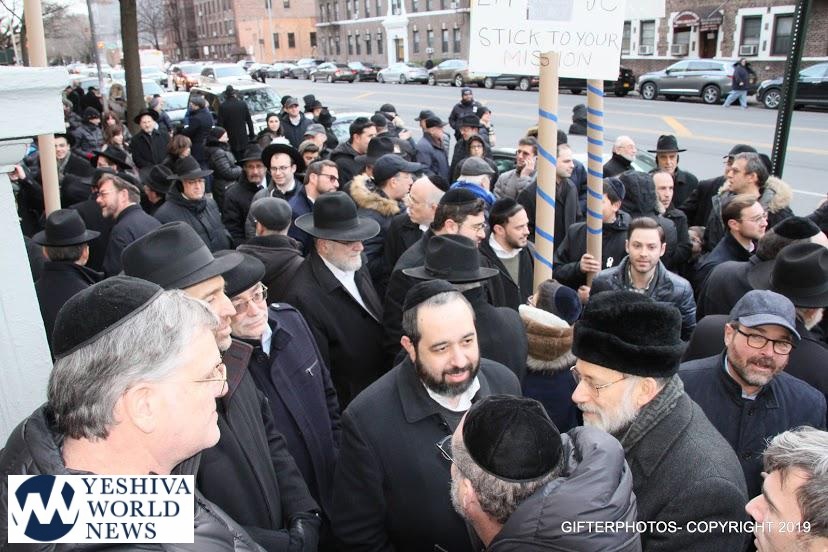 Once again, hundreds of residents braved the cold and turned out to protest a planned charter school which will be coming into the heart of the Flatbush community. The "Urban Dove Charter School" is reportedly planning on starting construction any day, and the last minute protest was held. No organization was behind it, but messages went viral, and hundreds showed up.
As YWN has been reporting, the East Midwood Jewish Center plans to repurpose the Jewish Day school established in 1950 with Urban Dove (www.urbandove.org) – a Charter School that says in their mission statement that they cater to highly at risk public high school teenagers.
East Midwood was established almost 100 years ago to further "traditional Jewish values and the establishment of a Jewish day school to educate future generations".
However, the current leadership has chosen to ignore the goals of this landmark institution.
In 2010, the controversial school tried to get into Aviator at Floyd Bennett field. They were promptly booted out of there. According to Aviator CEO Kevin McCabe, "[Urban Dove] has absolutely no support from the community," joining a chorus of elected officials that panned the plan in 2010. Now they are planning to come into the heart of our community at 1256 East 21 between Ave. K and L.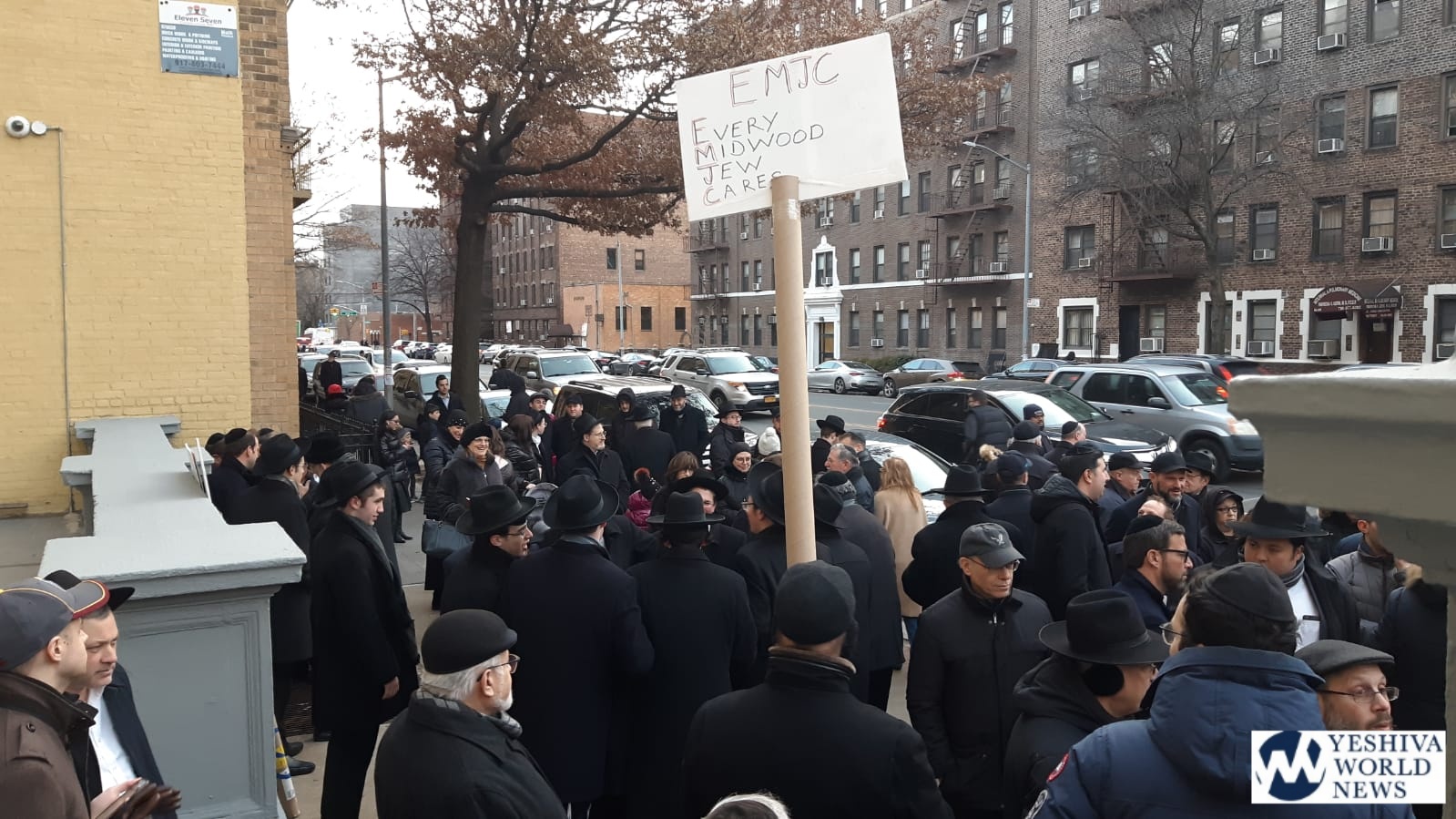 Due to a shortage of classroom space in this neighborhood, local Yeshivas offered to rent the building on the same terms, but the East Midwood board decided they'd rather rent to an outside Charter school.
Fearing this possibility turning into a reality, two weeks ago, around 1,000 local community residents turned out for a meeting at the Jewish Center to protest the move.
Today, on Sunday afternoon, another few hundred local residents showed up. Thia protest was not organized by any organization or Shul. Just hundreds of concerned community members showing up to make sure their voices are heard. Tehillim was recited, and some folks in the crowd sang a few songs, and there was a Minyan for Mincha.
A viral message announcing the protest read: "You turned out 2 weeks ago in support of our community. Your presence indicated your allegiance to the safety and security of our neighborhood. We need you again NOW! Urban Dove Charter School is planning on starting construction any day. We have one last chance to have our voices heard!! EMJC, without the full support of all its members, has plowed ahead without giving our Jewish Neighborhood a chance to support Jewish programming at the EMJC.
VIDEO & PHOTOS VIA SHIMON GIFTER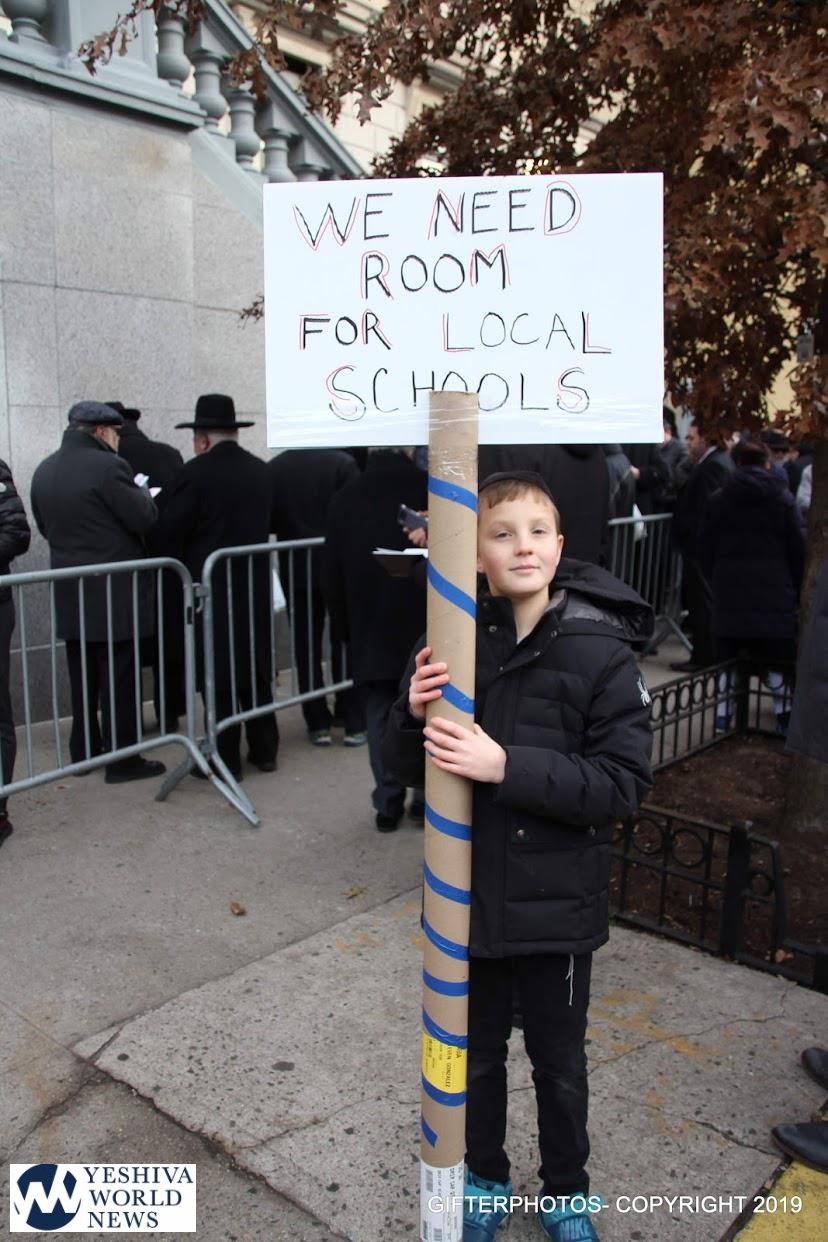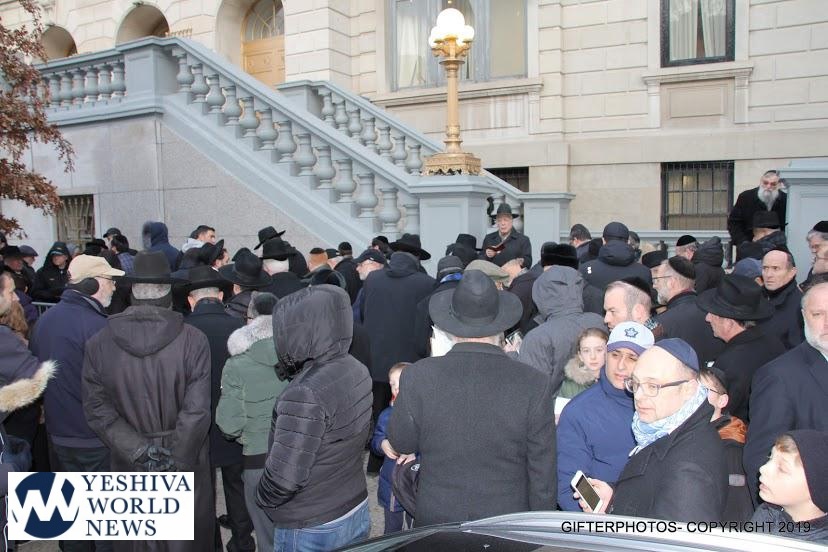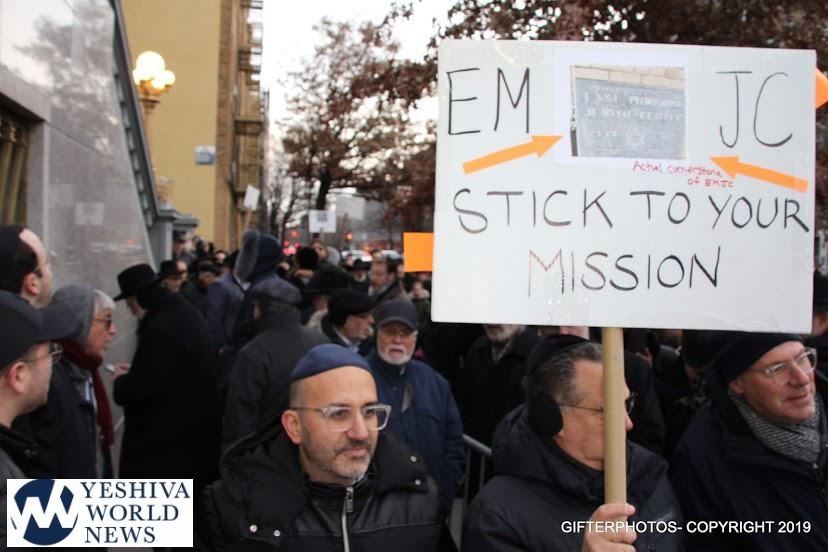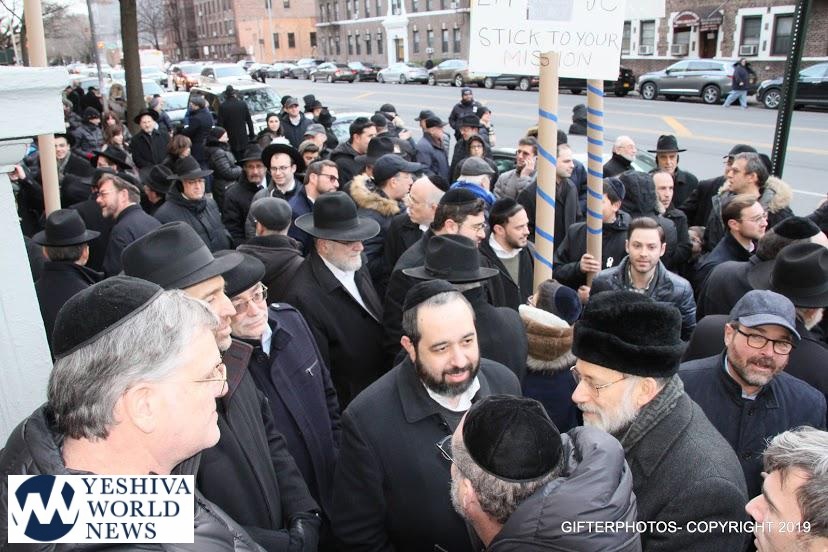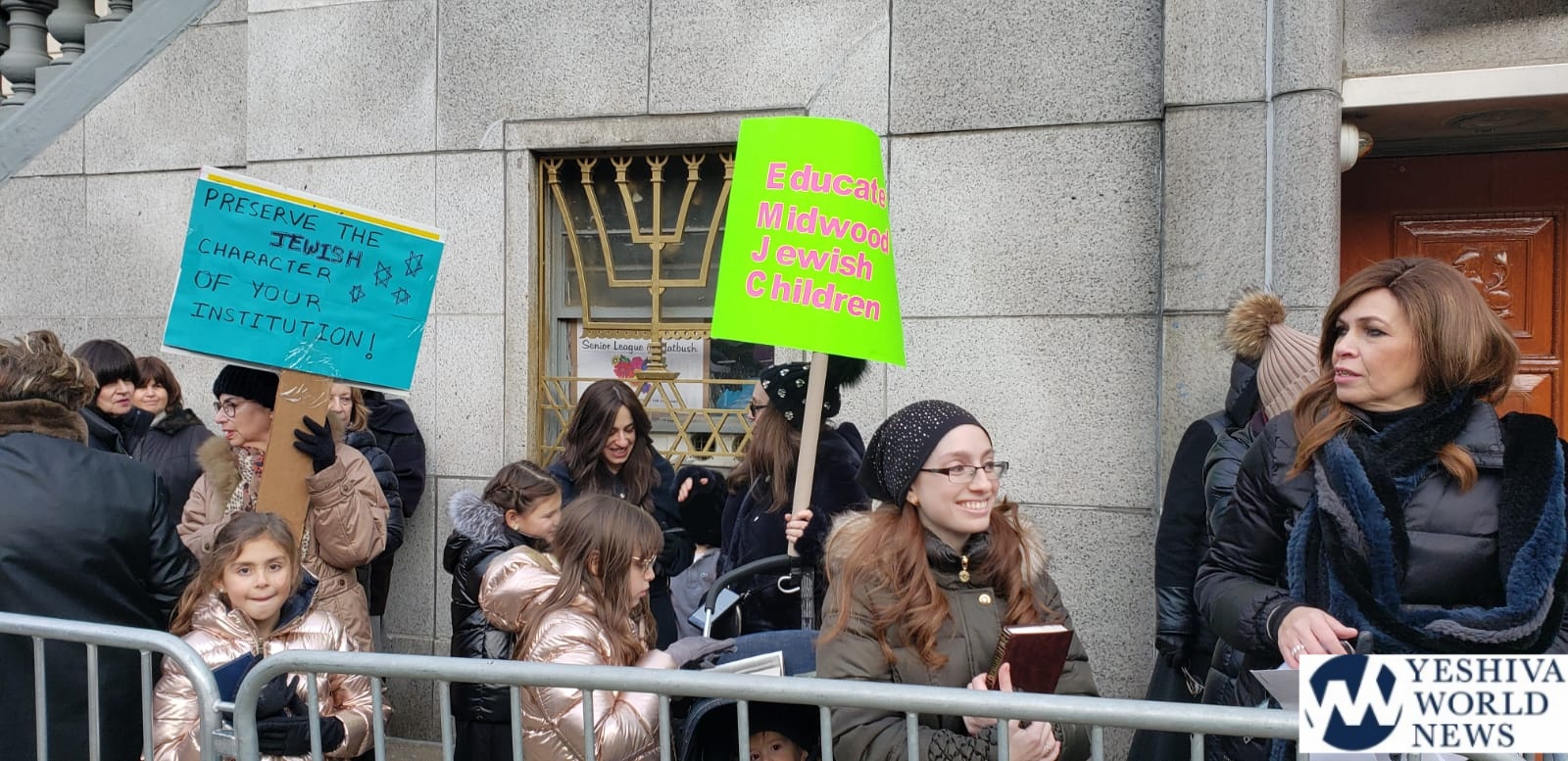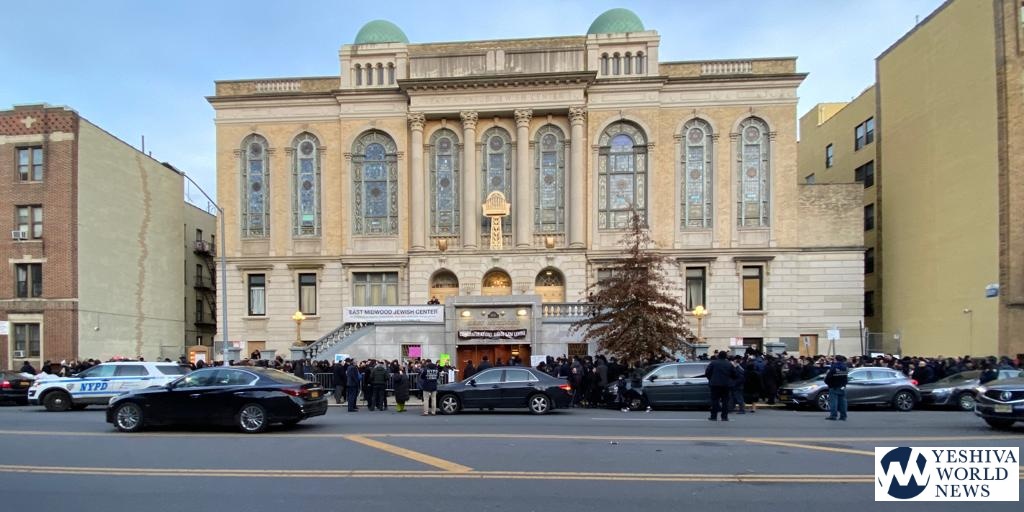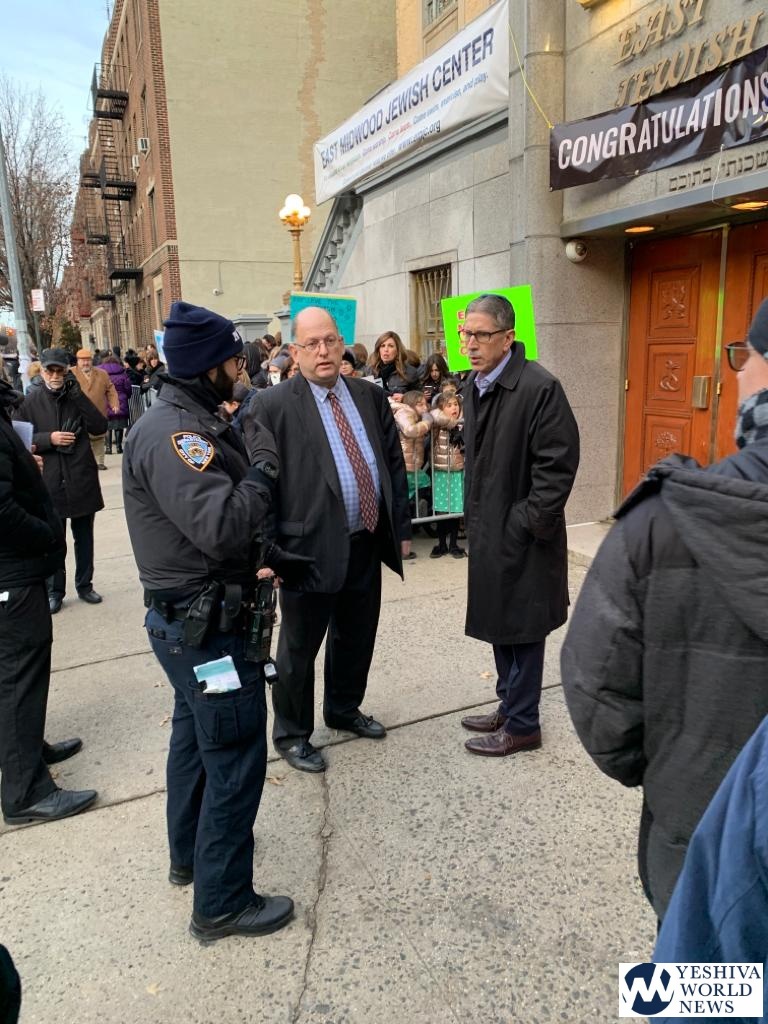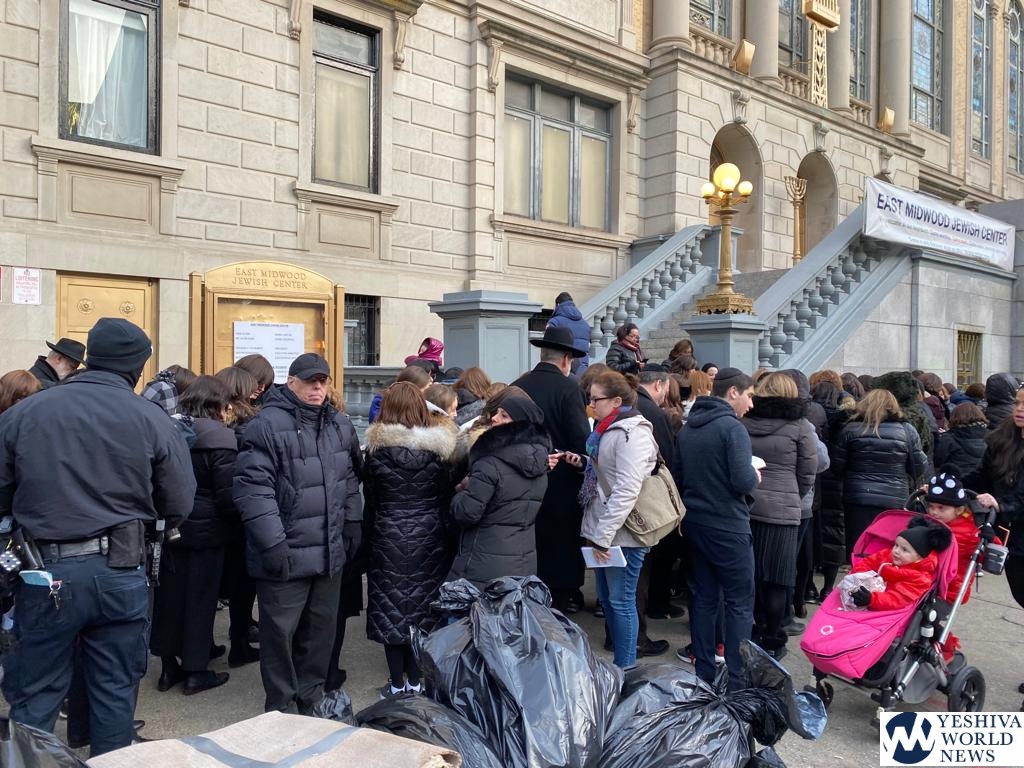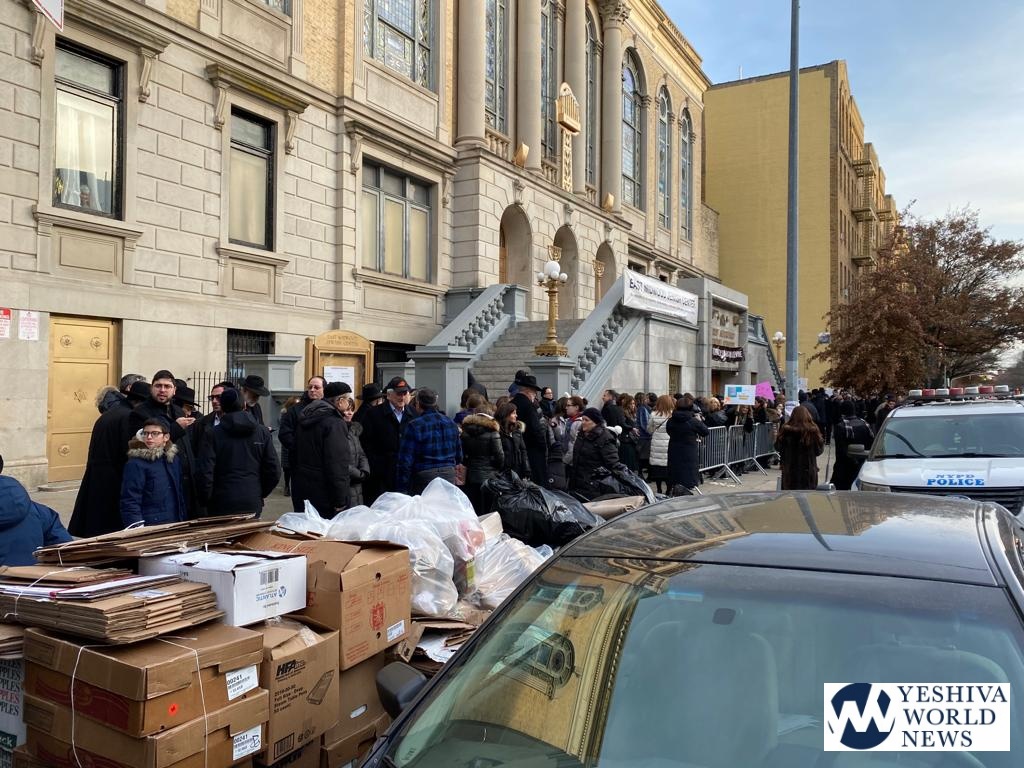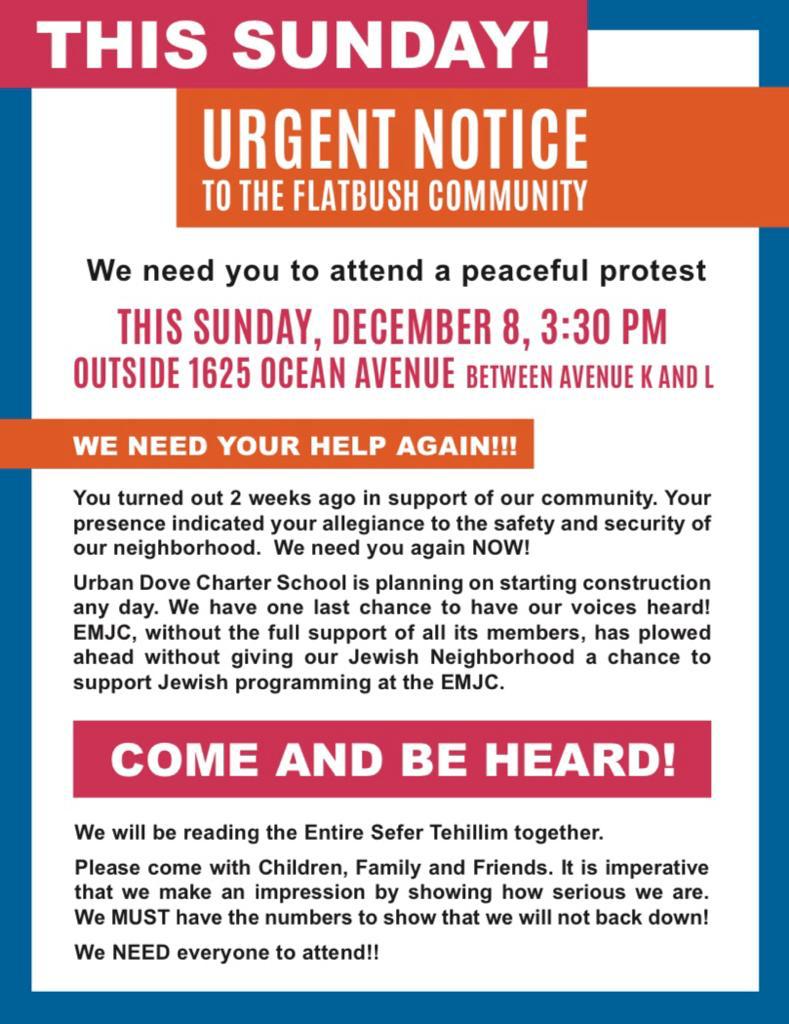 (YWN World Headquarters – NYC)