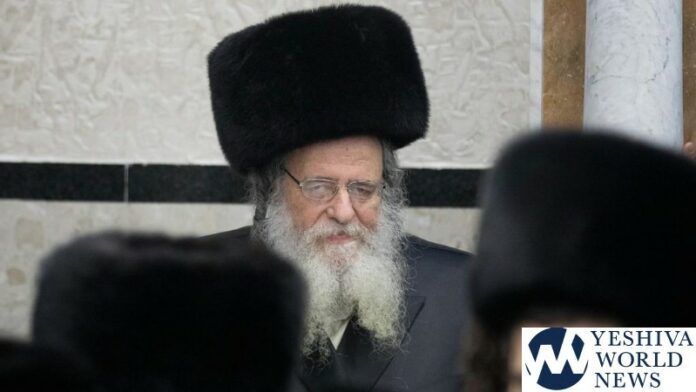 Rosh Yeshiva Rabbi Shaul Alter was hospitalized in Sha'are Tzedek Hospital for a medical procedure and was diagnosed with COVID-19 while in the hospital.
A person close to the Rosh Yeshiva said that he received treatment in the hospital a few weeks ago for an inflammation. On Wednesday morning, the Rosh Yeshivah returned to the hospital for a CT scan of the inflammation and according to the results, it was decided that he would undergo surgery.
Since the doctors also discovered that the Rosh Yeshivah was positive for COVID-19, they decided to hospitalize him for two days and administer antibiotics by IV and then release him to his home in time for Shabbos, where he will remain in quarantine until he tests negative for the virus.
Upon recovery from the coronavirus, the Rosh Yeshiva will return to the hospital for the surgical procedure.
(YWN Israel Desk – Jerusalem)