(VIDEO IN EXTENDED ARTICLE)
The following is via WABC:
New York City Council members were among more than a dozen arrested during a rally in Manhattan over the detention of an immigration rights activist.
Ydanis Rodríguez (D-Manhattan) and Jumaane Williams (D-Brooklyn), who both hold council seats, were arrested in Foley Square while protesting the arrest of Ravi Ragbir, an immigrant rights activist.
Williams is seen in the video and photos in a gray suit and red socks. Council Speaker Corey Johnson participated in the protest but was not arrested.
Officials said 18 people were arrested during the protest. Mayor Bill de Blasio's spokesman said the mayor has been briefed on the protest, adding, "the area is covered extensively by cameras and we'll be reviewing the footage to get to the bottom of what happened."
.@JumaaneWilliams gets arrested while protesting against the detention of Ravi Ragbir this morning outside the Javits Federal Building in NYC #DACA #DreamAct @BuzzFeedNews @Nigrotime pic.twitter.com/unq9Z77ZBl

— Andrew Kimmel (@andrewkimmel) January 11, 2018
@JumaaneWilliams grimaces in pain from plastic cuffs @ immig protest today pic.twitter.com/BSkpLI1PSJ

— William Neuman (@willieneuman) January 11, 2018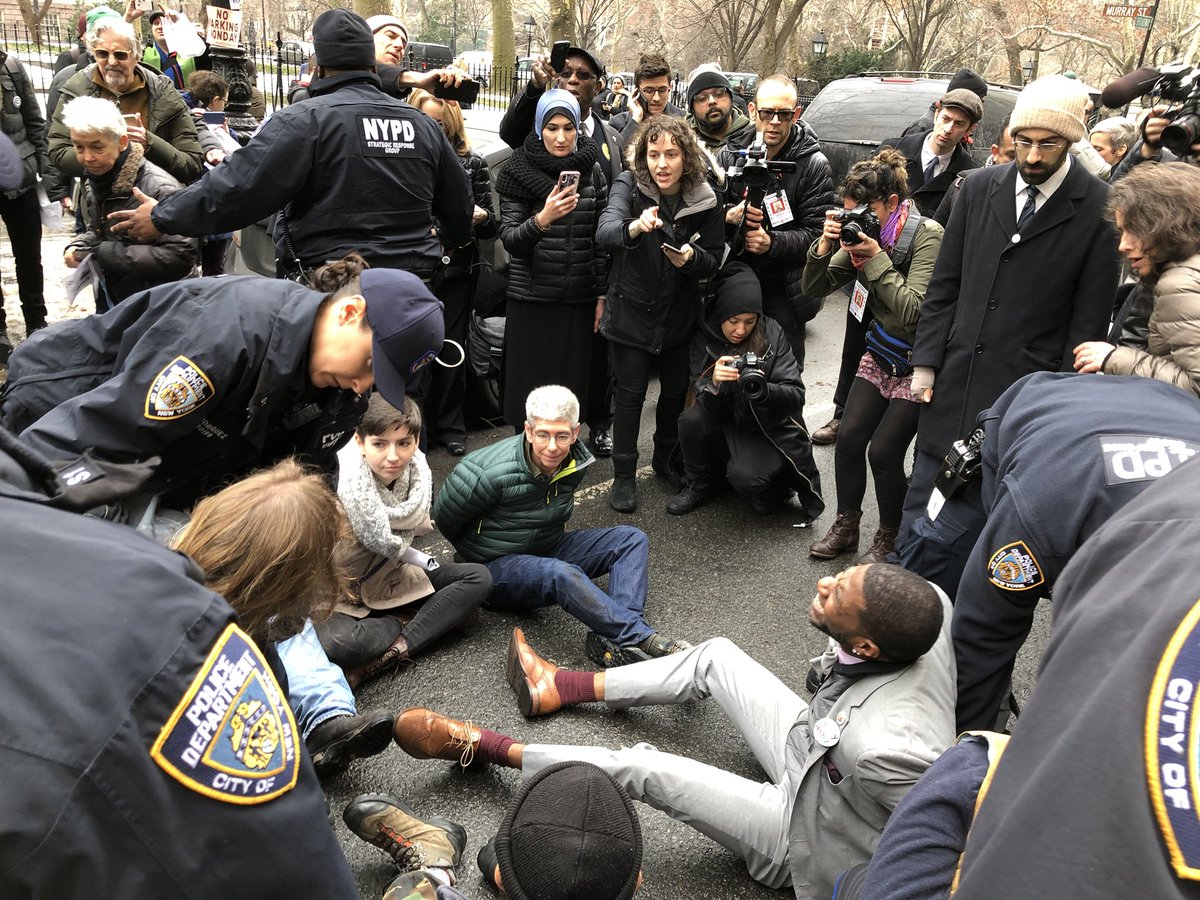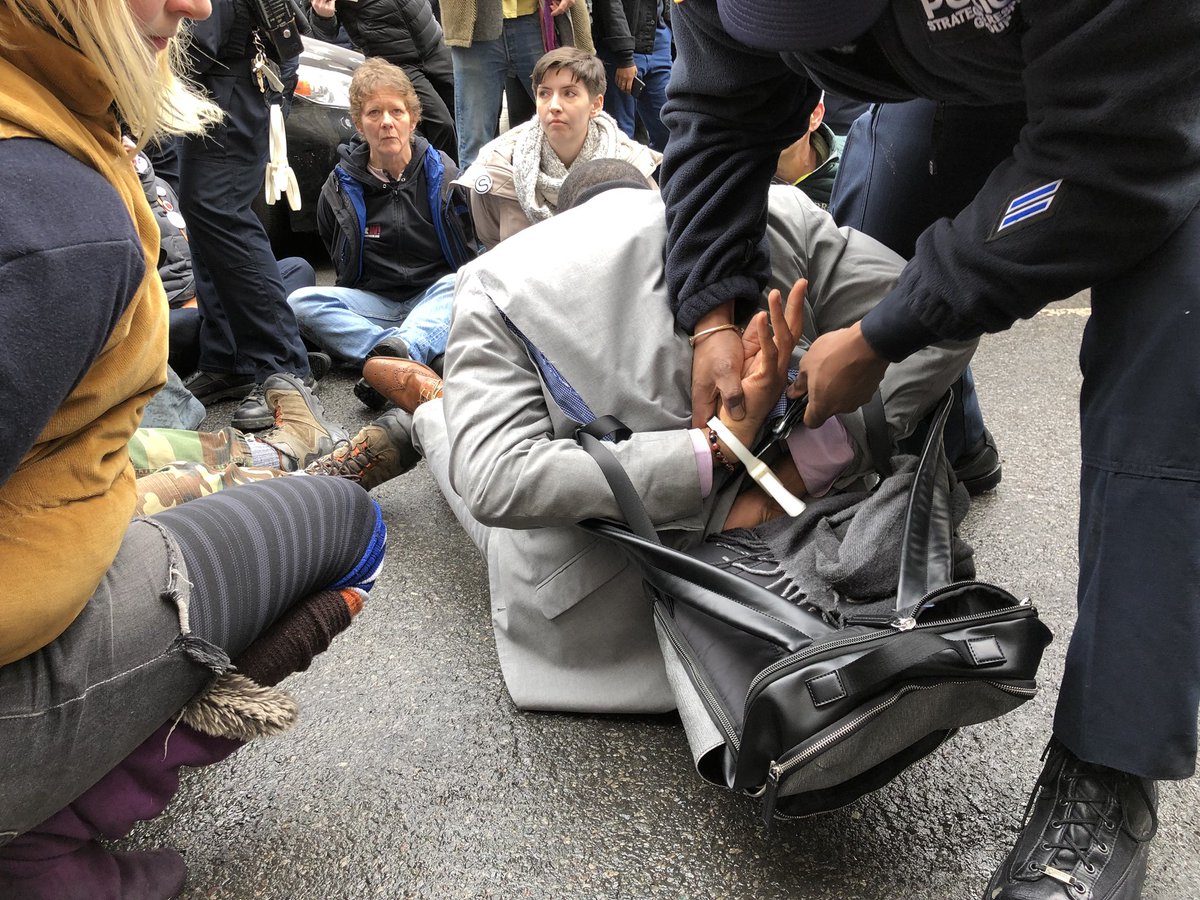 Thank you councilman @JumaaneWilliams for standing up to police bullying for #LiberationForAll #IStandWithRavi @judsonchurchnyc @NewSanctuaryNYC @lsarsour @PeterHeltzel @AuburnSeminary pic.twitter.com/CPhQusXL7W

— Macky Alston (@MackyAlston) January 11, 2018
Arrested with Councilman @JumaaneWilliams and more than 10 people for fighting for Ravi and all undocumented brothers and sisters. #ImmigrationReform NOW @NewSanctuaryNYC @NYCCouncil pic.twitter.com/rG75QRXAil

— Ydanis Rodriguez (@ydanis) January 11, 2018
This is NOT how you treat people who are protesting for Human Rights. This is NOT what democracy looks like. We can't call ourselves progressives and pro-immigrants when the @NYPDnews is doing chokehold to us. Injusticia! @NYCMayorsOffice @DHSgov @ICEgov #ImmigrationReform pic.twitter.com/5Y9cRToA3C

— Ydanis Rodriguez (@ydanis) January 11, 2018
(YWN World Headquarters – NYC)