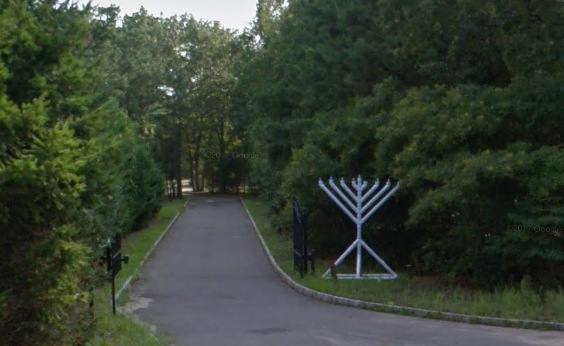 A federal judge has ruled that Toms River must allow the local Chabad House to continue to operate, in a landmark case which provides a strong boost to religious liberty and intercommunal harmony.
Judge Freda L. Wolfson of the U.S. District Court of New Jersey ruled that the Toms River municipality broke various laws in its quest to ban Rabbi Moshe Gourarie from operating Chabad Jewish Center in his home on Church Road.
TLS reports Toms River required Rabbi Gourarie to obtain a variance so that he can host Minyanim and similar religious functions in his home, which is in a residential zone, and issued him a host of violations.
Judge Wolfson affirmed that hosting religious services and events in the home – subject to limitations of attendees and quality of life protections for neighbors – is a constitutionally protected liberty even within a residential property. In addition, the Township was ordered to pay $122,500 in damages to Rabbi Gourarie.
Judge Wolfson found the township in violation of the Religious Land Use and Institutionalized Persons Act of 2000 (RLUIPA), the Fair Housing Act and other anti-discrimination laws.
The judge also placed some limits on the Chabad's operations: no more than 35 people will be allowed at the property for events held there, except for on six holidays — Sukkos, Simchas Torah, Pesach, Purim, Lag b'omer and Shavuos — when a maximum of 49 people will be permitted there. Additionally, cars will not be allowed to park on Church Road for Chabad events.
The ruling is a strong setback for other municipalities who attempt to pass onerous ordinances that inhibit peaceful, constitutionally protected activities, such as prayers, Eruv or schools, especially when they are clearly targeted to exclude Orthodox Jews or any other ethnicity from a municipality. This was particularly evident in the Chabad case, as a non-Jewish house of worship operated nearby for many years without any variance requirement. Hateful anti-Semitic comments made at public hearings and on social media against the Jewish Center were also a focal point in the case, proving unsavory motives in the municipality's efforts.
Roman Storzer, Esq., represented Chabad in this case, and previously won friendly verdicts in similar cases in Ocean, NJ and Pomona, NY. Attorney Storzer also represents Agudath Israel and its co-plaintiffs in their lawsuit against Jackson Township's discriminatory ordinances against shuls, Eruvs and nonpublic schools.
"I'd just like to say that our clients are very pleased with the result and look forward to many years of a productive relationship with the community in Toms River," said Storzer.
The reaction from community leaders in the region was swift.
"We are pleased that the federal court ruled in favor of religious freedom,and are glad to have this sad issue behind us," said Rabbi Moshe Zev Weisberg of The Lakewood Vaad. "We reach out to our adversaries to please turn the page and try to resolve forthcoming issues in the spirit of good neighbors and reasonable accommodation."
Mrs. Chanie Jacobowitz, Director of Government Affairs, Beth Medrash Govoha, stated, "We hope that today's decision will send a message of the paramount societal importance of religious liberty and tolerance. We call on our neighbors and the municipal officials in towns throughout our region to join us in an effort to spread the message of tolerance and cooperation for the good of all."
"Agudath Israel is overjoyed that the Chabad House can continue to serve its community," said Rabbi Avi Schnall, Director of Agudath Israel of America's New Jersey office. "We hope that this decision will serve as a reminder to all townships that religious liberties in the United States will not be trampled upon."
(TLS / YWN World Headquarters – NYC)