Summery temperatures will give way to a stormy afternoon as potentially severe thunderstorms roll through the region.
The storms will be capable of producing damaging winds, heavy rain, and hail into this evening as they move through the Tri-State area.
A tornado warning has been issued for Orange County until 4:30PM; it comes moments after a confirmed tornado touchdown in nearby Sullivan County.
The tornado was confirmed in Yulan, Sullivan County, near Highland, by a trained spotter at 3:30PM, according to NBC New York.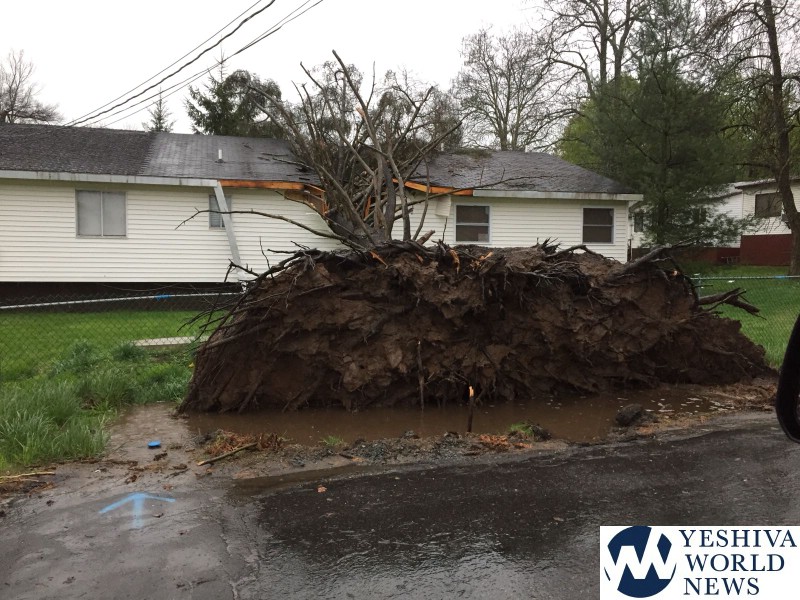 Thunderstorms will start impacting areas north and west of the city between 3 pm and 5 pm, moving into New York City closer to 6 pm.
Meteorologists have described the imminent storm threat as having the chance to bring the most severe weather the tri-state area has seen so far this spring.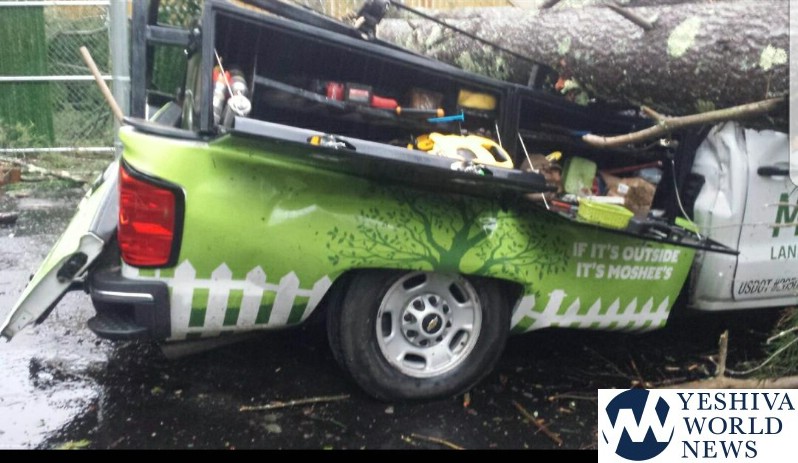 Severe thunderstorm warnings are also in effect until 5 p.m. for much of northern New Jersey, the Hudson Valley and Fairfield County, Connecticut. New York City and the rest of the region are under severe thunderstorm watches throughout the evening.
These storms are bringing damaging wind, heavy rain, and large hail, especially north and west of the city where they will be the strongest.
Flash flooding is even possible in some of the heaviest downpours, potentially disrupting the evening commute.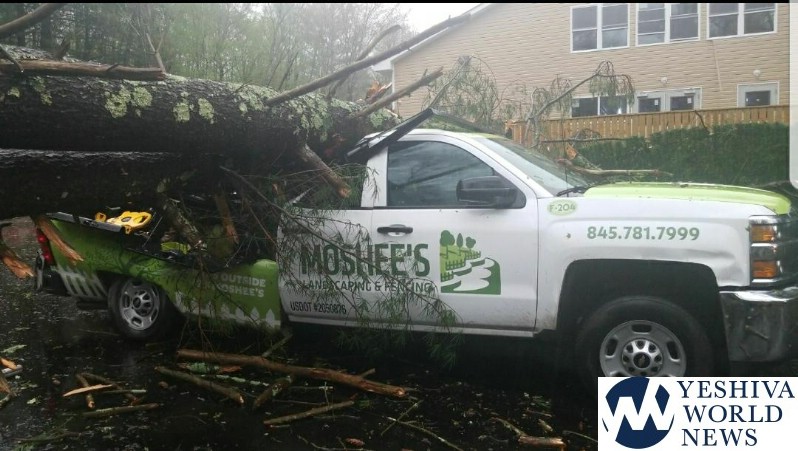 A line of severe t-storms has developed for our west & continues to approach the region. Potential for strong damaging winds, large hail, & isolated tornadoes late this afternoon & this evening. Yellow boxes are severe thunderstorm warnings, red boxes are tornado warnings. pic.twitter.com/8toxH2lfpH

— NWS New York NY (@NWSNewYorkNY) May 15, 2018
There were reports of people trapped in houses and in vehicles in Narrowsburg (Sullivan County) as a suspected tornado touched down.
In many areas of Sullivan County trees and wires are also reported down.
A severe thunderstorm watch has been issued for parts of CT, DE, MD, NJ, NY, PA until 11 PM EDT pic.twitter.com/ll7P09c8Qe

— NWS New York NY (@NWSNewYorkNY) May 15, 2018
Trained spotter has reported a #tornado on the ground in southern Sullivan County near Yulan and Monticello, NY. pic.twitter.com/rYdSZMvhjs

— WeatherOptics (@weatheroptics) May 15, 2018