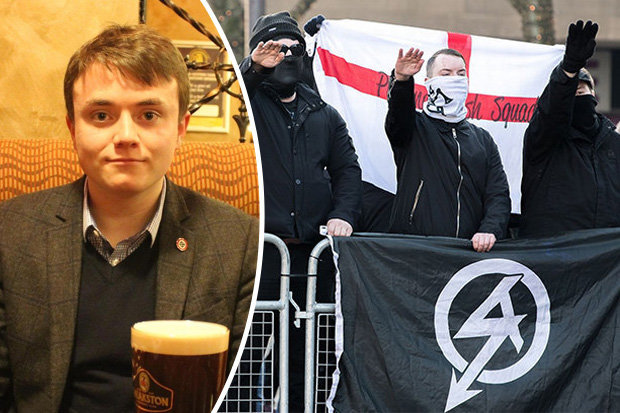 An alleged member of a banned British neo-Nazi group has pleaded guilty to planning to murder a lawmaker.
Jack Renshaw is accused of buying a machete to kill Labour Party legislator Rosie Cooper last year.
The 23-year-old man pleaded guilty Tuesday to preparing acts of terrorism as he went on trial alongside five other alleged members of the outlawed group National Action. All six deny belonging to the group.
The British government banned National Action in 2016, describing it as a "virulently racist, anti-Semitic and homophobic" neo-Nazi group.
National Action had praised Thomas Mair, a far-right extremist who murdered Labour Party lawmaker Jo Cox in 2016.
(AP)