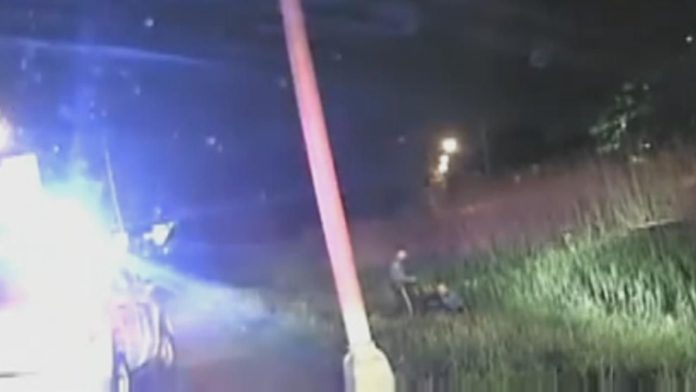 Three New Jersey state troopers used CPR to revive a woman who had stopped breathing.
The troopers found the 56-year-old unconscious after her vehicle ran off the eastern spur of the New Jersey Turnpike in Secaucus last month.
Video from a patrol car camera showed the troopers removing the woman from the car and performing CPR.
The troopers are heard telling the woman "stay with us." Another trooper told the others "I got a pulse. Keep going."
The woman started breathing. Paramedics took the woman to a hospital, where she was later released.
The woman was not identified by officials.
(AP)