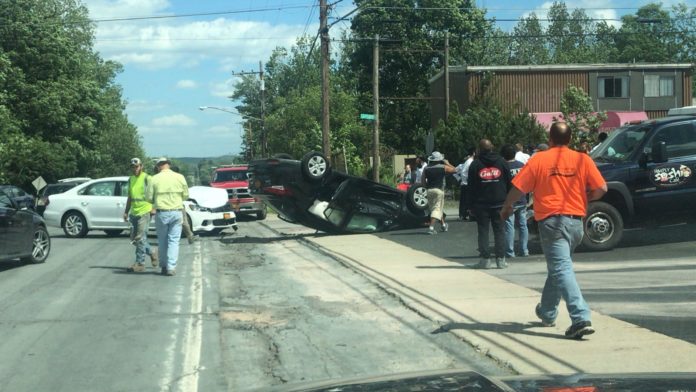 A car accident in Monticello has left one Yeshiva Bochur in serious condition, Thursday evening.
The accident happened just around 3:00PM on Broadway near Carpenter Ave, when a car with a few Bochrim from Satmar Yeshiva overturned in the crash. The boys are reportedly working in a nearby camp.
Sources tell YWN that Catskills Hatzolah transported three occupants to Catskill Regional Medical Center – all in stable condition. But a short while after arriving at the hospital, the condition of one of the Bochrim turned serious. He was airlifted to Westchester Trauma Center, where he is undergoing emergency surgery for a bleed on his brain R"L.
Please say Tehillim for Elazar ben Chantsha Chana.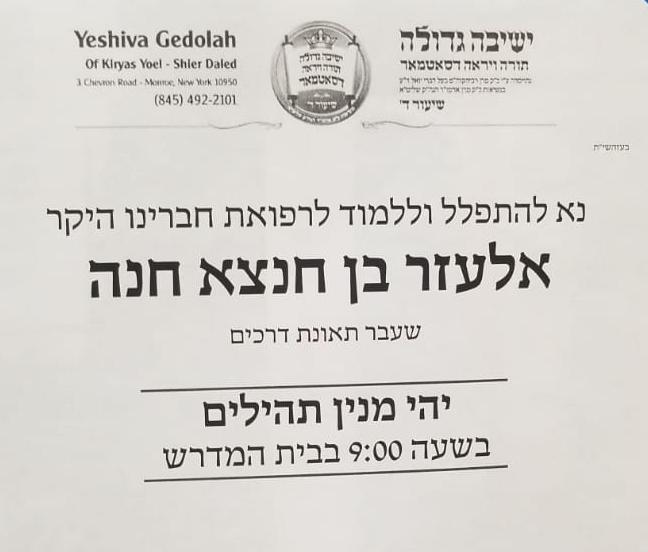 (Chaim Shapiro – YWN)