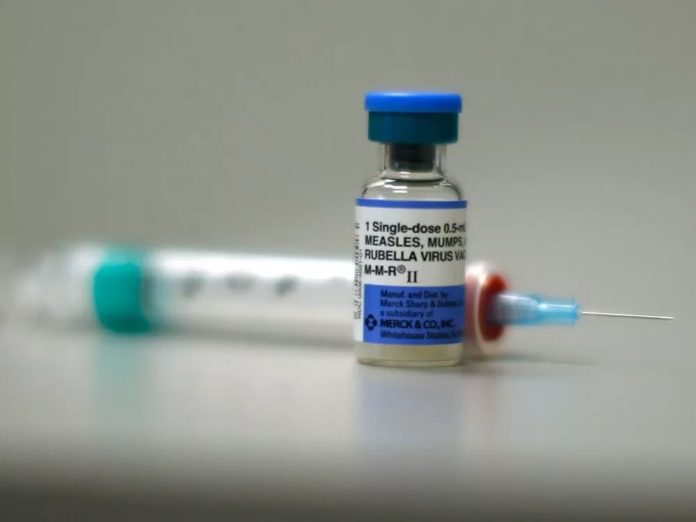 The outbreak of measles is growing. The following are the latest updates available to YWN.
ROCKLAND COUNTY (MONSEY, SPRING VALLEY, NEW SQUARE)
The Rockland County Health Department is now requiring more students to get the measles vaccine or stay home from school, as more confirmed cases are reported in the county. The health commissioner said students should stay home for three weeks if not vaccinated to keep measles from spreading.
Two children have been hospitalized – ONE IN INTENSIVE CARE – because of the measles outbreak, and the health department is taking more precautions to make sure it doesn't spread among students.
As more measles cases are confirmed in Rockland, the health department is urging everyone in the county to make sure they're vaccinated and expanding the list of schools where students should either get the vaccine or be kept home for three weeks.
Rockland County's Commissioner of Health, Dr. Patricia Schnabel Ruppert, announced Wednesday that all schools in the Village of New Square are now required to keep students who are un-vaccinated or under-vaccinated against the disease home until 21 days have passed since the last case of measles is confirmed in the county.
The same standards apply for students in specific schools in Monsey, Spring Valley, and any school with less than a 70 percent vaccination rate. So far, the county has given more two thousand doses of the measles vaccine, referred to as MMR. Ruppert is urging parents to make sure their whole families vaccination history.
LAKEWOOD, NJ
The New Jersey Department of Health is warning residents about two additional confirmed cases of measles who could have exposed others to the infection while in Ocean County between October 25 and 30.
Anyone who visited the following locations may have been exposed to measles:
NPGS, 231 Main St, Lakewood, NJ 08701

October 25 between 9 a.m. and 12 p.m.
October 29 between 2:15 p.m. and 4:45 p.m.
Pizza Plus, 241 4th St, Lakewood, NJ 08701 on October 28 between 12:30 p.m. and 3:30 p.m.
The Department is working in collaboration with the Ocean County Health Department to identify and notify people who might have been exposed during the time the individuals were infectious.
There have been dozens of stories published by YWN in the past few months of measles alerts issued by authorities involving Frum people who have not been vaccinated.
YWN published a story two weeks ago about a measles outbreak in New York, with 6 residents of Williamsburg and multiple residents of Rockland County confirmed to have the disease.
The Viznitz Monsey Girls School announced that any child who is not immunized, can't return to school for 21 days. No "religious exemption" is accepted. A religious exemption does not work when there is a measles outbreak.
Three weeks ago, YWN reported about the Menahel of Breslov Mosdos in Tzefas having been infected with the measles. He was listed in critical condition at the time of the news story.
Last week, YWN published an article where MK (Yisrael Beitenu) Yulia Malinovsky on Monday, during a session of the Knesset Health Committee, blasted the chareidi public of intensifying the spread of measles in Israel because so many of the community refuse to vaccinate.
Measles is highly contagious, so anyone who is not protected against measles is at risk of getting the disease.
People who are unvaccinated risk getting infected with measles and spreading it to others, and they may spread measles to people who cannot get vaccinated because they are too young or have specific health conditions.
Individuals are considered protected or immune to measles if:
• they were born before 1957
• have received two doses of measles, mumps, rubella (MMR) vaccine
• have had measles confirmed by a health care provider
• or have a lab test confirming immunity
Symptoms include a fever, rash, cough, conjunctivitis or runny nose, and they could appear 10 to 12 days after exposure.
The virus can remain in the air or on surfaces for up to two hours.
To prevent the spread of illness, health officials are advising individuals who may have been exposed and who have symptoms consistent with measles to contact their health care provider, a local clinic, or a local emergency department before going for care.
(YWN World Headquarters – NYC)