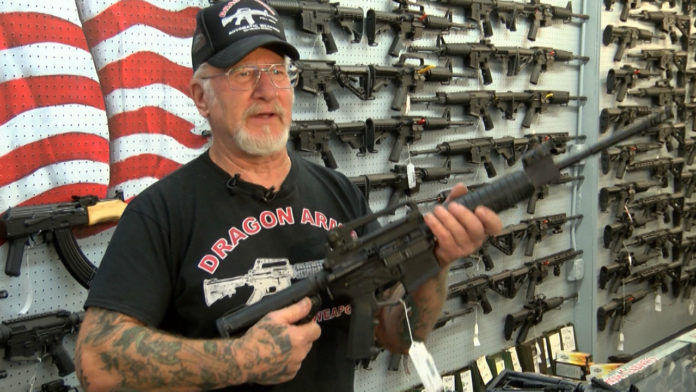 Following the massacre at synagogue in Pittsburgh last Shabbos, there have been reports of many Jews expressing interest in getting weapons training and licenses to protect against another tragedy R"L.
Now, gun store in Colorado is offering synagogues way to defend themselves, for free.
KOAA reports Mel Bernstein, owner of Dragon Arms just outside Colorado Spring, is offering to give rabbis a free AR-15 or a handgun. He'll also include training and ammunition.
Bernstein made the comparison of an active shooting to a fire. He said if a fire broke out, you'd reach for a fire extinguisher to keep people safe, and by his reasoning, you should be able to reach for a weapon during an active shooting.
[RELATED – Every Shul Should Have An Armed Person – A Halachic Analysis]
[RELATED – WATCH: Trump: If Pittsburgh Synagogue Had An Armed Guard "They Would Have Been Able To Stop" The Shooter]
READ MORE: KOAA