YWN has been reporting extensively about the measles outbreak, currently spreading through multiple Chareidi communities due to the so-called "anti-vaxxer" cult, who refuse to give the highly recommended and effective vaccine. Health Departments are extremely concerned, and there is panic spreading among parents of children in schools.
The outbreak has spread from Israel, where over 1200 people have been sickened, and an unvaccinated 18-month-old child was R"L killed.
Below are the latest updates:
ROCKLAND COUNTY (MONSEY, SPRING VALLEY, NEW SQUARE)
As of this report, there are close to 50 cases in Rockland County. Two children have been hospitalized – ONE IN INTENSIVE CARE – because of the measles outbreak, and the health department is taking more precautions to make sure it doesn't spread among students.
The Viznitz Monsey Girls School announced that any child who is not immunized, can't return to school for 21 days. No "religious exemption" is accepted. A religious exemption does not work when there is a measles outbreak.
Rockland County's Commissioner of Health, Dr. Patricia Schnabel Ruppert, announced Wednesday that all schools in the Village of New Square are now required to keep students who are un-vaccinated or under-vaccinated against the disease home until 21 days have passed since the last case of measles is confirmed in the county.
However, YWN has obtained a recording taken on Sunday morning from one of the Anti-Vaxxer hotlines in Rockland County. A woman giving an update to the listeners says that "it's ok to send your children to school tomorrow, Monday morning in Monsey – even without a letter. We will be distributing / getting a letter out as soon as possible".
At least two Shuls that YWN knows of have informed their members that anyone not vaccinated can not enter the Shul.
This follows the story YWN published on Friday, where at least 6 Shuls in Lakewood have made the same rule. Six schools in Lakewood have made the same rule, and others are expected to follow suite.
So far, Rockland county has given more two thousand doses of the measles vaccine, referred to as MMR. Ruppert is urging parents to make sure their whole families vaccination history.
OCEAN COUNTY, NJ (LAKEWOOD)
Hundreds of people are showing up at their pediatricians to get vaccinations, following the report of at least 4 confirmed cases of measles in Lakewood.
The Ocean County Health Department and the NJ EMS Task Force have arrived in Lakewood, and set up large tents outside CHEMED Health Clinic, and have ordered approximately 1500 vaccinations to be administered to those requesting it.
At Doctor Shanik's office, the premier and senior pediatrician in Lakewood, there are reportedly no vaccines available as they have run out.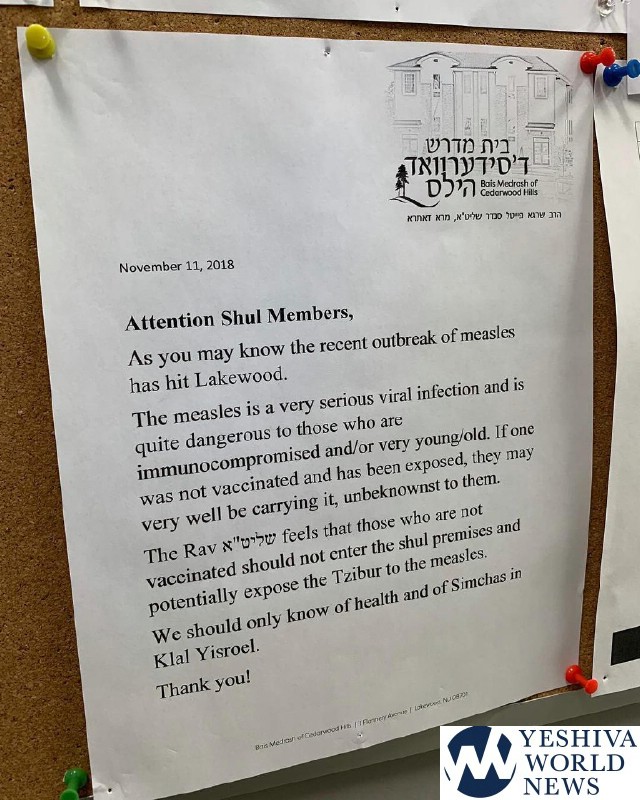 View this post on Instagram
NEW YORK CITY (WILLIAMSBURG, BORO PARK)
In NYC, the Health Department is reporting 11 new cases of children with confirmed measles, bringing the total to 17. Chassidish communities in Williamsburg and Borough Park are affected. The children with measles range in age from 7 months to 4 years.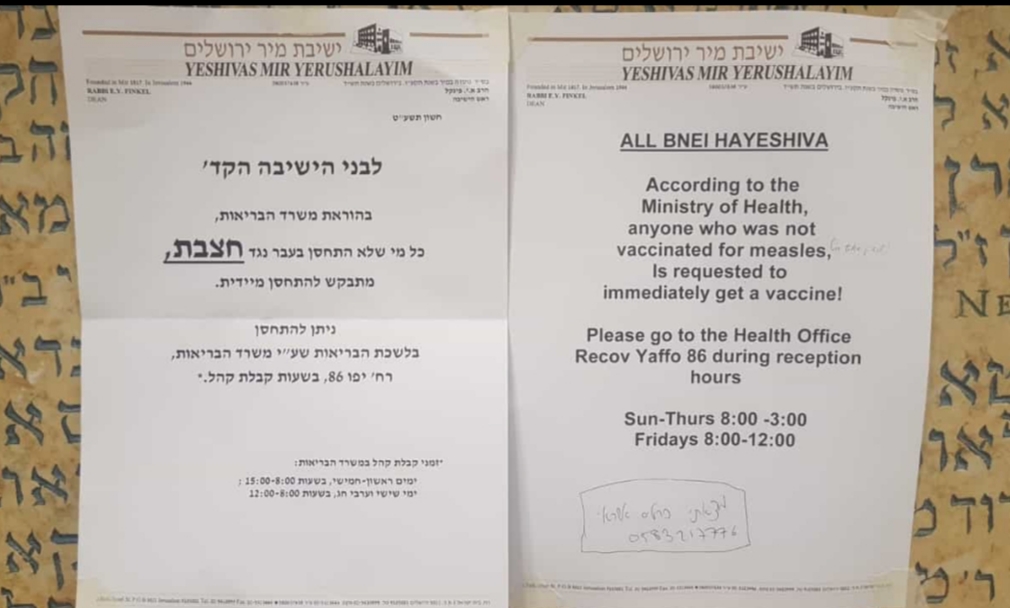 [MAILBAG: Time to Stand Up to the Anti-Vaxxers]
PHOTOS AND VIDEO BELOW VIA TLS: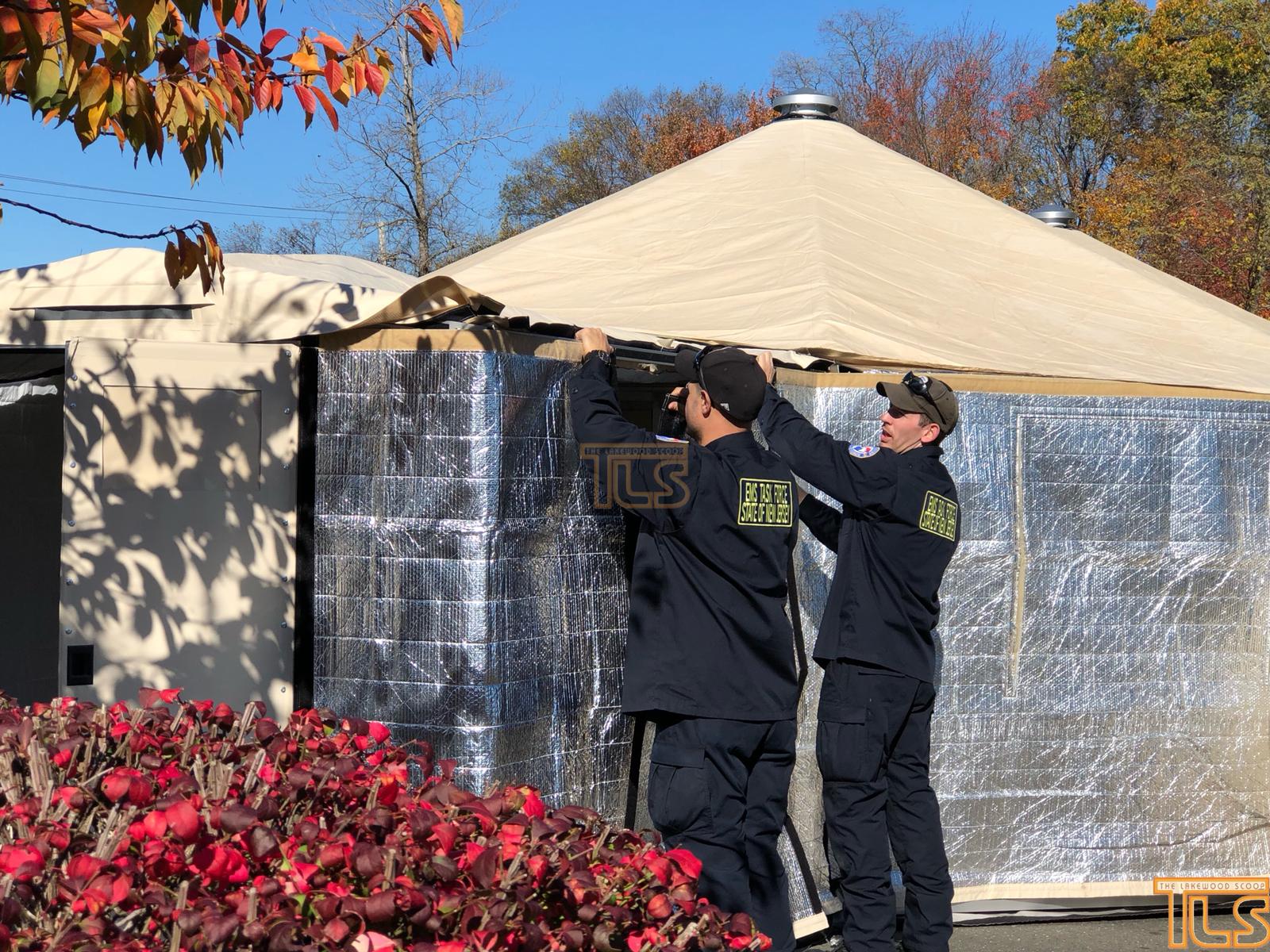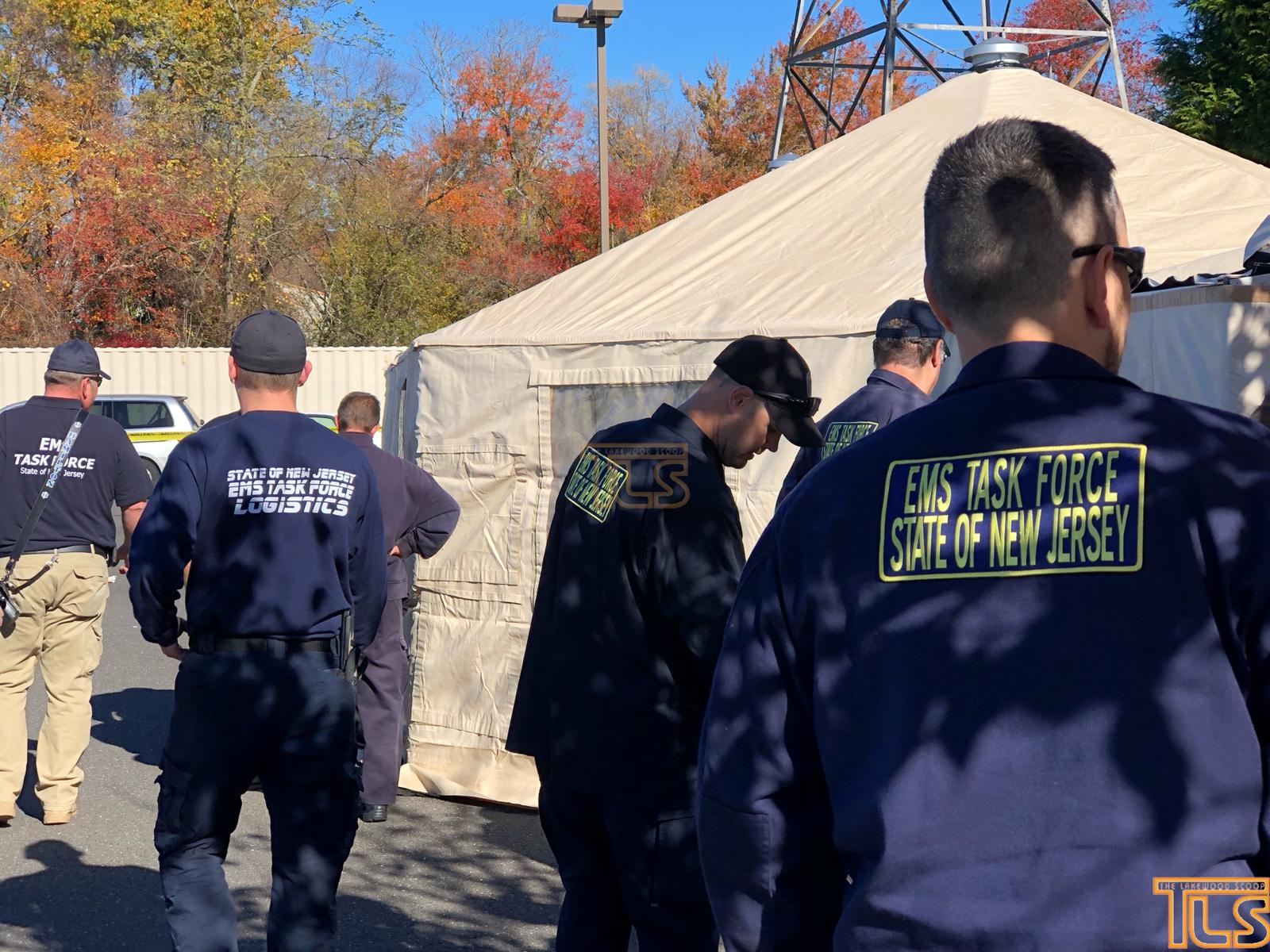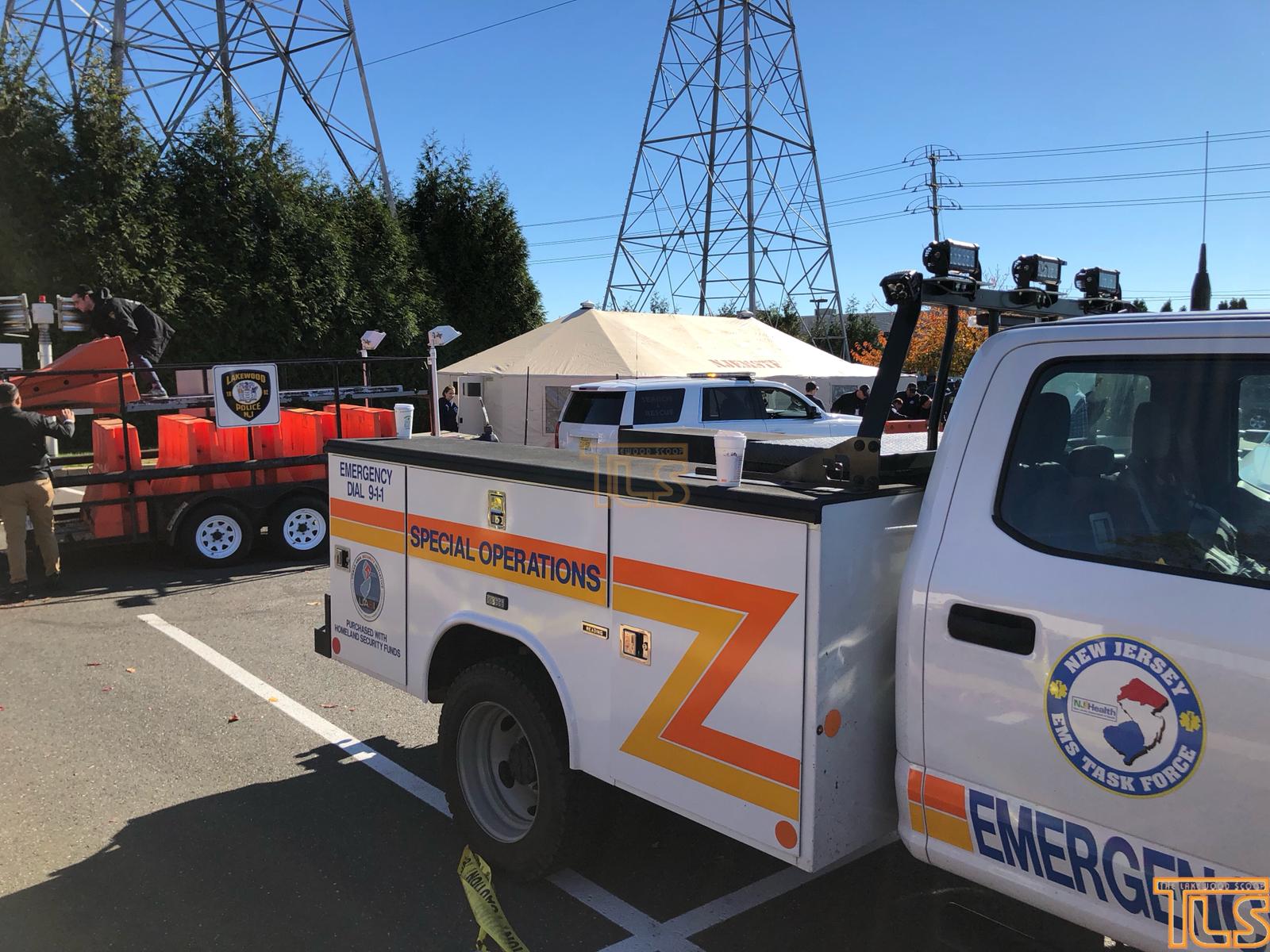 Measles is highly contagious, so anyone who is not protected against measles is at risk of getting the disease.
People who are unvaccinated risk getting infected with measles and spreading it to others, and they may spread measles to people who cannot get vaccinated because they are too young or have specific health conditions.
Individuals are considered protected or immune to measles if:
• they were born before 1957
• have received two doses of measles, mumps, rubella (MMR) vaccine
• have had measles confirmed by a health care provider
• or have a lab test confirming immunity
Symptoms include a fever, rash, cough, conjunctivitis or runny nose, and they could appear 10 to 12 days after exposure.
The virus can remain in the air or on surfaces for up to two hours.
To prevent the spread of illness, health officials are advising individuals who may have been exposed and who have symptoms consistent with measles to contact their health care provider, a local clinic, or a local emergency department before going for care.
(YWN World Headquarters – NYC)