In apparent response to Rabbi Yaakov Bender's letter, posted yesterday on Yeshiva World News, the New York Times removed the picture of Yeshiva Darchei Torah from their anti-yeshiva article.
Sadly, the "Do Children get a Subpar Education in Yeshivas?" diatribe remains.
They just don't get it.
Yeshiva Darchei Torah IS a Yeshiva, one of our best. The excellence that the Times now implicitly admits is a rebuttal of the entire article – not just the picture.
And they replaced the picture of Darchei Torah with one of Yeshiva of Flatbush. Not only that, but the caption under the image says "A group of graduates from ultra-Orthodox Jewish private schools in New York claim that some yeshiva students are never taught secular lessons, like science or history. Credit Mark Lennihan/Associated Press"
The New York Times should do the right thing – TAKE THE ENTIRE ARTICLE DOWN!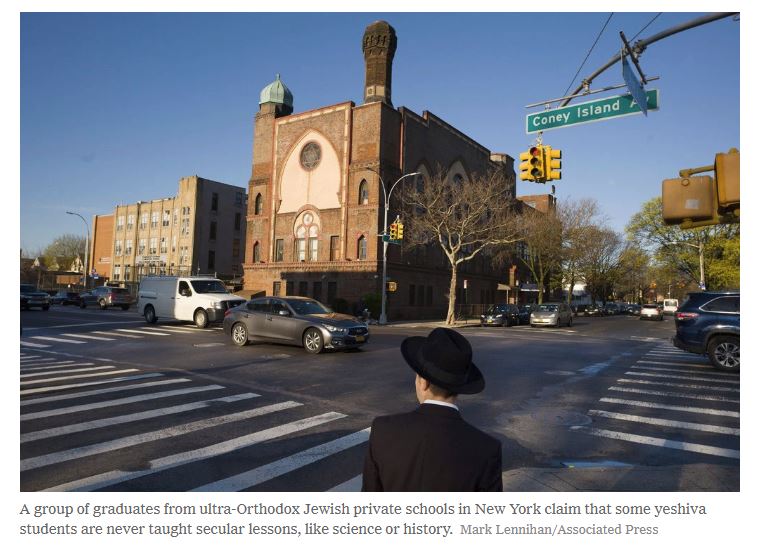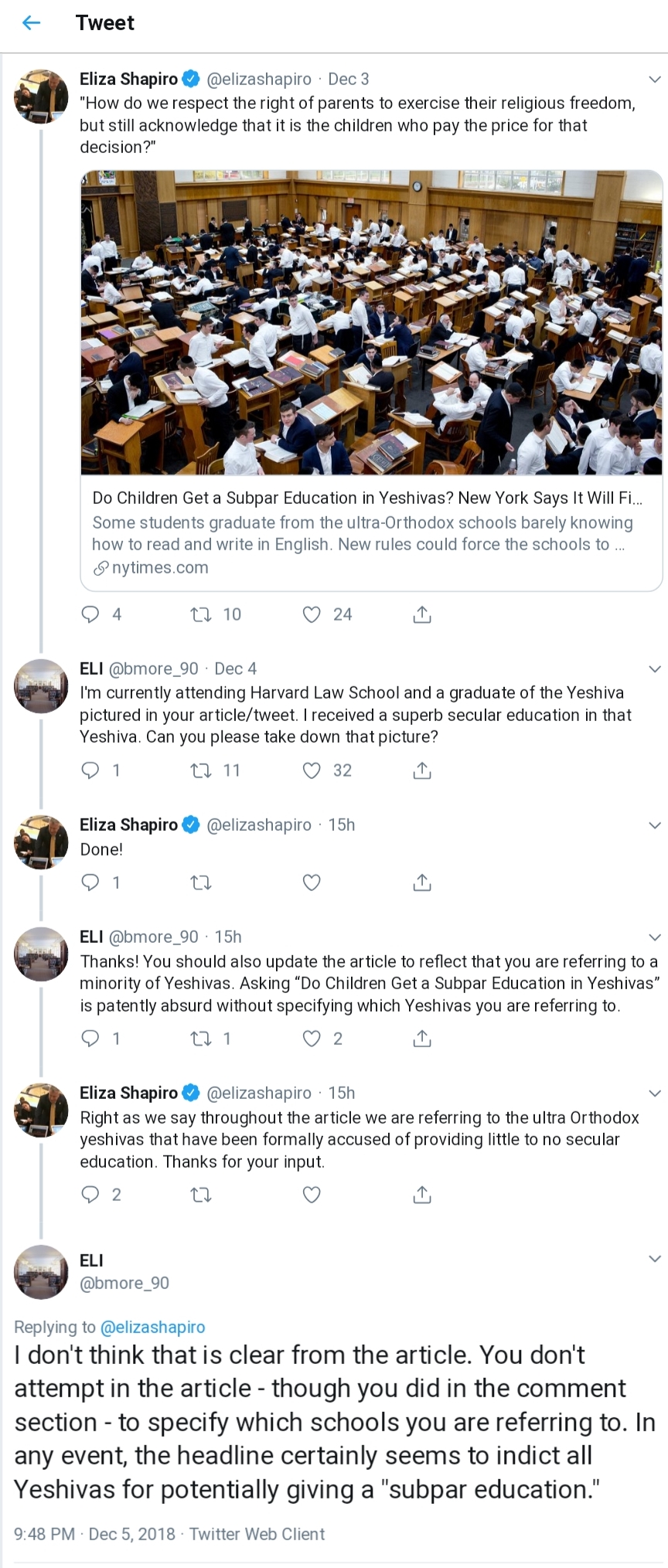 (YWN World Headquarters – NYC)