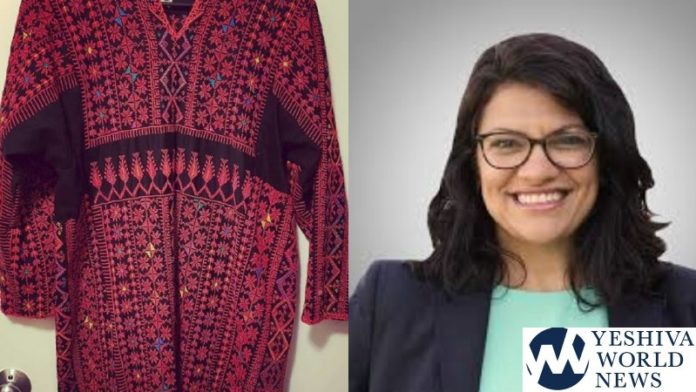 Rep.-elect Rashida Tlaib, who will be one of the first Muslim women in Congress, shared a photo of the Palestinian gown she plans to wear during her swearing-in ceremony early next year.
In a photo on Instagram, Tlaib wrote, "Sneak peek: This is what I am wearing when I am sworn into Congress. #PalestinianThobe #ForMyMama."
Tlaib is the daughter of Palestinian immigrants and became the first Muslim female member of Michigan's state legislature a decade ago. She was seen at her victory party wrapped in a Palestinian flag.
A self-styled progressive, Tlaib is a vocal critic of President Donald Trump and was arrested two years ago for disrupting a Trump speech in Detroit.
Asked during an interview with Great Britain's Channel 4 News whether she would vote against military aid to Israel when she goes to Congress, Tlaib said "absolutely."
"U.S. aid should be leverage," she said. "If you're going to be a country that discriminates on somebody solely based on their faith, solely based on their skin color … to me, that doesn't fit our value of our country."
(YWN World Headquarters – NYC)