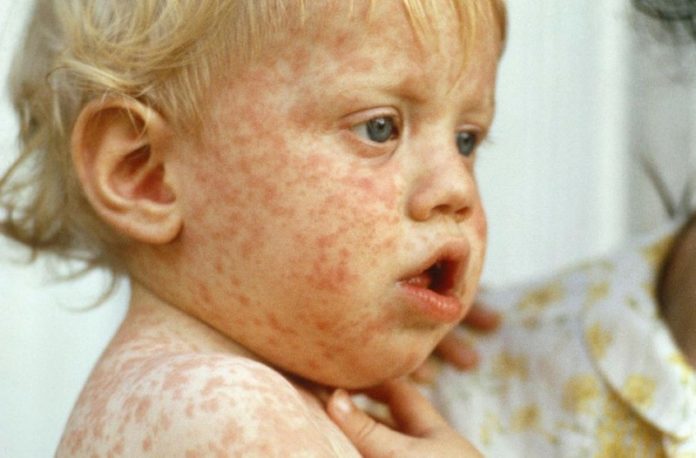 The Rockland County Board of Health fined nine yeshivas in Rockland County that did not comply with mandates to prevent the further spread of the measles. All nine schools are now in compliance with the Health Commissioner's order.
The Board of Health met in Pomona today to deal with the outbreak, which has continued for 12 weeks with 95 cases reported in which more than half are children.
Rockland County's health commissioner ordered schools in the epicenter of the measles outbreak to report their vaccination rates and attendance weekly. It's a measure put in place for schools with low vaccination rates and experiencing cases.
While two thirds of schools in the county complied with the mandate, nine yeshivas did not.
The fine for noncompliance is $2,000 a day, and some did not comply for two weeks.
Eight of the schools signing stipulations before today's hearings and were given reduced fines, equal to 10% of their original fine. The ninth school, Ateres Bnos, did not agree to the stipulations and was fined as listed below during today's Board of Health hearing.
Here are the yeshivas and the civil penalties:
Yeshiva Ohr Torah (Monsey) – $6,950
Bais Chana Malka (Spring Valley) – $5,950
The Skill Building Center (Spring Valley) – $5,750
Yeshiva Tzoin Yosef Pupa (Boys – Spring Valley) – $6,950
Yeshiva Tzoin Yosef Pupa (Girls – Spring Valley) – $6,950
Ateres Bnos (two locations – Spring Valley and New Square) – $24,750
Avir Yakov (Boys and girls Spring Valley and New City) – $5,950
Bnei Yakov Yosef (Spring Valley and New City) – $6,950
"During a public health crisis, we expect everyone to comply with the Health Commissioner's orders," said County Executive Ed Day. "These regulations are designed to protect public health for the entire community and while the majority of schools have complied we will not allow anyone to put children's lives at risk. We will grant no quarter in protection of the health of this County."
(YWN World Headquarters – NYC)